Women@Dior Mentoring Programme: An Empowering Journey for Aspiring Female Business Leaders
The Women@Dior Mentoring Programme kick-off ceremony was successfully held on March 16, 2018. Six CUHK business students – Stephanie Au, Vivian Cheng, Julia Lu (all Integrated BBA students, year 2), Anthea Cheng (Professional Accountancy, year 2), Gan Seem (Quantitative Finance and Risk Management Science, year 3), and Rachael Leung (Hotel and Tourism Management, year 2) were selected to participate in this year's Women@Dior Mentoring Programme. At the kick-off event, participants were welcomed by Mr. Jérôme Baudy, Regional Managing Director Asia Pacific of Christian Dior. They also met with the mentors and paid a visit to the Christian Dior store in Central.
The mentoring programme, initiated by Dior, is a year-long worldwide project that aims to empower and raise confidence in young female students in realizing their full potential in the professional settings. Each student will be matched up with a Dior professional as their mentor according to their interest area of expertise, whom she will be able to talk to and be advised by during the course of the programme. This is the second conservative year our students have participated in the programme.
Last year, four students from CUHK Business School participated in the programme. Charlotte Lo (Hospitality and Tourism Management, Year 3) and Carol Chan (Integrated BBA, Year 3), who attended the closing event in Paris this March, shared with us their reflections from participating in the programme last year.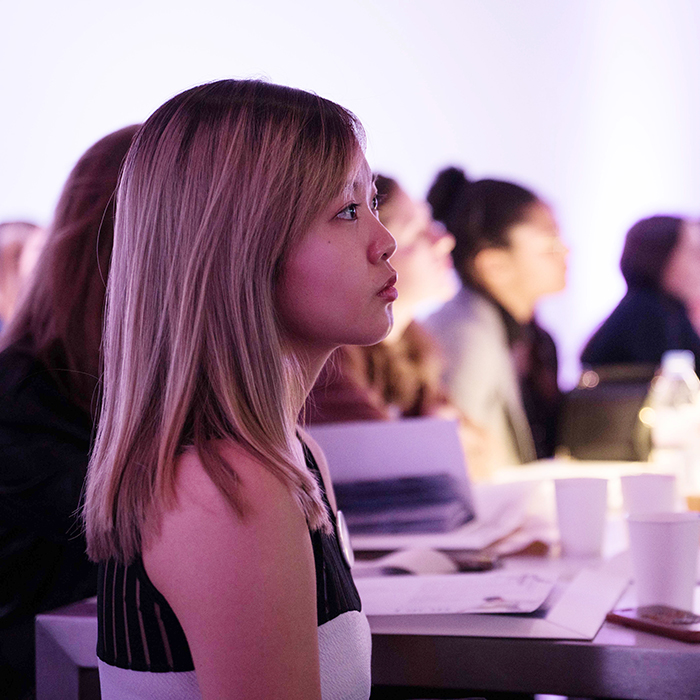 "The Women@Dior Mentorship Programme was more than just a mentoring experience. My mentor was supportive in the way that she was willing to listen to my struggles and offered advice to help me grow professionally," said Charlotte. "I am really glad to join this program and connect with my mentor and other mentees."
Charlotte Lo
Carol Chan, also remarked on her takeaway from the programme. "Not only did the Women @Dior Mentorship Programme provide me with an eye-opening experience and insights into the luxury retail industry, it also inspired me to stand for women's right and to be confident when facing adversities in life. I believe this programme has motivated many young ladies like me to strive towards our own professional and personal aspirations."

Carol Chan