Orientation Trip to Seoul Inspires GBS Students to Rethink Relationships with Technology
Contributed by Joanne Chan (Global Business Studies, Year 1)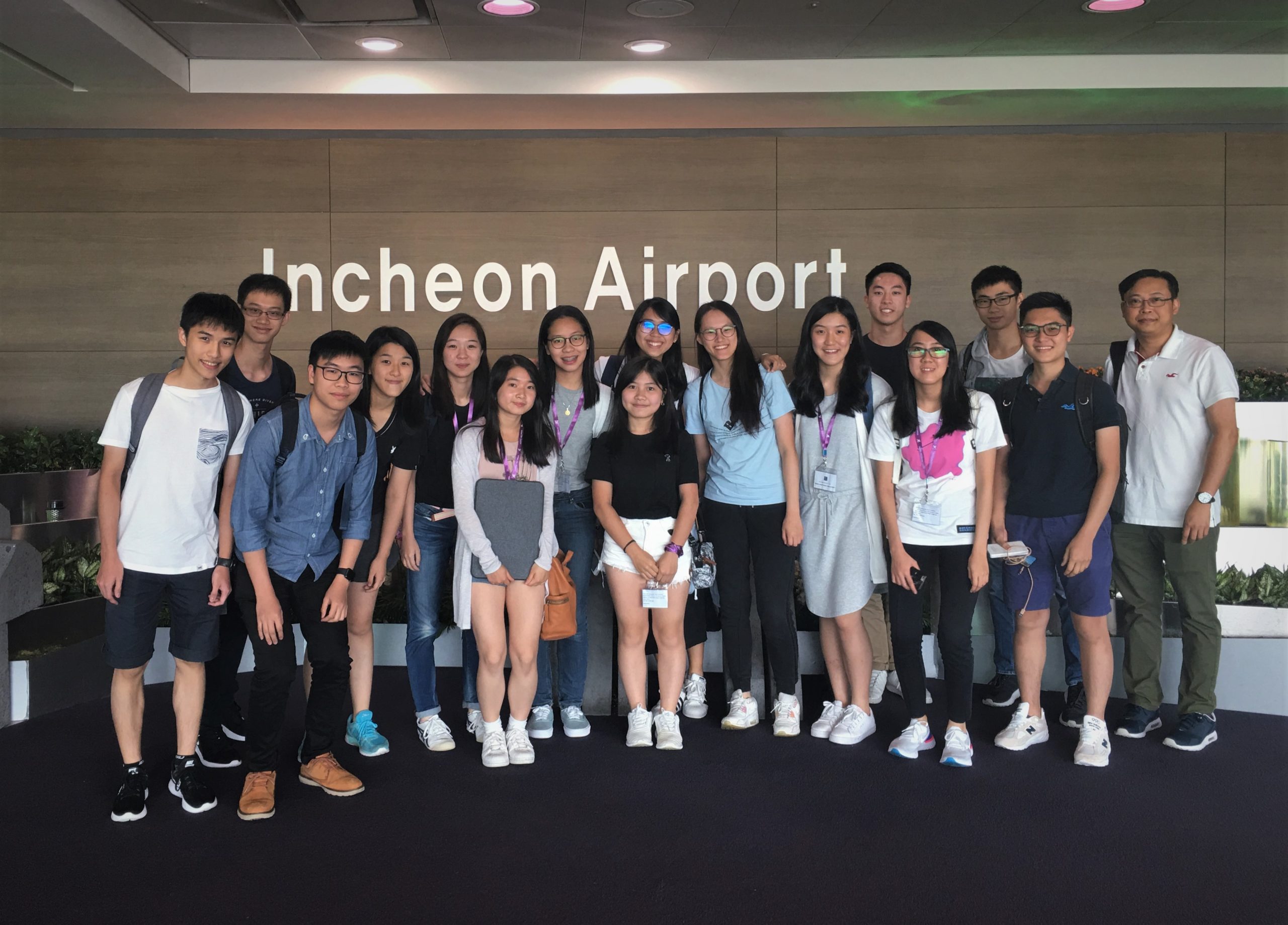 From August 19 to August 23 2018, I joined my fellow batch mates (batch 15 Year 1 students) from Global Business Studies (GBS) on an orientation trip to Seoul, South Korea. In recent years, South Korea has gained wide global recognition with its advancement in the technology field and a broad range of sophisticated electronic appliances. Not only did this trip give us a new perspective on business innovation, but it also offered an opportunity for the batch mates to build precious friendships and create fond memories together.
The orientation trip began with a visit to one of South Korea's most popular telecommunication companies, SK Telecom. During the guided tour to the company's exhibition zone, we got a glimpse of how the future would transform in a few decades with the introduction of artificial intelligence (A.I.) to the business world and our daily lives. It was thought-provoking to know how deeply we depend on technology in our lives and then realise that A.I. could replace human labour not only in daily trivial tasks, but also in complex operations such as hazard management and medical treatments, and how these changes will contribute to the future business landscape.
Lectures delivered by local professors from the Yonsei University and Kyung Hee University on the economy and business environment of Korea were eye-opening and enlightening. They shed new light on the relationships between the country's traditional culture and its economic development and refreshed our understanding of human motivation. In South Korea, the "Do It Right Now" attitude is deeply rooted in the culture, which is an admirable quality that all should learn from, as many employees are encouraged to search for different ways to boost their productivity and efficiency. We realised that to become future professionals in the business field, other than having forward-looking ideas, we must remain resourceful and be creative when it comes to problem-solving and developing strategies.
We also had the pleasure to meet and interact with the founder of TLB Group, who shared with us his insights on how to become a successful entrepreneur. I was particularly drawn to his personal experience in overcoming the difficulties dealing with his first client and eventually sustaining his business. His success reminded us of the importance of determination and perseverance in achieving one's goal.
Apart from business-related visits, the batch also experienced local culture, including a visit to the Gyeongbokgung historical architecture and trying out various Korean cuisine. These experiences aroused our interest in exploring cultural diversity in the near future.
This trip was a perfect start for the upcoming four years university life. We look forward to further developing our global perspective and forging stronger bonds within our batch in the coming years.