Case competitions are one of the significant highlights in the university life of a business student. Each year our students actively participate in local and/or international case competitions, which require them to formulate a strategy to a given real-life business situation and present their ideas before a panel of judges comprising top business professionals.
At the case competitions, you will use everything in your arsenal from business knowledge to analytical and presentation skills. Attending these competitions will allow you to interact with and learn from business professionals, as well as participants from other institutions, expanding your network beyond the campus.
There are different channels for students to excel with their analytical, problem solving and presentation skills.
The Academic Cup is an annual case analysis competition organised by the Undergraduate Office to encourage our business students to experience the analysis of a real business case through team work. Students with outstanding performance may have a chance to represent CUHK in local or international case competitions.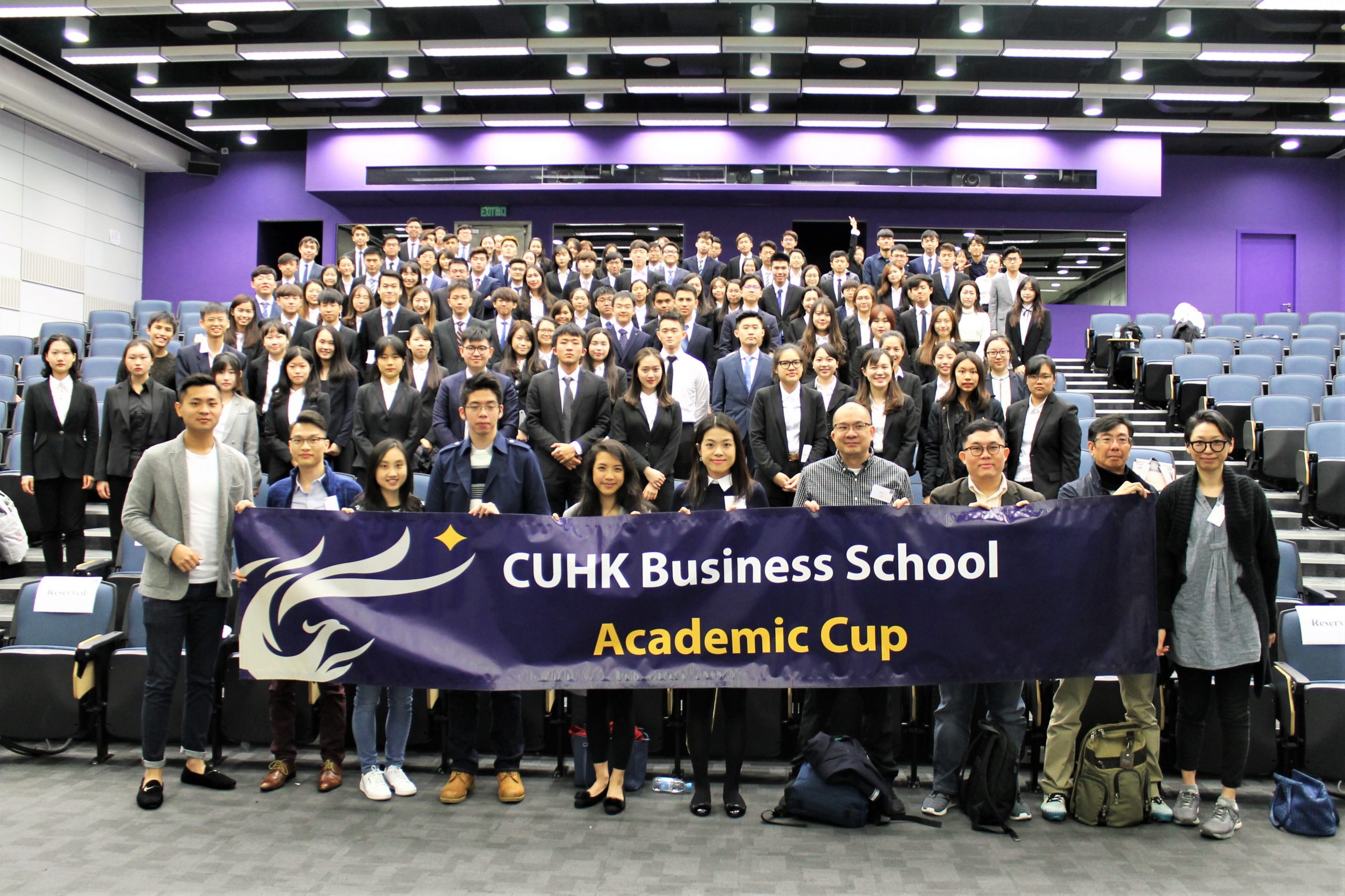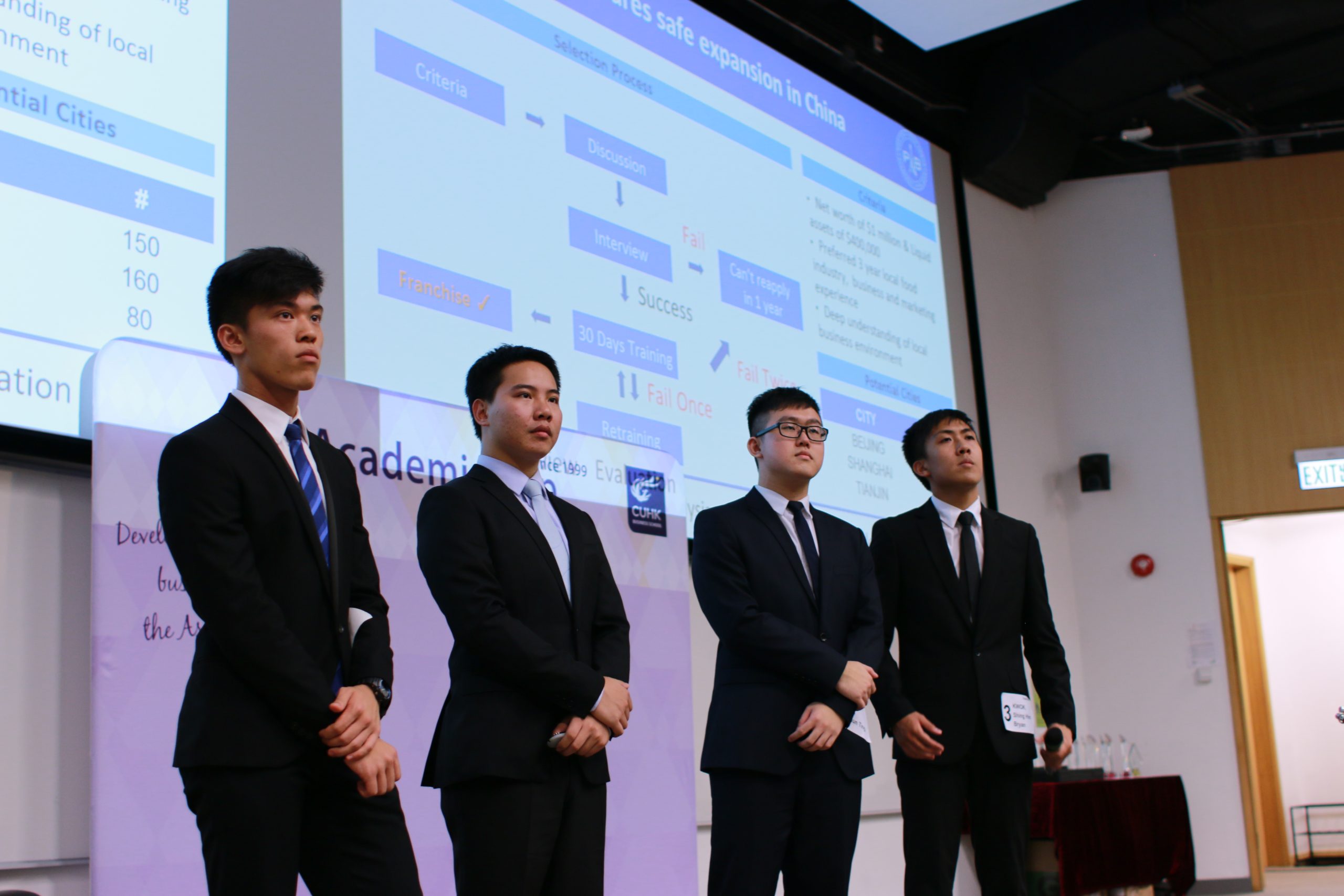 Inter-university or Overseas Case Competitions
Winning teams of the Academic Cup and students with outstanding performance will have a high chance to receive our nomination to participate in different inter-university or international case competitions. Case analysis training will be provided to the selected students to prepare them for the upcoming challenges.
Student Achievements in Case Competitions
2
0
1
9

Competition
Award
Organizer
HSBC Financial Dialogue Series 2019 – Financial Innovation Case Study
Second Runner-up, Best Presenter Award

HSBC

HSBC/HKU Hong Kong Business Case Competition
Second Runner-up

The University of Hong Kong

Tax Debate Competition
First Runner-up

The Taxation Institute of Hong Kong

Hong Kong Joint University Case Challenge
First Runner-up

The University of Hong Kong, The Chinese University of Hong Kong, The Hong Kong University of Science and Technology and The City University of Hong Kong

Central European Case Competition
1st Place

Corvinus University of Budapest and Case Solvers

Social Innovation Competition
First Runner-up

The Community Chest

EY Young Tax Professional of the Year
Second Prize, Third Prize

EY

2
0
1
8

Hang Seng Insurance x CUHK Business School Case Competition
Second Runner-up

Hang Seng Insurance and CUHK Business School

Global Business Case Challenge
Second Runner-up

Ritsumeikan Asia Pacific University, Japan

HKICPA Business Case Competition
First Runner-up, Second Runner-up, Best Written Report

HKICPA

HSBC Financial Dialogue Series – Financial Innovation Challenge 2018
First and Second Prizes, Best Presenter Awards

Hongkong Federation of Youth Groups Leadership 21

Chartered Global Management Accountant Global Business Challenge 2018 (North Asia Regional Final)
First Runner-up, Best Future Business Leader Award

The Association of International Certified Professional Accountants (AICPA|CIMA)

Guangdong-Hong Kong-Macao Universities Accounting Business Knowledge Contest
Champion

Council for the Promotion of Guangdong-Hongkong-Macao Cooperation

Cornell CUHK Regional Real Estate Competition, Asia
Winning team

The Center for Real Estate and Finance at Cornell University and the Centre for Hospitality and Real Estate Research at The Chinese University of Hong Kong (CUHK)
CUHK Case Competition Team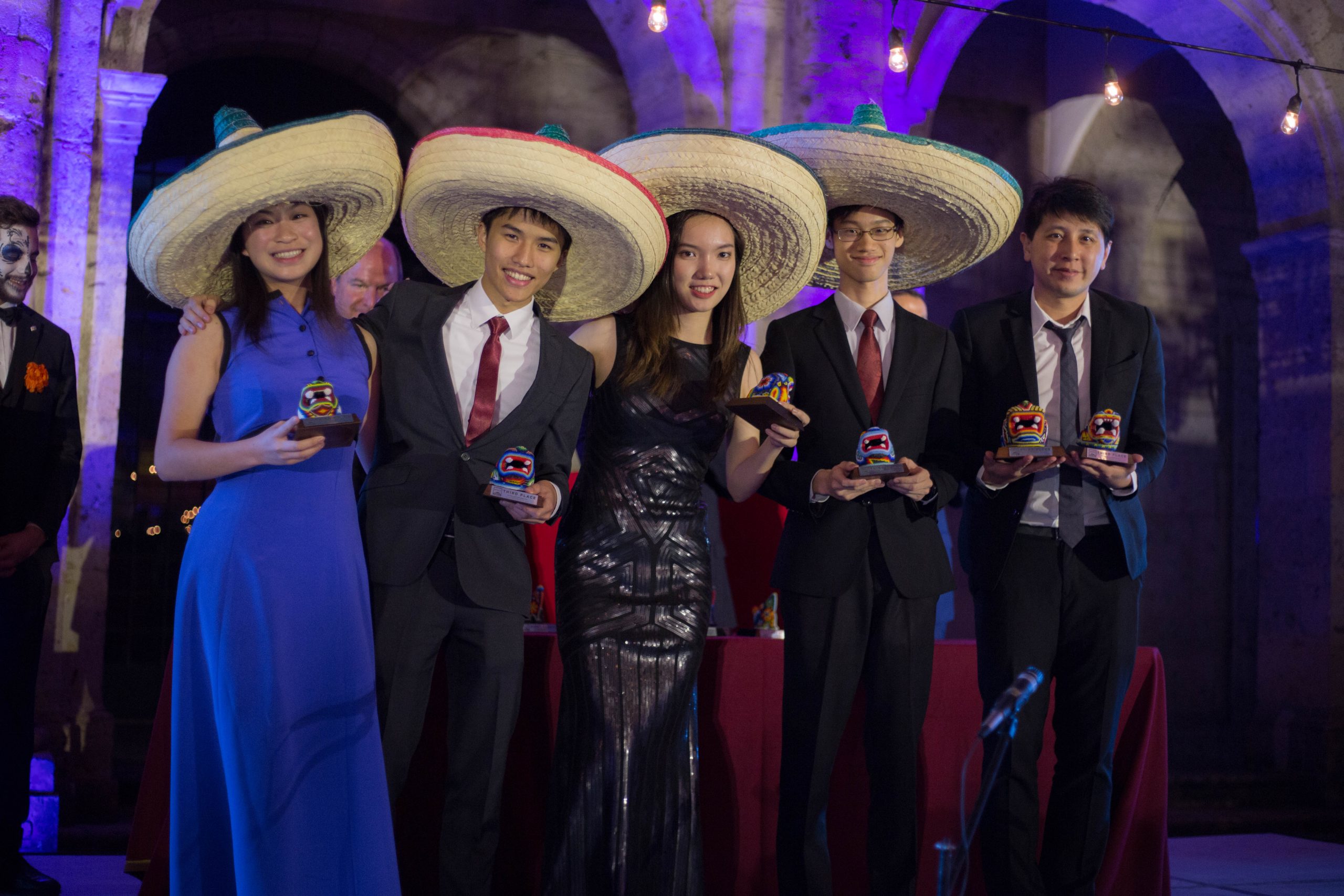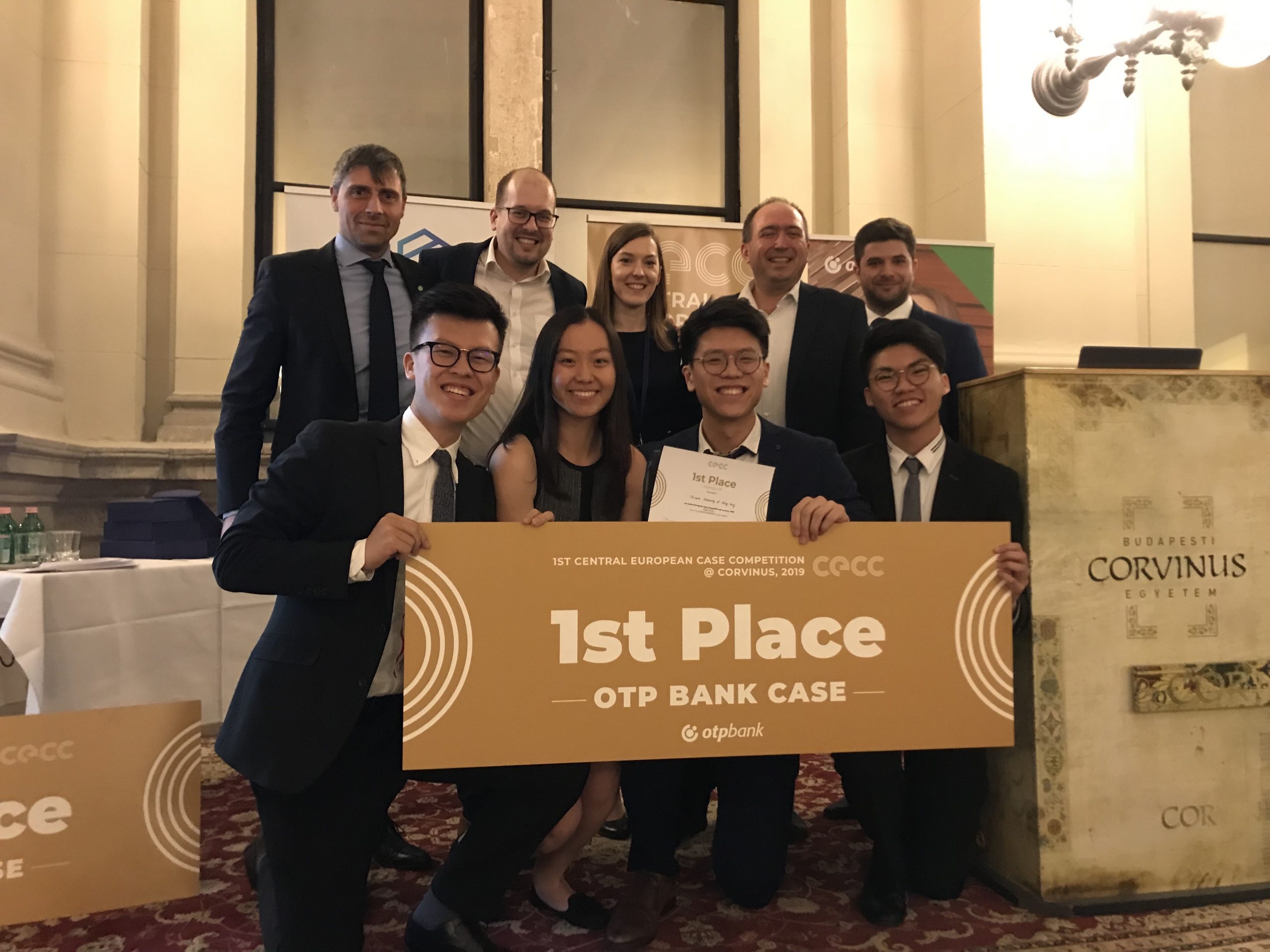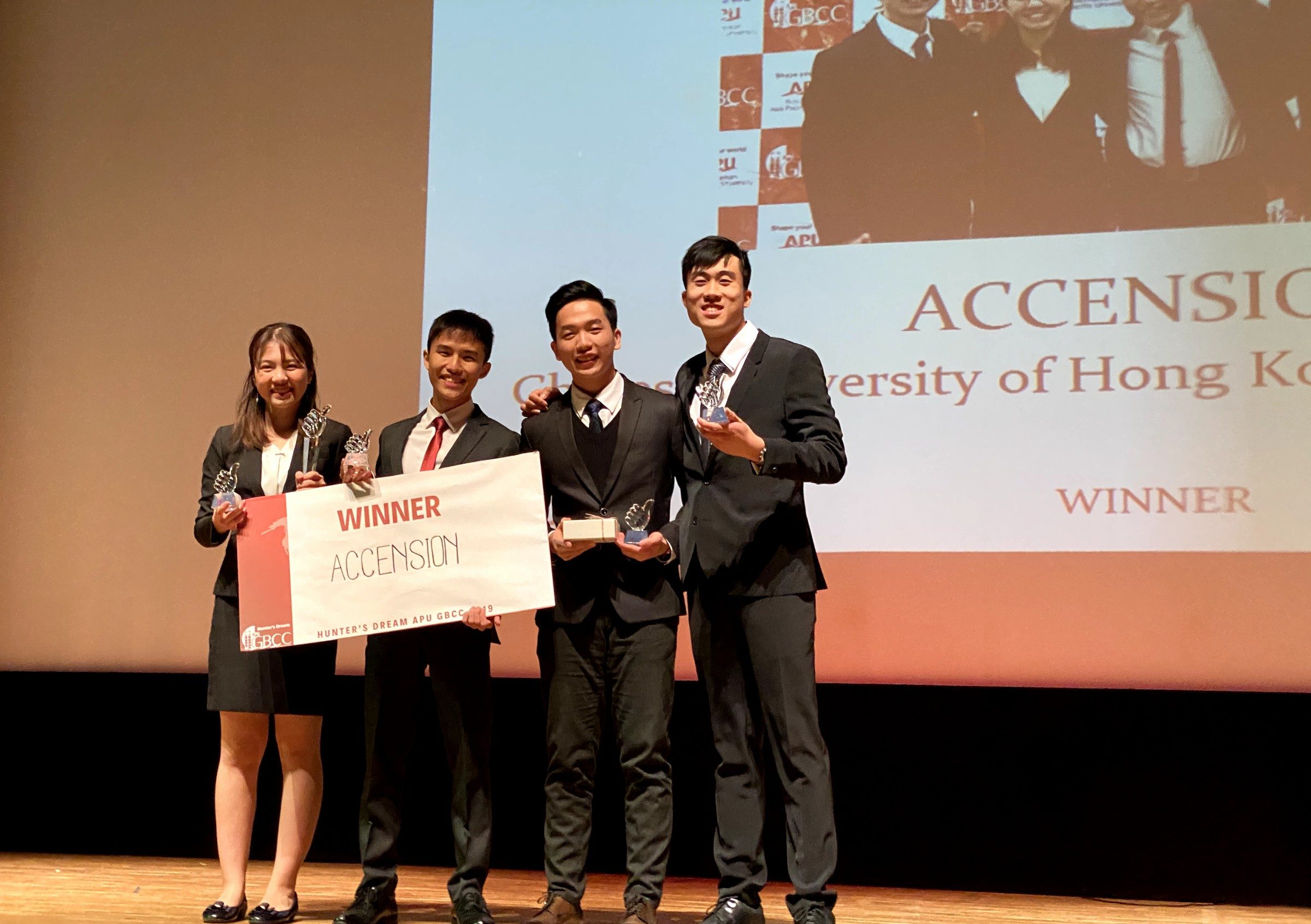 CUHK Case Competition Team (CCT) is founded and run by a student-led committee in partnership with the Undergraduate Office. They recruit, nurture and retain talent to represent the School in external case competitions. Team members will receive exclusive training, practice and simulation sessions offered by experienced trainers and CCT committee members.
Meanwhile, CCT also organises the Speaker Series inviting seasoned professionals to share their experience and insights about different industries. They encourage students to know more about different businesses and participate in various case competitions open for application.