IBCE Students Learn About Business Culture and Technology Development in China in the Orientation Trip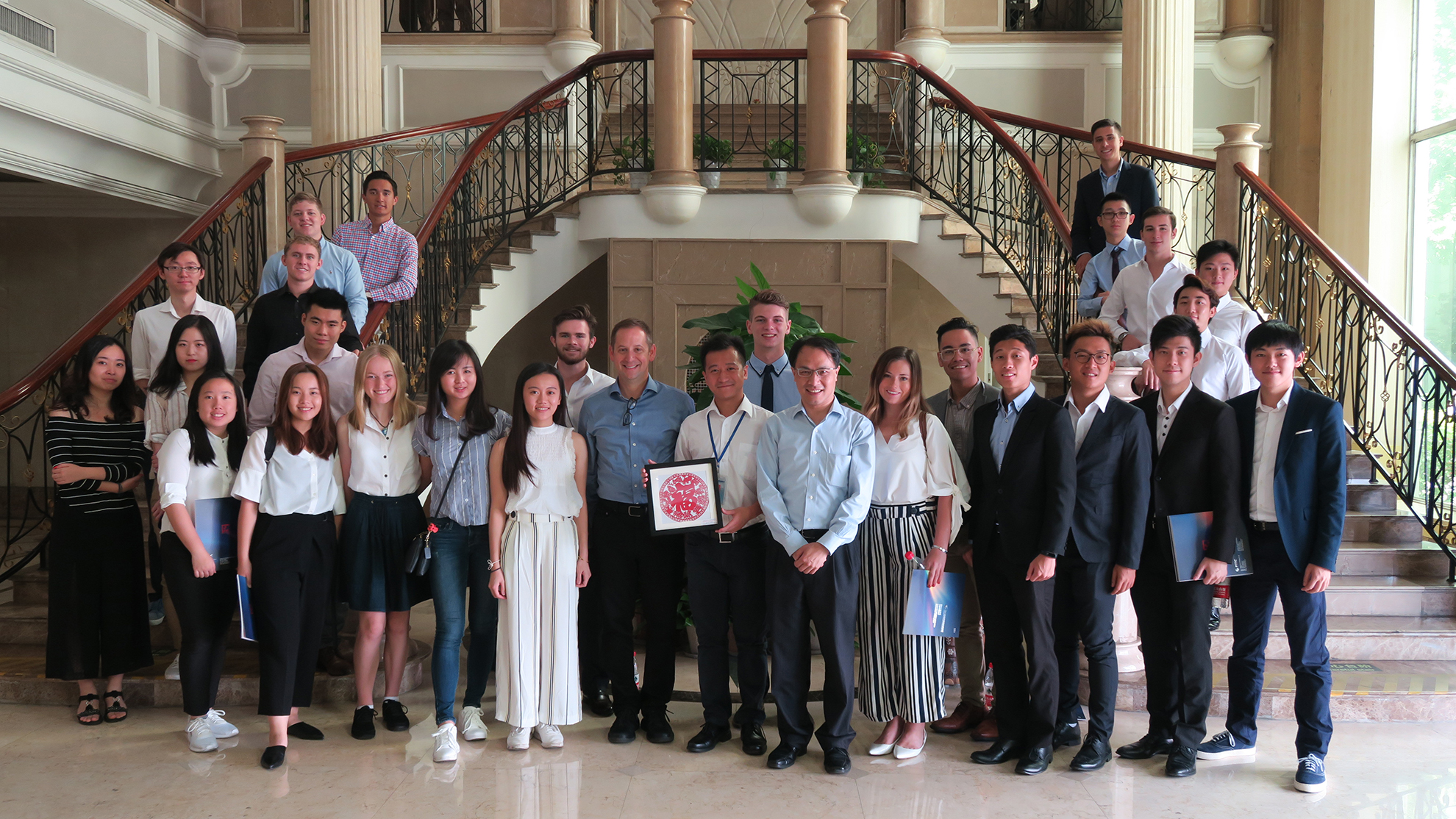 To kick off a new academic year, 30 Batch 10 IBCE students embarked on an orientation trip to Mainland China. Together with their batch mates from USC, students enjoyed the opportunity to travel to two business-centric cities, Shanghai and Hangzhou, and explored what it meant to do business in China while learning about the complexities of China's culture and its business culture. During the trip, students were able to expand their business and cultural horizons through corporate visits and cultural site exploration in these two dynamic cities.
Hangzhou, an emerging city for digital advancements and the home of the e-commerce giant, Alibaba, was the first city that the IBCE students explored. The first corporate that they visited was New H3C Group, a joint venture between Unisplendour Corporation and Hewlett-Packard Enterprise. New H3C Group is currently the market leader in the digital industry, focusing its business on IT and cloud solutions. Students were able to learn more about the company's hardware and software development foci with new Wi-Fi and Bluetooth technologies. Participants were also introduced to the manufacturing and development businesses of New H3C through a visit to the company's reliability labs as well as a product test center for IT hardware.
Students then visited one of Hangzhou's most enduring business entities, Geely Holding Group, to learn more about the development of the automobile industry in Asia, and the advancements made to improve environmental sustainability and efficiency among current and future automobile models. Additionally, during a visit to Hangzhou Steam Turbine Co., Ltd, participants learned about the importance of steam turbines to modern China, and attended a guided tour in the assembly plant.
The team enjoyed a special moment with teams from universities around the world, during GBCC 2019 mingling session.
The CUHK team presenting their ideas to the panel of judges, a showcase of their innovative thinking and problem solving skills.