Women@Dior Mentoring Programme 2022
The Kick-off ceremony of the Women@Dior Mentoring Programme 2022 was successfully held online on 8th April. This year, 8 aspiring CUHK Business School students are selected to join this global education programme, which is the greatest number of mentees recruited since the partnership of the CUHK Business School and Christian Dior Couture in 2017.
As a unique mentoring and education programme, Women@Dior welcomes hundreds of female university students from around the world. The programme aims at empowering female students to dare for their career aspirations and stresses five core values: Self-Care & Self-Awareness, Autonomy, Creativity, Inclusion, and Sustainable Development. Student mentees will be guided by their Dior mentors to embark in their careers exploration and build a professional experience.
At the ceremony, Ms Debbie Lu, General Manager of Dior Hong Kong and Macau, shared her enlightening story of becoming a successful female executive in the fashion industry. Student mentees also had the opportunity to meet and greet their Dior professional mentors, who specialise in various fields from Finance, Visual Merchandising, Client Development to Human Resources Management. In a breakout session, mentors and mentees mingled and exchanged views on the discussion questions together. Students are all anticipating the chances to learn more about the industry through interacting with their mentors and completing the online courses designed by Dior in the programme.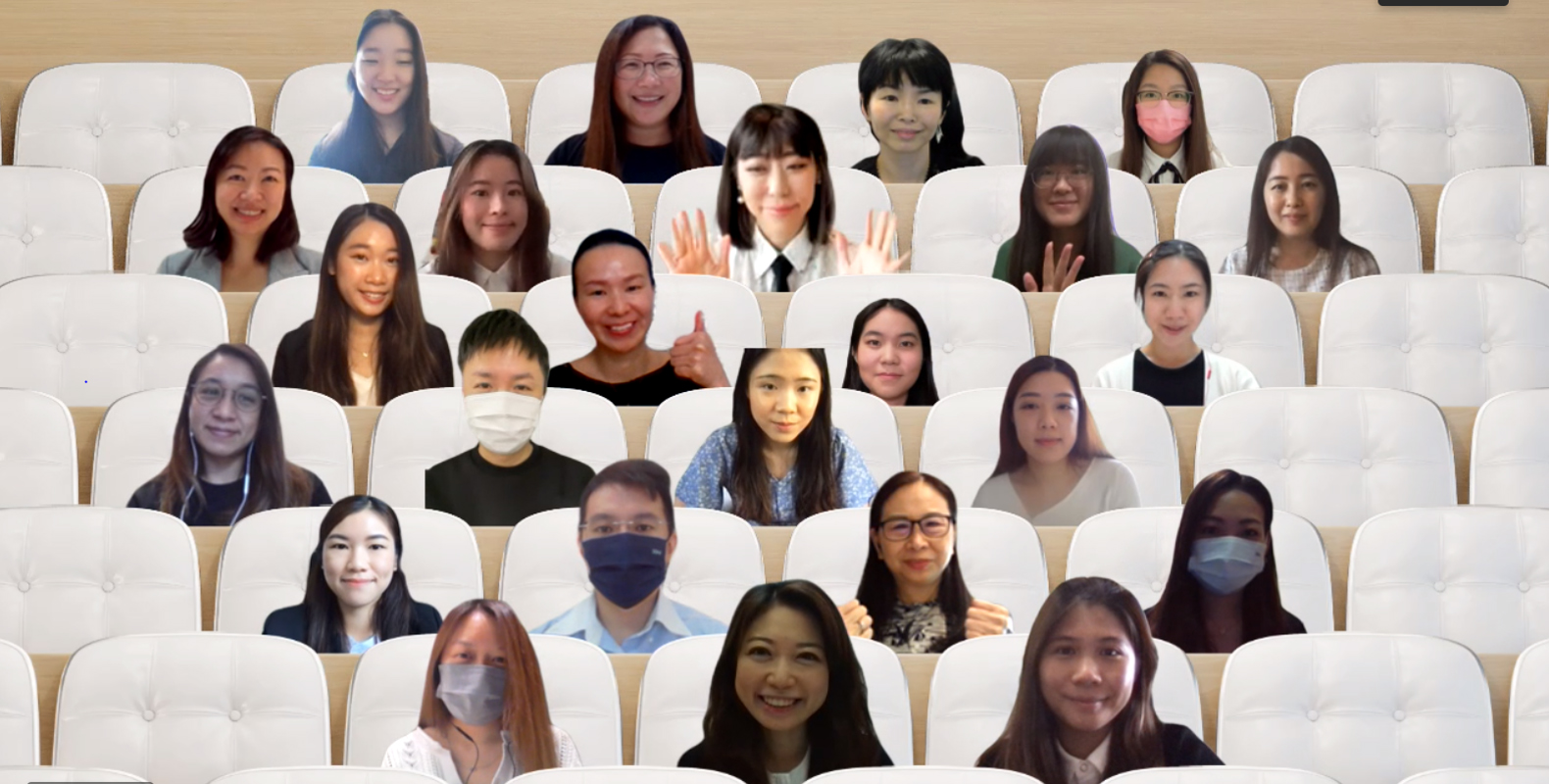 The online kick-off meeting
The programme received wonderful feedback from its alumni. Viann Fung (Integrated BBA, Year 4), a 2020 mentee, thanked the programme for offering exceptional insights of the luxury retail industry. "The programme enhanced my knowledge in women leadership and sustainability through interacting with mentors, initiating women rights related projects and self-learning online. What was the most precious was being able to connect with talents from around the world."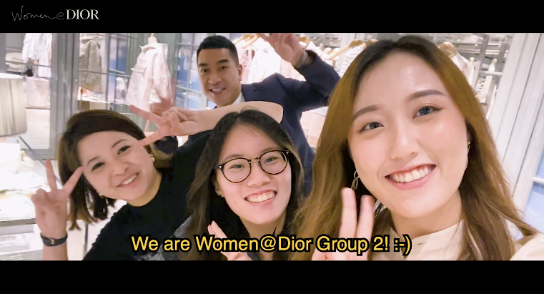 Viann (first from right) and her mentors and group mate.
Peony Leung (BBA-JD, Year 3), especially showed appreciation to the mentors for sharing their career experiences and opinions. She found the programme deepened her understanding of Christian Dior Couture, the fashion industry as well as in women empowering, which was conducive in planning her career path.
List of Women@Dior Student Mentee 2022
Janice Fan, Year 3, Integrated BBA
Chloe Yeung, Year 3, Global Business Studies
Florence Chan, Year 3, BBA JD Double Degree
Sarah You, Year 2, Integrated BBA
Zoe Choi, Year 2, Integrated BBA
Sharen Hong, Year 2, Global Economics and Finance
Judy Li, Year 3, Global Business Studies
CK Lee, Year 2, Integrated BBA
Photo courtesy of Women@Dior