The Undergraduate Mentorship Programme 2021/22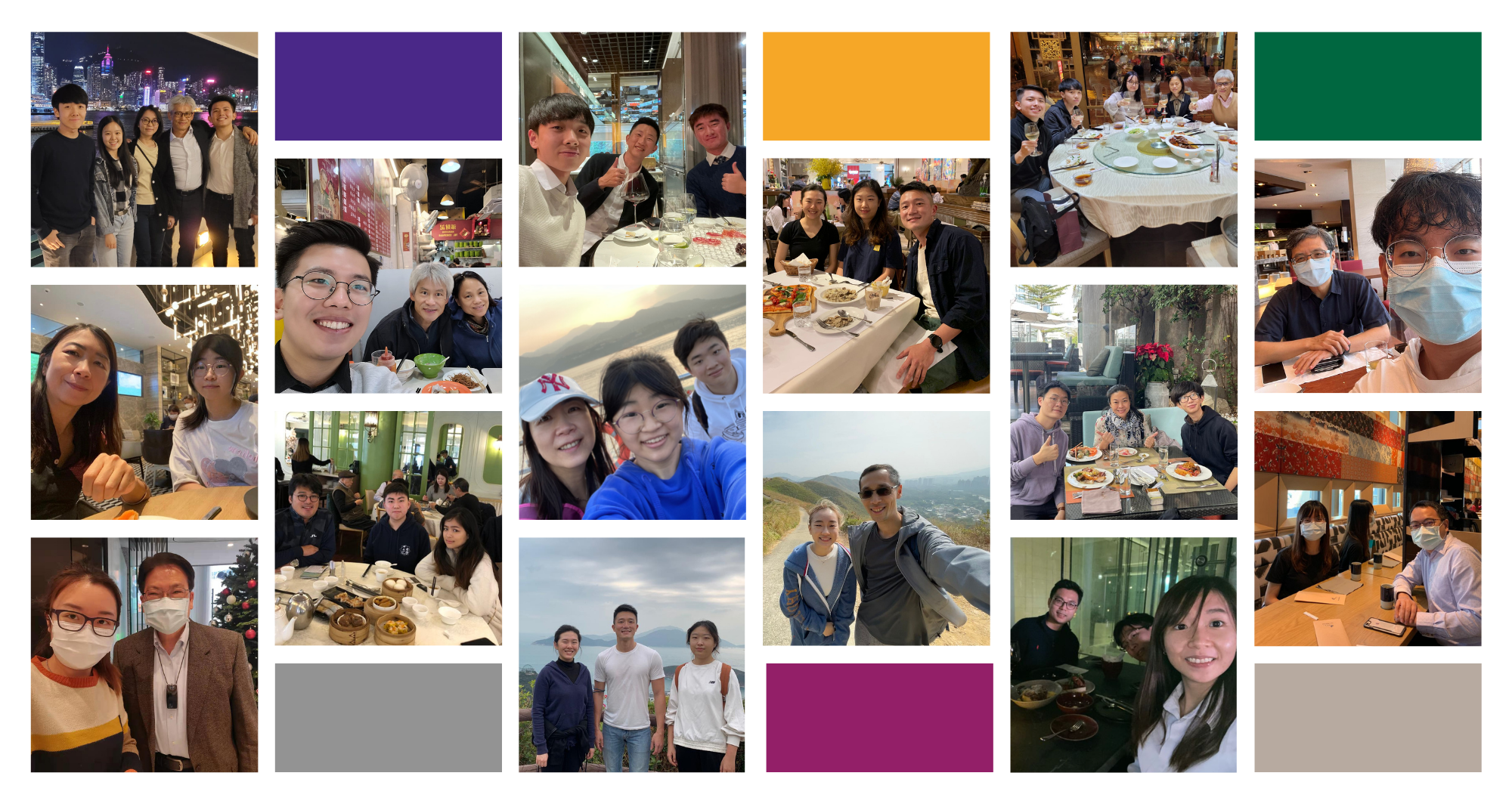 The Undergraduate Mentorship Programme for 2021/22 is coming to a fruitful end with the support of warm-hearted CUHK Business School alumni. Amid the challenges brought by COVID-19, mentors and mentees managed to make the most of this encounter to interact and strive for significant progress.
Listening from an Insider
"I am very glad to meet Ms Eve Wong through the Undergraduate Mentorship Programme, which allows me to connect with a mentor who works in the exact industry I want to be in."
Getting Well-prepared for the First Step
Mentorship can become a drive for professional success when you have a clear career vision. Last September, Zebin Feng (Quantitative Finance, Year 4) was matched with his mentor Ms Eve Wong, who is an MBA alumna having rich experience in the finance field.
As a final year student, Zebin joined the programme with a clear agenda – to better prepare himself for his first-step in his career. He longed to get insider tips from a mentor and understand more about the financial industry.
Catching a Glimpse of the Aspiring Industry
Zebin was greatly benefited by Eve's extensive experience in various international banks. He came to know about the development and change of the industry. He also gained loads of useful insights from Eve's perspectives of a senior manager and found out how he should stand out and avoid as a junior joining a firm. All these boosted his confidence in landing the job.
Zebin said he would definitely recommend the programme to other students, "It was a precious chance for me to meet an experienced professional like Ms Wong, whom I could hardly connect by myself, or through other mentorship programmes."
A Word from the Mentor
As a mentor, Eve discovered that all her mentees have their unique strengths, ambitions, and personal goals. She was impressed by the fact that her mentees had already obtained wide career exposure even during their studies. She would like to encourage her mentees, "Keep up the good work! The sky is the limit!"

Planning Ahead for A Prosperous Career
"Mentorship is always a valuable experience – I could be equipped with more practical knowledge and receive professional views about the industry."
The Common Ground
Meeting a mentor with a similar academic background and career interest could be of tremendous help. Clement Li (IFAA, Year 3) and Simon Wong (IFAA, Year 2), met their mentor, Mr Geoffrey Cheng, who is an alumnus of the same programme. The group started out sharing about their campus life, then gradually focused on sharpening their skills for their future professional development.
Career Skills and Industry Insights
The group had so much in common that helped break the ice. They engaged in a candid dialogue on campus life, school curriculum and also their career planning. In the very first meeting, they managed to set out clear goals for their mentorship journey – to polish their job-hunting skills.
Focusing on career preparation, the mentees received practical advice and learned how to showcase relevant qualifications for the job. In their following meetings, Geoffrey arranged mock interviews with his mentees. He reminded them to keep a peaceful mindset when attending important interviews, which would help them perform even better. Not only did the mentees sharpen their interview skills, they had a deepened understanding of the insurance industry. Clement especially appreciated Geoffrey's passionate sharing on his work experience and the career support he provided, "Geoffrey's sharing definitely polished my prowess on job hunting and interviews." Simon also gained new perspectives through his mentor, "I learned more about the possible career paths of my major and the skills required for different actuarial positions, like actuary, account and actuarial consultant."
A Word from the Mentor
As a new mentor of this programme, Geoffrey found his mentees well-equipped with skills and professional knowledge required to join the industry. He was impressed that Clement and Simon were exposed to various extra-curricular activities in their university life. When asked to give an advice to current students, he would like to encourage students to explore more during their undergraduate studies, "Apart from focusing on academic studies and job hunting, it would be great if students spend time exploring different kinds of interests and decide their career path for life," said Geoffrey.