Integrated BBA Admissions Talk and Alumni Sharing Sessions
The CUHK Orientation Day for Undergraduate Admissions would be held on October 20, 2018 (Saturday). The Ingegrated BBA programme has invited alumni from different industries and generations to share their insights and IBBA journey with prospective students. Please refer to the details here.
At the talk, we will cover:
– Why should you study business? How can business education enrich your life?
– What are the employers expecting from the "new" business graduates?
– What kind of attributes do an IBBA graduate possess?
– Admissions requirement for 2019 intake and programme curriculum updates
– Interview arrangement in June 2019 for JUPAS applicants 

Please also visit the event website here to check out all other activities at CUHK Business School and the CUHK campus.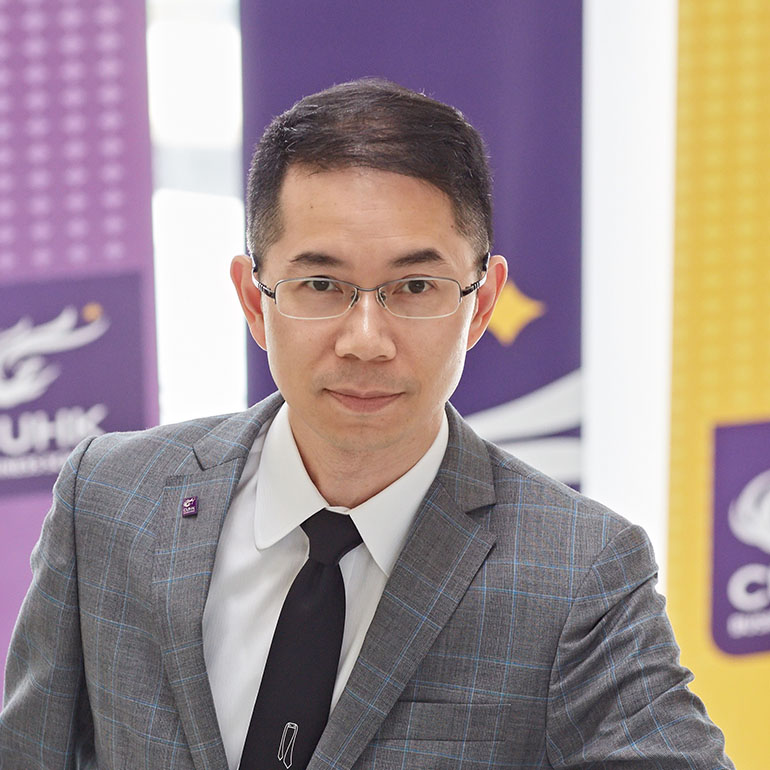 Prof. Andy Wong is the Associate Dean (Undergraduate Studies) of CUHK Business School and Co-Director of Global Business Studies, International Business & Chinese Enterprise, Asian Business Studies programmes. His research interest includes Consumers' Perception of Knowledge, Consumer Stereotypes, Advertising and Marketing Communication.
Moderator 
Prof. Andy Wong, Associate Dean (Undergraduate Studies)
 Dr. Fred Ku, currently Assistant Dean for undergraduate studies and Director of the Integrated BBA programme, has been with CUHK Business School since 2009. He received his BBA and PhD degrees from the Hong Kong University of Science and Technology (HKUST), and then joined the Department of Decision Sciences and Managerial Economics, CUHK Business School, where he is now appointed as Senior Lecturer. He teaches courses in microeconomics, macroeconomics, managerial economics, and business statistics for MBA, MAcc, MSc and UG programmes. Dr. Ku was the recipient of CUHK Vice-Chancellor's Exemplary Teaching Award 2013, and also received multiple teaching awards in CUHK Business School.
Dr Fred Ku,
Assistant Dean (Undergraduate Studies)
Director, Integrated BBA Programme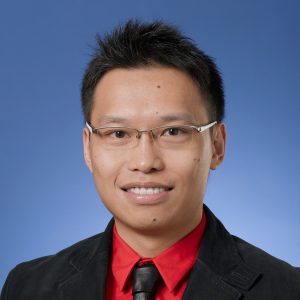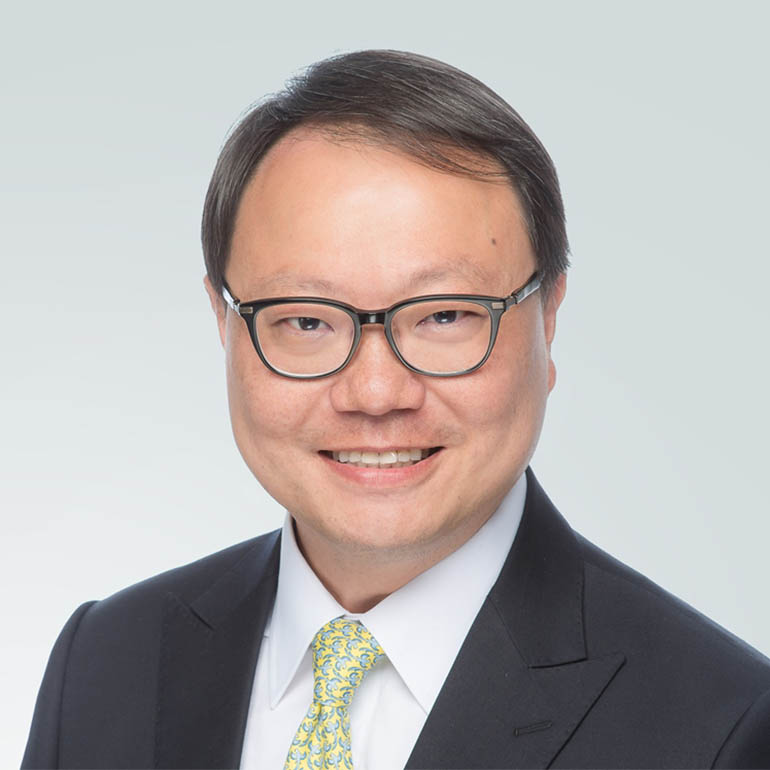 Eric Hui is the Chief Executive Officer of Zurich Insurance (Hong Kong). He spearheads all strategy development to drive Zurich's General Insurance and Life Insurance businesses in the territory tworads profitable growth.
Prior to the appointement to the current role in September 2016, Eric had been the Chief Executive Officer of Zurich's General Insurance business since June 2012. In earlier roles with Zurich, Eric had also led the expansion and development of the Company's general insurance business for small and medium enterprises and consumer businesses on a multi-channel distribution platform, and had worked in overseas markets in the Greater China and Southeast Asia region for business development.
In Eric's more than 28 years of extensive experience in the insurance industry, he has accured significant accomplishments in leading strategic business initiatives and market developments. He joined the Swire Group in 1989 as a group management trainee, starting at the trading division and later specialized in insurance business.
Mr Eric Hui
Chief Executive Officer
Zurich Insurance (Hong Kong)
(BBA in General Business Management 1989)
Mr Hui would participate in the morning session of IBBA Admission Talk and Alumni Sharing.
Eric was graduated in 2002 from the Chinese University of Hong Kong, holds bachelor's degree in Integrated Business Administration. He is currently General Manager for Haircare in Procter & Gamble Hong Kong & Taiwan, oversees business strategy & operation for portfolio of haircare brands. P&G is a leading multi-national consumers goods corporation, for which he joined in 2006 as a manager in marketing function. Since then, he has served various roles across Greater China locations. Prior to P&G, Eric worked at KPMG accounting advisory and gained professional qualification from HKICPA.
Mr Eric Lin
General Manager, 
Haircare, Hong Kong & Taiwan, Procter & Gamble 
(BBA in Integrated BBA 2002)
Mr Lin would participate in the morning session of the Integrated BBA Admssion Talk and Alumni Sharing.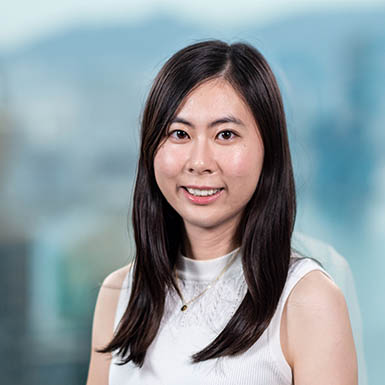 Cherry is an Associate at the Boston Consulting Group (BCG) based in Hong Kong. While being a generalist, she mainly focuses on large-scale transformation and change management across multiple industries and geographies, ranging from telcos in Taiwan to retailers with presence across Asia. Cherry graduated from CUHK with a bachelor's degree in Global Business Studies and minor in Psychology and German.
Ms Cherry Yau 
Associate, 
Boston Consulting Group 
(BBA in Integrated BBA/ Global Business Studies 2017)
Ms Yau will participate in the morning session of IBBA Admission Talk and Alumni Sharing.
Mr Peter Yan is the Chief Executive Officer of the Hong Kong Cyberport Management Company Limited. As the CEO of Cyberport, Mr Yan will lead the digital technology flagship to focus on fostering industry development, enterprise transformation and talent cultivation to realise Cyberport's vision to create new impetus for Hong Kong's new economy through digital technology.
Mr Yan has 32 years of experience in the information technology industry and is a fellow of the Hong Kong Computer Society. Prior to joining Cyberport, Mr Yan was the Executive Director and Chief Executive Officer of SUNeVision Holdings Limited; and had held various senior management positions in large consulting and information technology services companies including Accenture, Tradelink Electronic Commerce Limited, and Computer and Technologies Holdings Limited. Mr Yan has been active in public services especially in the areas of talent development and digital technology industry development, serving as advisors to the Chinese University of Hong Kong, City University of Hong Kong and University of Hong Kong, as well as the Board of Cyberport from 2011 to 2017.
Mr Yan holds a Bachelor's degree in Business Administration from The Chinese University of Hong Kong, and received Executive Education from the Harvard Business School.

Mr. Peter Yan
Cheif Executive Officer,
Cyberport
(BBA in Marketing 1985)
Mr. Yan will participate in the afternoon session of the IBBA Admission Talk and Alumni Sharing.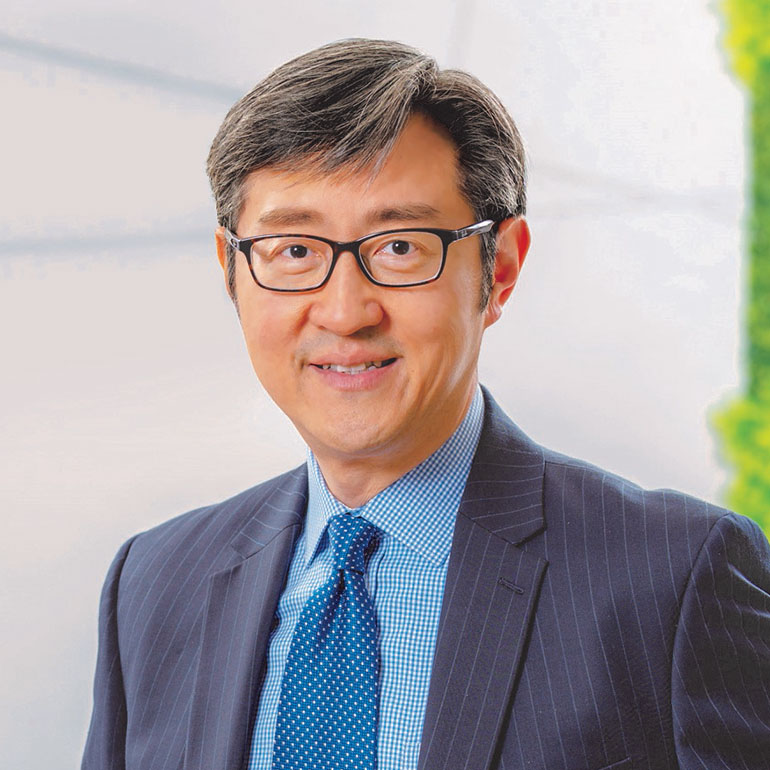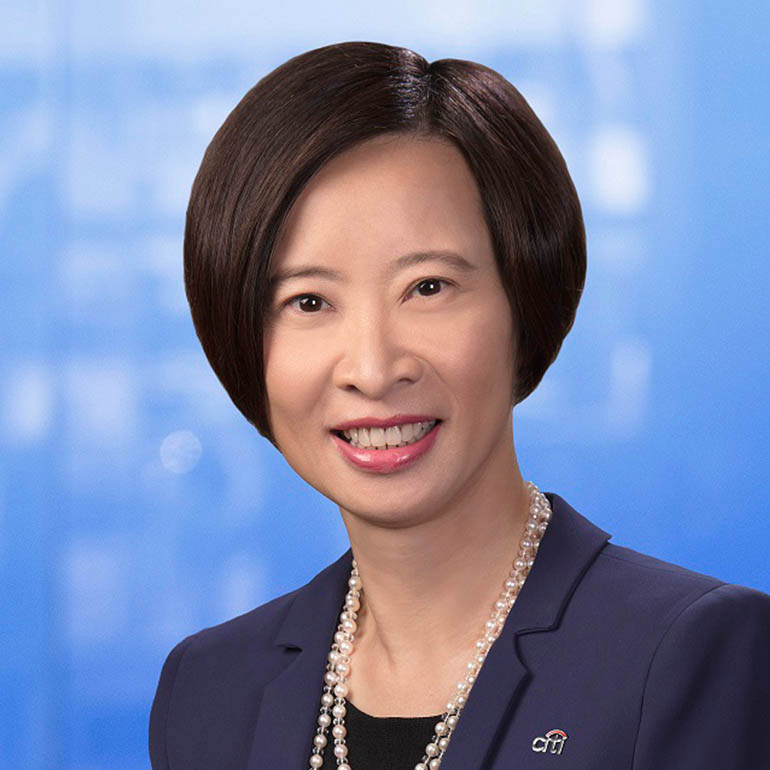 Angel Ng is the Chief Executive Officer (CEO) for Citi Hong Kong and Macau, overseeing all businesses across the Citi franchise in the two markets. The role entails working closely with local, regional and global offices to execute the business strategy and maintaining strong relationships with clients, public sectors, regulators, governments and across the Citi global organization.
Prior to assuming the CEOrole, Angel was the Chief Executive and Consumer Business Manager for Citi's consumer banking operations in Hong Kong, a position she has held since 2015. In addition to the overall operations and management of the consumer banking business, Angel has also contributed significantly to driving the digital transformation and cultivating an innovative working environment and culture of the consumer business.
Ms Angel Ng
Chief Executive Officer
Citi Hong Kong and Macau
(BBA in Integrated BBA 1990)
Ms Ng will participate in the afternoon session of IBBA Admission Talk and Alumni Sharing. 
Arnold is the founder and CEO of Teach4HK, a non-profit organization that trains exemplary university graduates to teach at Hong Kong's underprivileged schools for one year. By 2017, Teach4HK has recruited 41 graduates as teaching fellows and served over 2,000 students. He has raised over US$1million to support the future development of the organization. He won the Asia Society's Asia 21 Young Leaders Award and Hong Kong Federation of Youth Groups' Hong Kong Youth Service Award in 2016.
Arnold earned 10 distinctions in the Hong Kong Certificate of Education Examination in 2006. He holds a BBA in Global Business Studies from the Chinese University of Hong Kong and a MBA from Harvard Business School. Before studying at Harvard, he worked as Institutional Sales in Goldman Sachs, covering the Greater China's institutional clients. During his tenure with Goldman Sachs, he organized workshops with NGOs to serve primary and secondary school students. He was also a volunteer of Teach for China and helped to plan their fundraising strategies.
Mr. Arnold Chan
Founder and CEO, 
Teach4HK
(BBA in Integrated BBA/ Global Business Studies 2010)
Mr. Chan will participate in the afternoon session of IBBA Admission Talk and Alumni Sharing.