How South Korea's Technology Takes the World by Storm:
GBS Students Venture into Asia's Innovation Powerhouse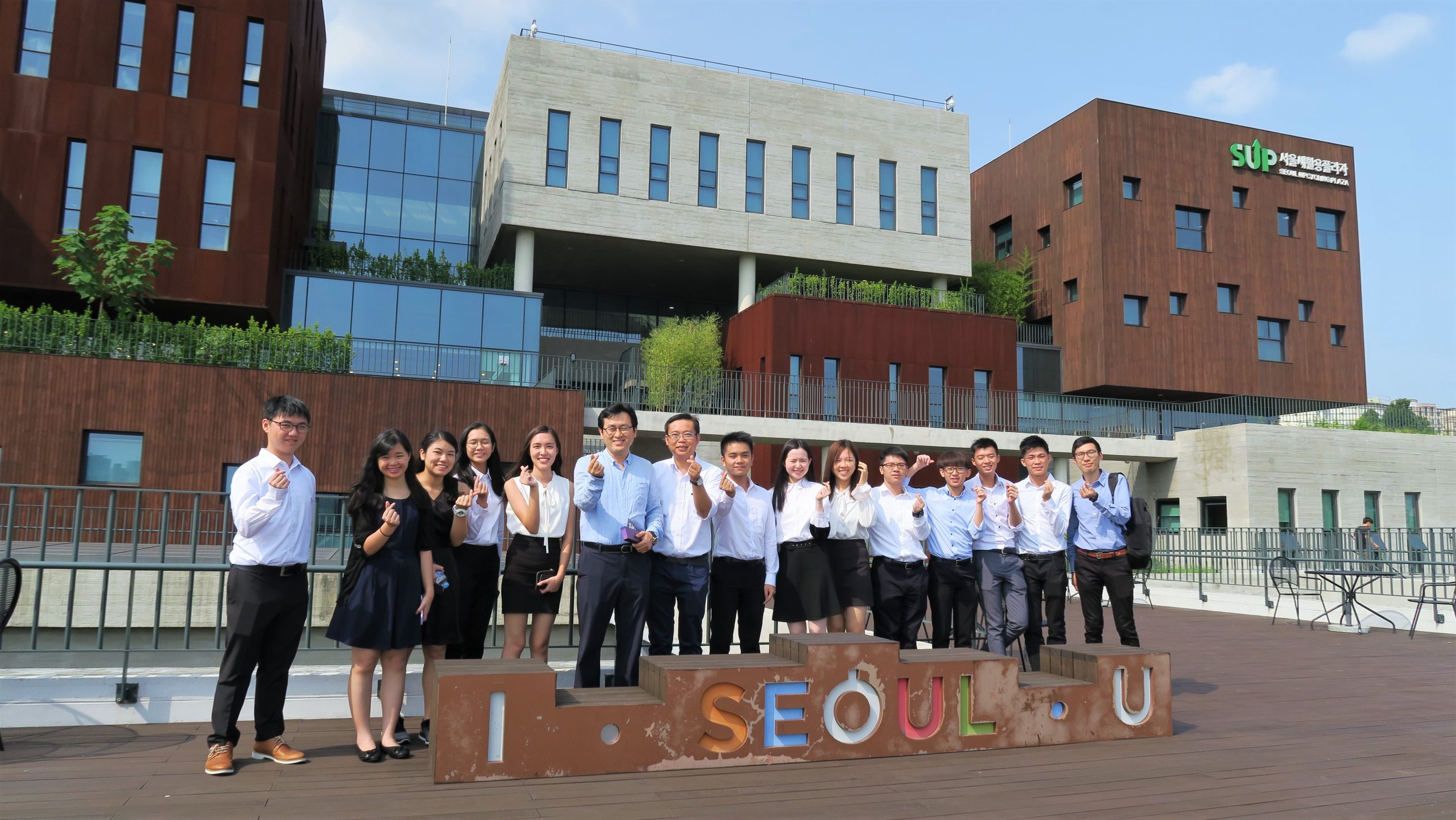 Enjoying a fruitful vacation with friends has always been a luxury for a typical Hong Kong student: we simply do not have enough time to take a break from our academic and social treadmills and explore a foreign country in depth. However, the GBS programme gave our cohort the valuable opportunity to delve deep into the vibrant city of Seoul. Our journey revolved around two central themes—company visits and cultural exploration, both of which allowed us to broaden our horizons.
The companies that we visited have one common ambition—to use technology to improve humanity. In order to help us better understand the background of those Korean companies, a lecture was arranged at Yonsei University, one of Korea's most prestigious institutions. During the lecture, we discussed the various elements which led to massive IT developments in Korea. Surprisingly, besides technological and economic factors such as extensive internet coverage, having a strong semiconductor industry, adequate government subsidies, and cultural factors such as the 'Bali Bali' (hurry hurry) spirit also contributed substantially to Korea's economic boom. This demonstrated that the infinite potential of the human factor is what the entrepreneurs should not overlook; after all, businesses are run and supported by people, and a positive attitude will always go a long way.
Having gained an understanding of the business environment in Korea, we visited two iconic Korean technology companies, Samsung and SK Telecom. It was surprising to see how the two technology giants have envisioned entirely different worlds. Samsung focuses on using its cutting-edge technology to guide us through a journey of self-discovery, while SK Telecom aims to accomplish seemingly impossible tasks with its broad network of high-speed internet, such as constructing an underwater utopia. The insightful tours have sparked a series of meaningful discussions regarding cooperate social responsibility between our cohort and the speakers.
My personal favourite visit was that to the Seoul Upcycling Plaza, the world's largest cultural complex dedicated to upcycling. Unlike recycling, upcycling does not produce waste products or pollutants during waste conversion. Unprocessed form of waste will instead be transformed into works of art. With this concept in mind, the Seoul Upcycling Plaza invites world-renowned artist to its headquarters and has the production and retail of artworks centralised. Our cohort was especially inspired when the CEO told us that he was planning to