Graduation Celebration at CUHK 85th Congregation for the Conferment of Degrees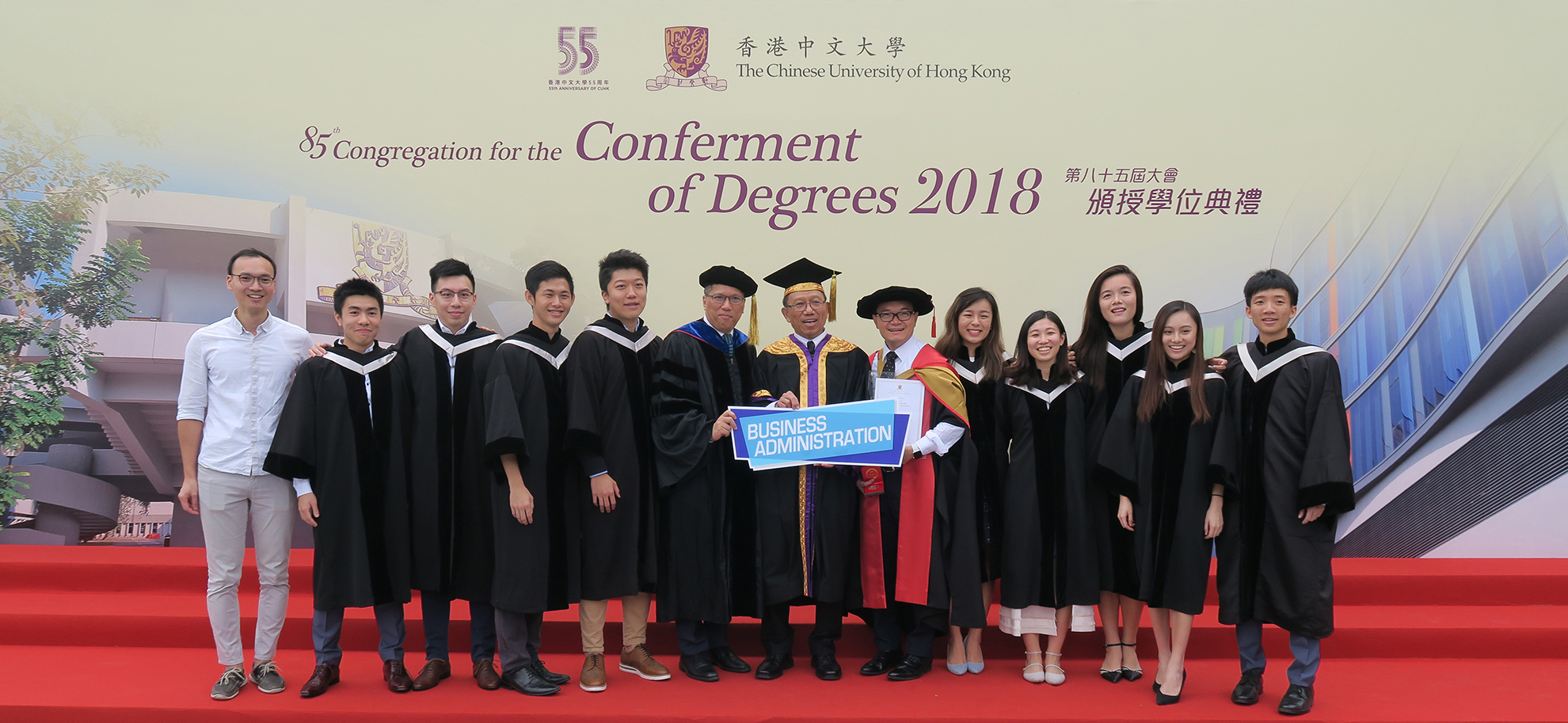 Thousands of graduates gathered at the Chinese University of Hong Kong (CUHK) University Mall on November 16 to attend the 85th Congregation Ceremony for the Conferment of Degrees, celebrating their academic achievements and new beginnings in life. Together with friends and family, the class of 2018 graduates enjoyed a memorable day and filled the campus with laughter and cheers.
Prof. Rocky Tuan, Vice-Chancellor, delivered a speech to students during the ceremony on staying true to themselves and striving for success. "Dear students, I called upon you to cherish and remain true to your aspirations, and not to forget the pure and simple reasons that motivated you at the outset. I wish all of you every success, and I look forward to your coming back as alumni to your alma mater, to share your lives' stories in the very near future."
The Congregation for the Conferment of Degrees is one of the highlighted events at the University and is valued by faculty members, staff, students, alumni, and parents. This year, 912 students from CUHK Business School were awarded the Bachelor of Business Administration. Prof. Fan Tingting (Department of Marketing) and Dr. John Lai (Department of Management) received the University Education Award for their outstanding commitment to the promotion of teaching excellence. Prof. Lisa Wan (School of Hotel and Tourism Management) was also presented with the Vice-Chancellor's Exemplary Teaching Award during the ceremony.
Let's hear from our class of 2018 graduates sharing at this precious moment: