Full House at UG Get Together to Strengthen the Bonding Within the Faculty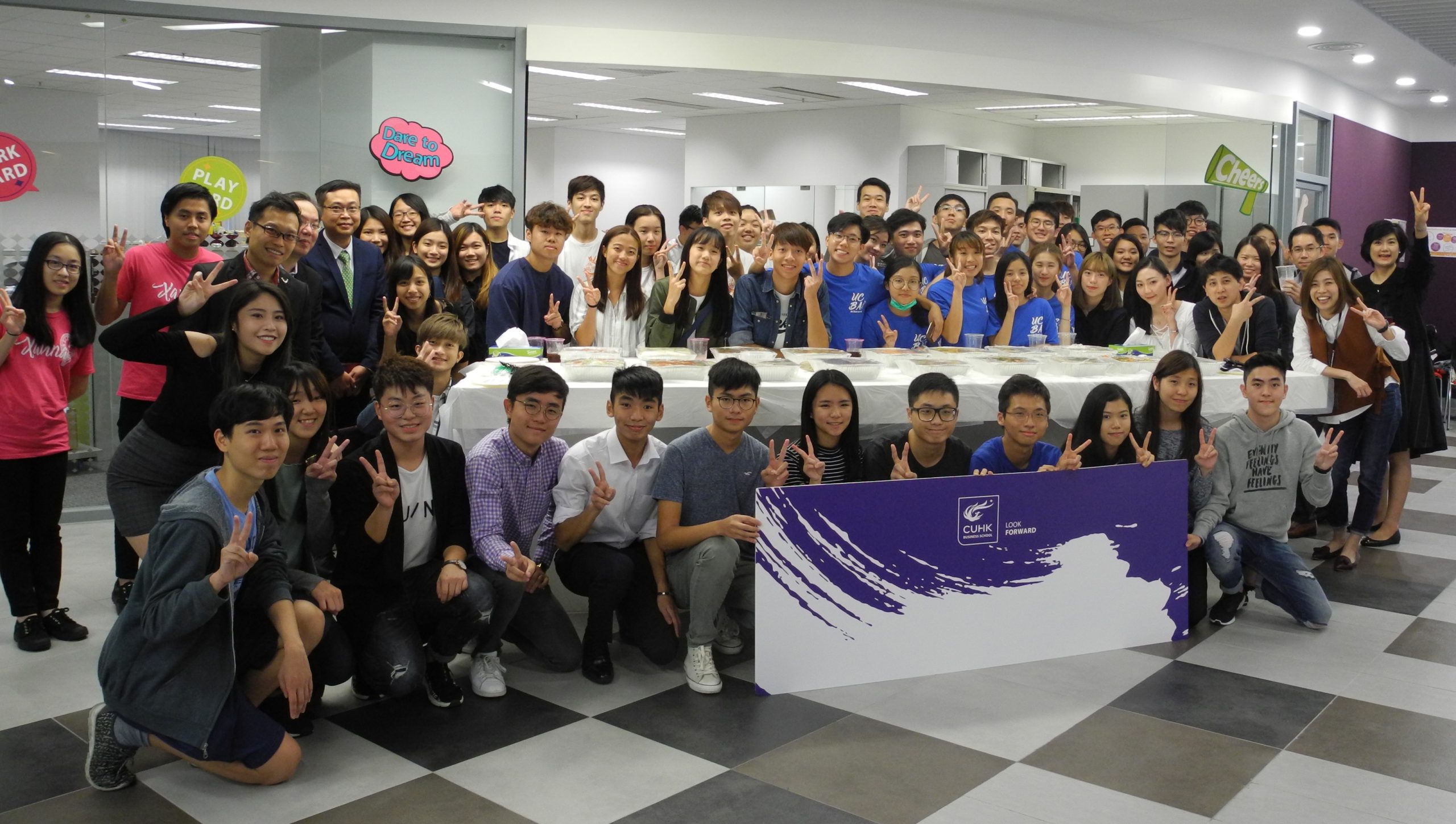 To welcome new faces and students returning from a long summer break, the Undergraduate Office hosted the UG Get Together on November 16, 2018. The event drew together over 100 faculty members, staff, and students on the 4th floor of Cheng Yu Tung Building, the Undergraduate Office.
The event kicked off with a speech from Prof. Andy Wong, Associate Dean (Undergraduate Studies) to welcome all attendees with a brief introduction of the current and new committee members of Business Administration student societies. It was concluded with words of encouragement on continuous personal and professional growth, and to prepare for meeting challenges in the future.
With light music and refreshments, participants enjoyed a relaxing mingling session with engaging conversations. Prof. Kalok Chan, Dean of CUHK Business School, and some other faculty members also joined the event to meet and greet the students, and shared their views on the current and future trends regarding technology development, academic planning, and university life enrichment.
The UG Get Together is a social gathering event hosted by the Undergraduate Office. The event is open to all business students, and acts as a platform for faculty members, staff, and students to connect, exchange ideas, and form a stronger bond outside the classroom setting.