GLOBE Students Delve into Singapore's Emergence as a Leading Financial Hub in Southeast Asia
Contributed by Jennifer Ren,Global Business Studies(Year 1), edited by the Undergraduate Office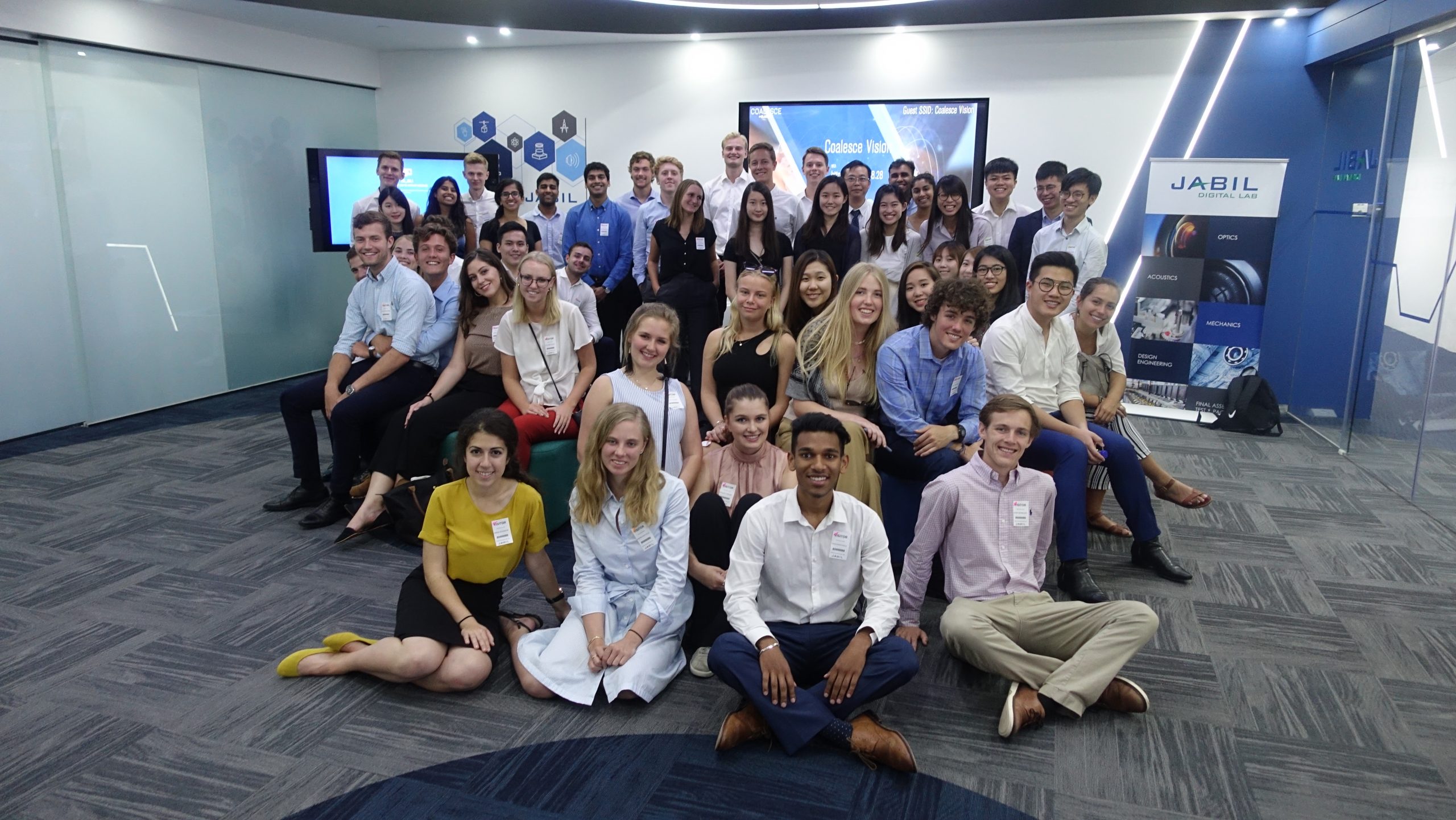 From May 12 – 17 2019, I joined a study tour with my fellow GLOBE students to Singapore, and embarked on a journey to discover the unique political and business environment that contributed to Singapore's rapid growth into Southeast Asia's wealth management hub and a global financial hub.
As we travelled around in Singapore, one of the densest cities in the world, we could not help but admire the country's forward thinking and innovative approach in urban planning. Our first company visit took place at Surbana Jurong, a government-owned consultancy company that specializes in infrastructure and urban planning. The company's representative emphasized the idea of 'ecosystem', that good urban planning and infrastructure allocation are essential to communities' development. The most intriguing part came after the talk, when we had the chance to put on the virtual reality equipment to control the unmanned aerial vehicles, which form part of the simulation of urban development and construction projects.
To many investors, Singapore is a gateway to Southeast Asia and is always seen as a wealth management hub. We met with Mr. Justin Hall, a partner at Golden Gate Ventures, who discussed and illustrated the changing market landscapes and attractive business opportunities brought by the ASEAN economic community. He also explained that in Indonesia and Thailand, businesses are mostly family-owned, and therefore family connections and networks must not be overlooked when implementing a start-up culture within a family business.
Our final stop was the Sentosa Island, one of the local's favourite resorts. Here we were thrilled to visit Village, a Far East Hospitality anchored hotel. With the company's sophisticated understanding of consumer demand, Far East Hospitality differentiates each of its hotels with unique offerings and design themes. Village deeply impressed us with its kids-friendly design, bright interior colours and cute cartoon decorations, as well as the "2+2" room type to accommodate groups of parents with young kids.
Time flies and the trip was coming to an end before we were aware of it. Reluctant as we were to end this fruitful and rewarding trip, we hugged goodbye with our batch mates, knowing that this would always be one of our most memorable moments in life.