Russia Study Tour: A Thrilling Journey to A Ravishing Country
Contributed by Winky Ho (Integrated BBA, Year 3)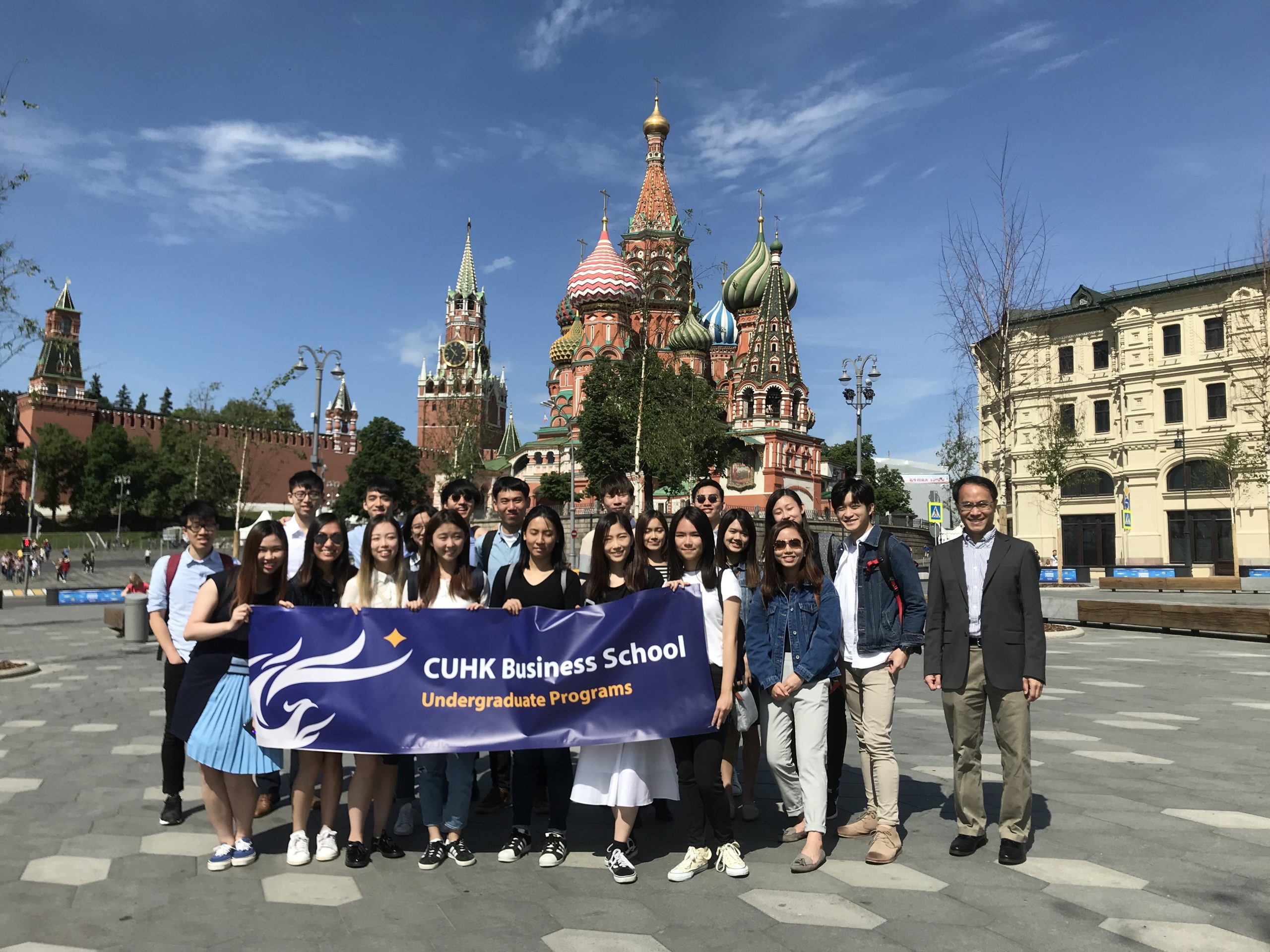 The study tour to Russia was a truly amazing experience and a precious opportunity for me to understand more about Russian economy and culture. Held from May 20 to 29 2019, the ten-day tour began with a tailored business lecture at Lomonosov Moscow State University and visits to several companies in different industries, such as hospitality, fintech, technology consulting and railway infrastructure. These talks equipped us with the crucial information for us to procure a deeper understanding of the current bearings of Russia in the global economy.
I must admit that the visit to Hotel Ararat Park Hyatt Moscow was definitely one of the most remarkable company visits. We were introduced to the hotel's Penthouse Suite and facilities to learn about their unique culture of residential-inspired extravagant experiences in this luxurious 5-star hotel. The visit certainly provided us with insights on how the luxurious hotel is exemplified by its service standard.
Another highlight of the trip was the abundant cultural visits in this study tour. Visiting places like the Kremlin, St. Basil's Cathedral and Red Square in Moscow, as well as historical attractions such as the Summer Palace of Peter the Great and Catherine Palace in St. Petersburg all gave us a glimpse of the country's rich heritage.
I even got the chance to enjoy the grandiose fireworks on the St. Petersburg City Day! This overseas study tour will definitely remain as one of the most memorable experiences during my university years.