Women@Dior Mentoring Programme: Paving the Way for Greater Career Aspirations for the Next Generation of Young Women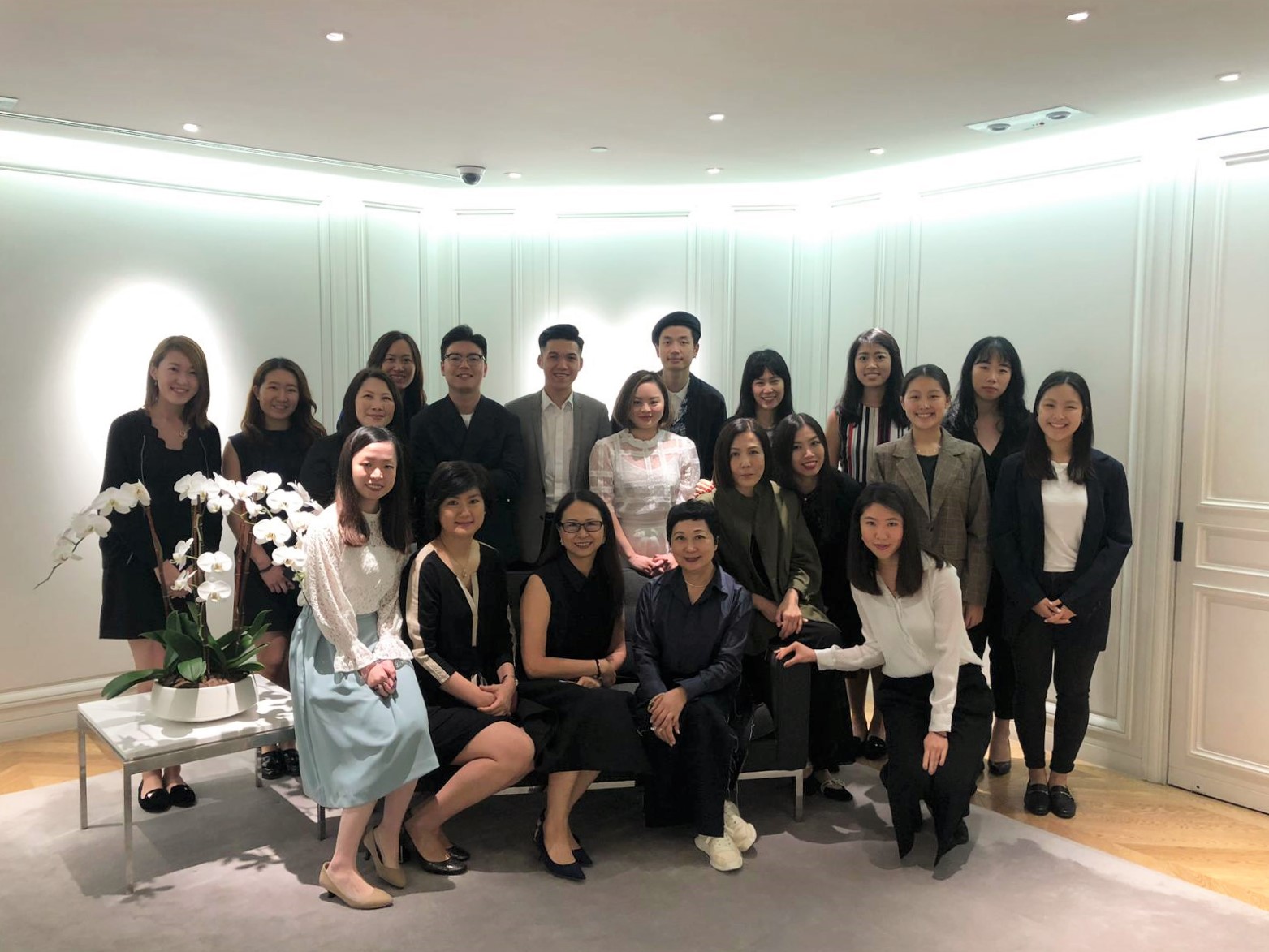 The kick-off ceremony of the Women@Dior Mentoring Programme was held on May 24, 2019. Aiming to empower young women to achieve their career ambitions, the programme welcomes hundreds of female university students from all over the world. This year, six CUHK business students – Chloe Chan (Global Business Studies, Year 3), Anthea Sou, (Hospitality and Real Estate, Year 2), Rachel Tang, Shita Tang, and Michelle Tsang (all Hotel & Tourism Management, Year 3), and Christy Tse (Global Business Studies, Year 2) were selected to participate in the Women@Dior Mentoring Programme. This is also the third consecutive year our students took part in the programme.
The students were paired with Dior professionals from various units, including Boutique, Merchandising, Client Development, Supply Chain and Visual Merchandising, as their mentors, and they will be meeting regularly throughout the year. As part of the kick-off ceremony, students also participated in a guided tour to the Dior store in Central, during which they were introduced to the current season's collection, store operations, sales experiences and approaches.
The Women@Dior mentoring programme, initiated by Christian Dior, is a year-long global project that aims to empower and raise confidence in young female students in realising their full potential in professional settings. Each student is paired with a Dior professional as her mentor according to her interested area of expertise, whom she will be able to consult during the course of the programme.