Global Business Forum 2021 Delve Into How Digital Innovation Lead Modern Business Development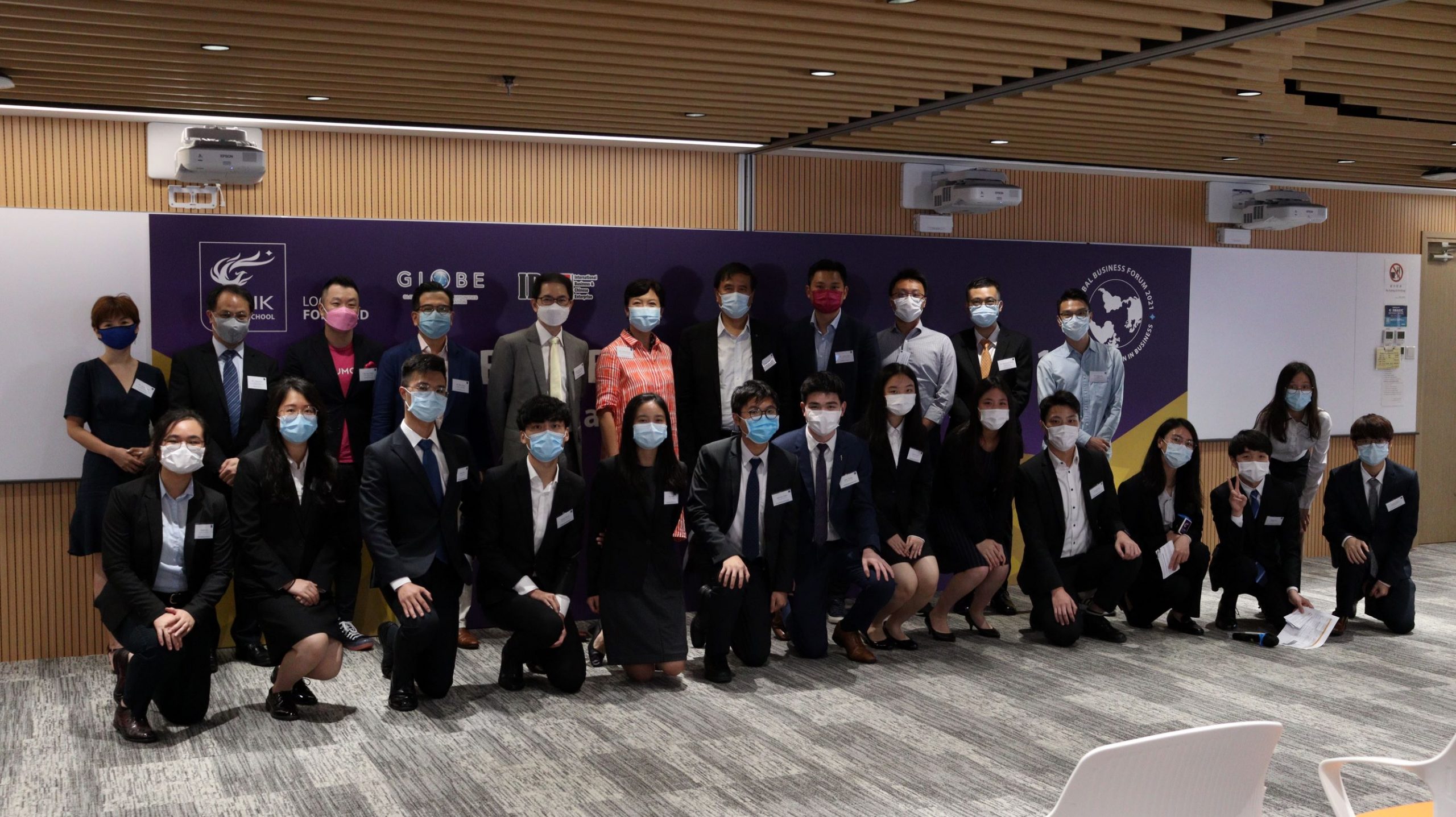 The GBS and IBCE students, faculty members, and guest speakers celebrating the event's success
Organised by Year 1 students from Global Business Studies (GBS) and International Business and Chinese Enterprise (IBCE), the Global Business Forum was successfully held on 29th May 2021. We were honoured to be joined by many seasoned business professionals to share with us their views on our theme this year— "Digital Innovation in Business".
The forum began with opening remarks from the Dean of CUHK Business School, Professor Lin Zhou and Associate Dean, Professor Andy Wong, and was followed by the insightful speeches of our Keynote speakers: Mr. Estyn Chung (General Manager of Uber Hong Kong) and Ms. Selina Chong (Chief Business Officer of WeLab Bank). Mr. Chung shared how technology has driven the development of Uber through data collection and analytics, while Ms. Chong explained how WeLab Bank introduced innovation through its incorporation of technology.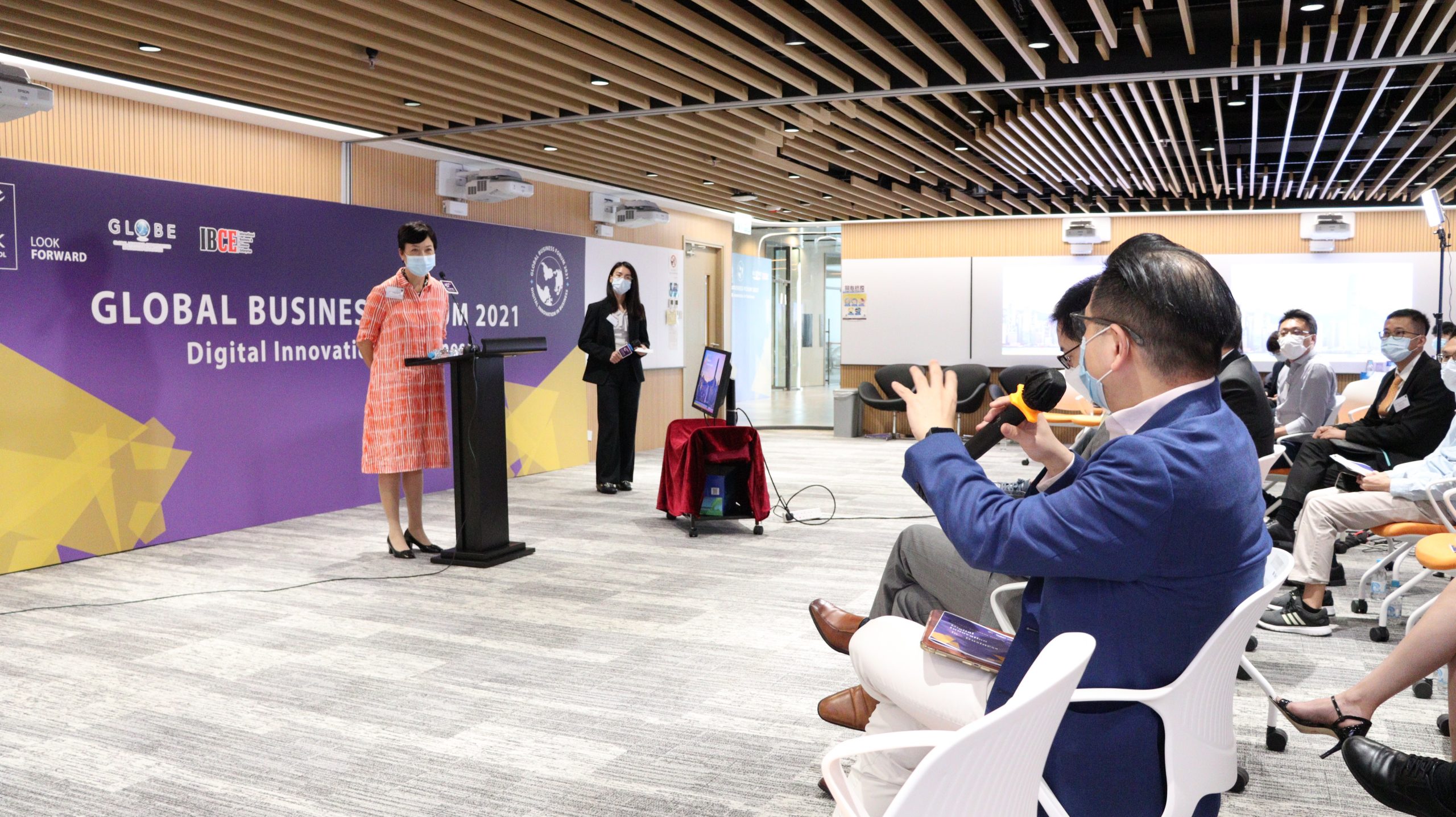 Ms. Selina Chong (Chief Business Officer of WeLab Bank) shared her thoughts and insights with the audience during her keynote speech.  
To delve deeper into the "Digital Innovation in Business" theme, we invited four high calibre panel-speakers to discuss the topic — "Artificial Intelligence (AI): the Futuristic Way to Run a Business?". They were Mr. Andy Ann (Co-Founder & CEO of YAS Digital), Mr. Ben Chan (Head of Talent Development of Sun Hung Kai Properties Limited), Mr. Bryan Chik (Vice President of Global Emerging Markets Equities, Fundamental Equity Group of BlackRock), and Mr. Ken Shih (Head of Sales and Marketing of AQUMON).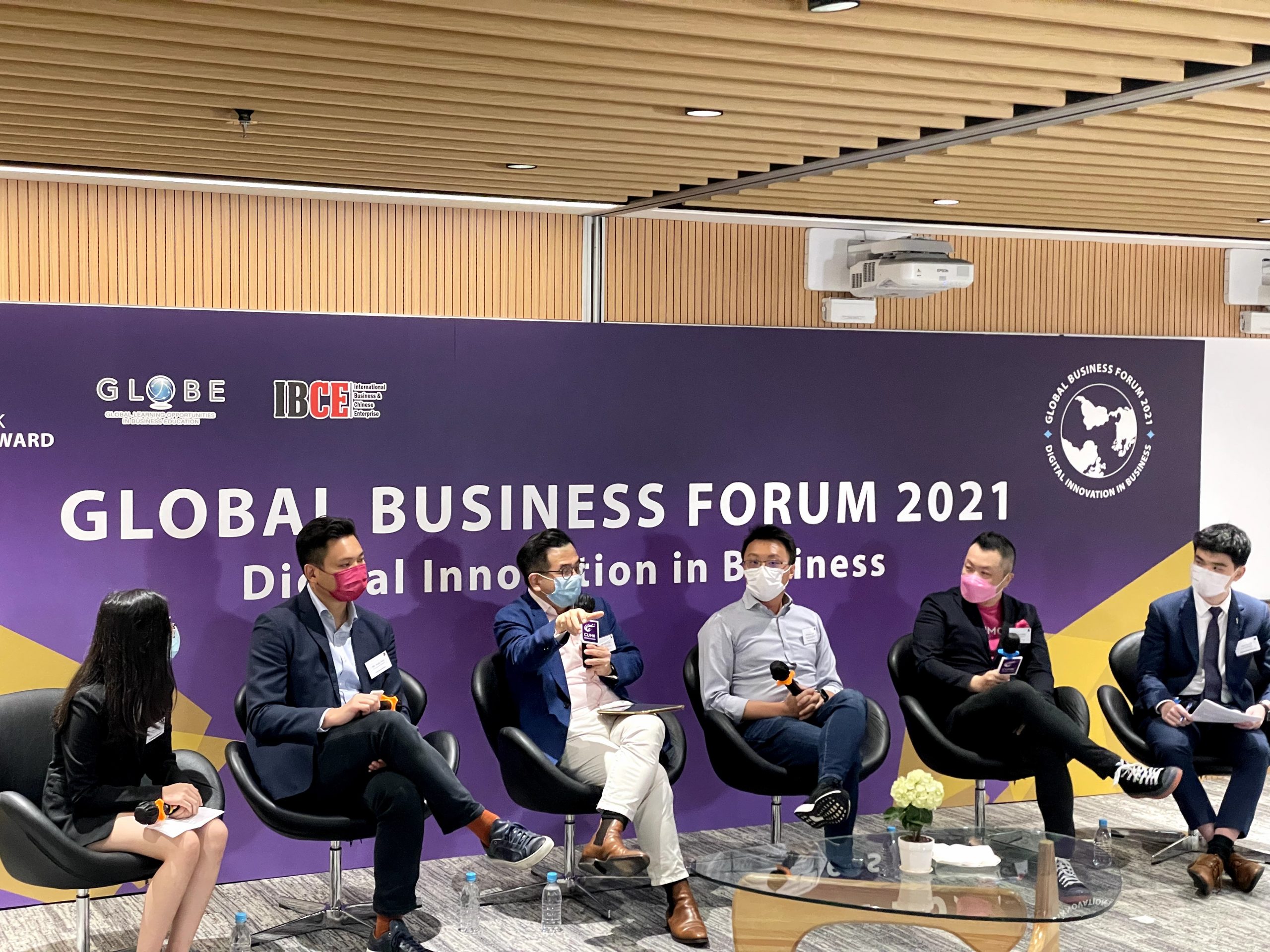 The panellists discussed the impact on businesses with the application of A.I. and data driven development.
Panellists agreed that while AI has made many positive impacts in business, such as understanding customer needs and error prevention, AI still has its limitations and cannot complete innovative tasks. The speakers also shared their optimistic view on AI technology and its application in the business world, especially on the ability to increase productivity through liberating humans to focus on complex tasks that technology is incapable of solving.
Thanks to the support of our guests, advisors and the effort of our organising committee, GBS Batch 17 and IBCE Batch 12 students, our Global Business Forum has been highly successful. Audiences gained insight into how technological innovation could shape the future of business.