GBS Team Celebrates Victory in Central European Case Competition 2021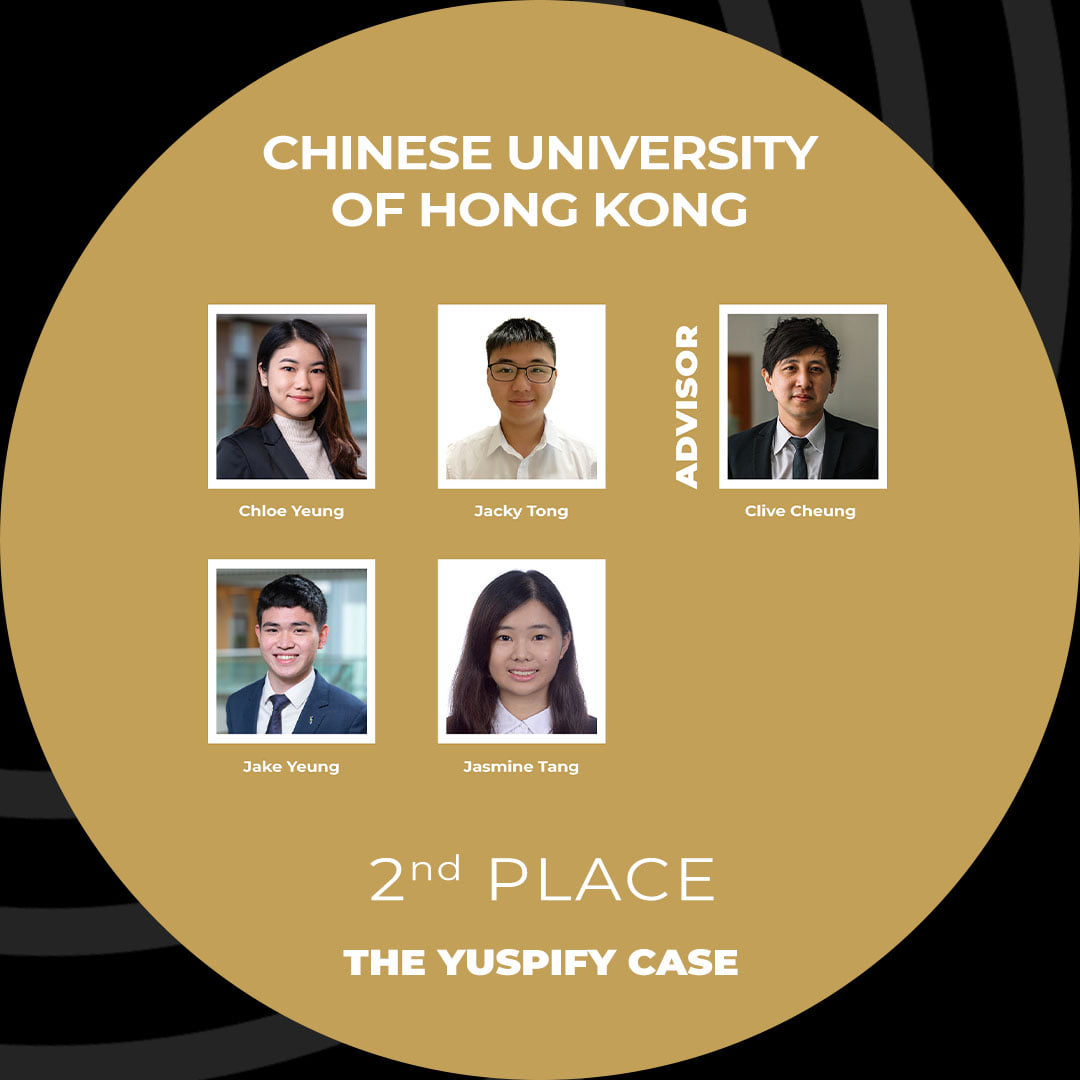 The GBS student team brought home an impressive win in the 6-hour Yuspify case from Central European Case Competition 2021.
A team of Global Business Studies students earned an impressive second place in the Central European Case Competition (CECC) 2021. Chloe Yeung (year 2), Jasmine Tang (year 2), Jacky Tong (year 2), and Jake Yeung (year 1) stood out from other top business schools teams and brought home the winning title.
Renowned for being one of the most competitive international case circuits, the CECC 2021 brought together top undergraduate students from leading universities. Organised by Budapest Corvinus Egyetem and Case Solves, the CECC 2021 consist of two independent cases: the 6-hour Yuspify case and the MVM Group 24-hour case.
The Yuspify 6-hour case presented a business problem from Gravity R&D company, where participating teams had to develop a marketing strategy and pricing model for the company's new SME product. While the MVM Group 24-hour case demanded teams develop a long-term sustainable strategy on fulfilling MVM's mission to provide affordable and clean energy to its customers.
The 6-hour case was intensive and truly put the team's ability to the test. Nevertheless, the drive and passion of the winning team showed in their recommendation impressed the panel of expert judges to be named second-place winners. The experience also offered students authentic exposure to the fast-paced and dynamic business world.
For the CUHK team, the competition was more than proving themselves but an invaluable learning opportunity. Chloe Yeung said, "Competing in the CECC was a challenging yet very rewarding experience. I was given the precious opportunity to explore solutions in diverse business contexts from the growing start-up Yuspify to the energy giant MVM Group, from SME customers to state-owned enterprises, and from marketing strategies to IPO and financial models."
Time restriction placed on the team made the competition harder than ever. "It was one of the most challenging case competitions ever – the scope of the MVM Group case was simply overwhelming," explained Jasmine Tang. "We were frustrated at first as we were required to tackle expansion, M&A, digitalisation and IPO issues all in 24 hours! It was a huge challenge for us, but with our teamwork and determination, we eventually managed to devise some practical solutions."
The team also believed preparation and hard work were critical to their success. "With prior experience in two other virtual case competitions, I have honed my case cracking and presentation skills, and developed better synergies with my teammates," said Chloe. "Bringing home the second place not only proved that our hard work paid off, but also encouraged me to continue challenging myself and strive for improvements in the future."
Jasmine agreed. "Although we did not win any awards in the 24-hour case, we were still overjoyed to come second in the 6-hour case. It was a great recognition of our hard work, and it motivated me to challenge myself further. I am looking forward to participating in other case competitions in the future!"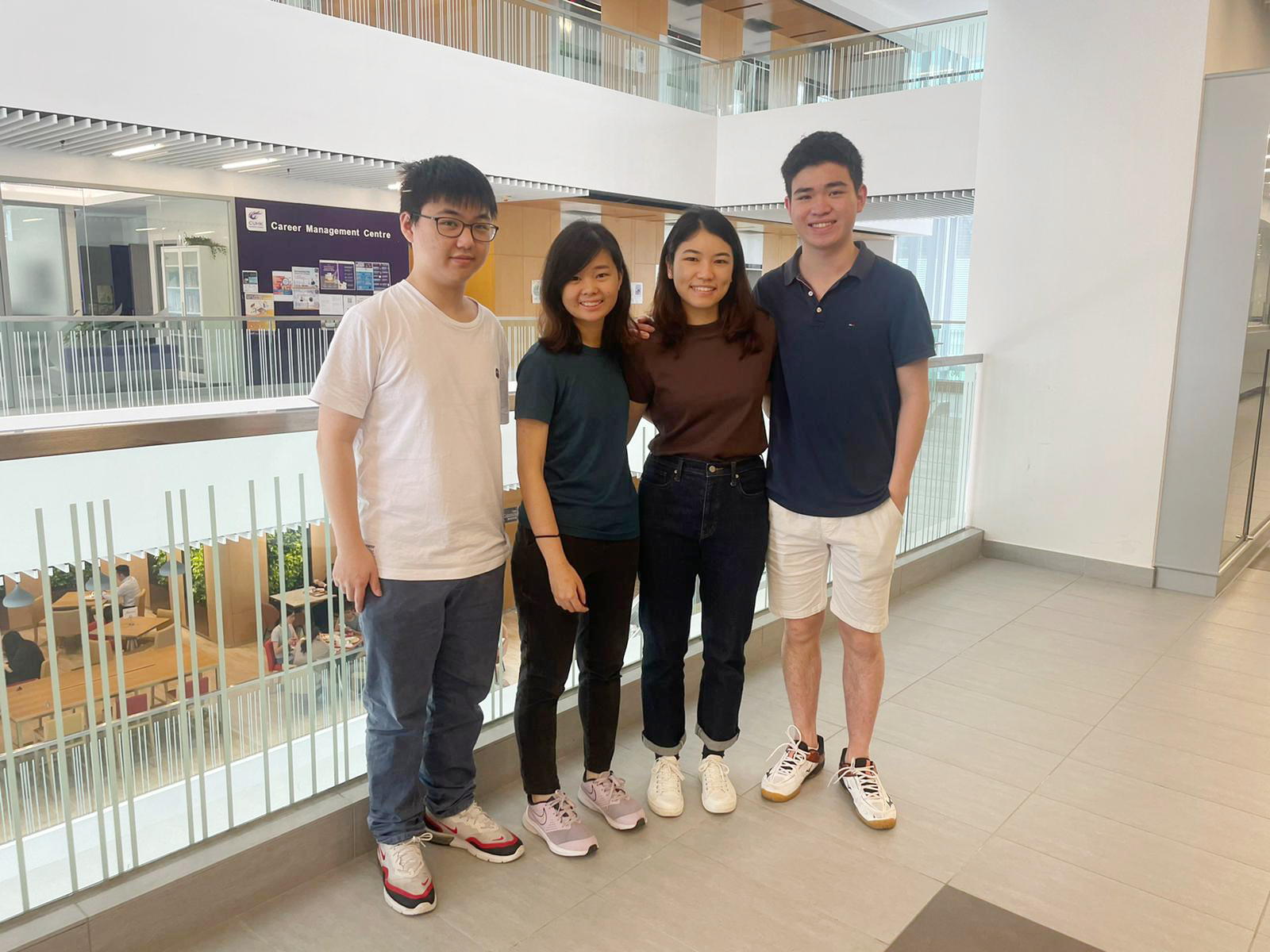 The team celebrates their victory (from left to right): Jacky Tong, Jasmine Tang, Chloe Yeung, and Jake Yeung.