Digital Marketing Mini Lecture Shines Light on the Disruption and Transformation of Strategic Marketing
Prof. Wong illustrated the fundamental mechanics behind marketing campaigns.
The CUHK Regional Virtual Fair was successfully held on 28 November 2020. Live admission talks, programme consultation, online chat sessions, were held by various faculties, to showcase prospective students a complete study experience at the University.
The CUHK Business School held an interactive mini-lecture on "Digital Marketing", by Prof. Andy Wong (Associate Dean, Undergraduate Studies), attracting hundreds of secondary students from Indonesia, Myanmar, Thailand, Vietnam, Hong Kong and Mainland China.
Drawing on his experience in the marketing industry, Prof. Wong focused on the concept "behavioural targeting", where companies personalise marketing campaigns for customers based on their digital footprint. He further elaborated on how current events had dramatically shaped marketing trends, with companies evolving beyond traditional advertising and branding to focus more on building a great digital user experience, to engage new customers and retain loyalty with existing ones.
Watch the "Digital Marketing" mini-lecture: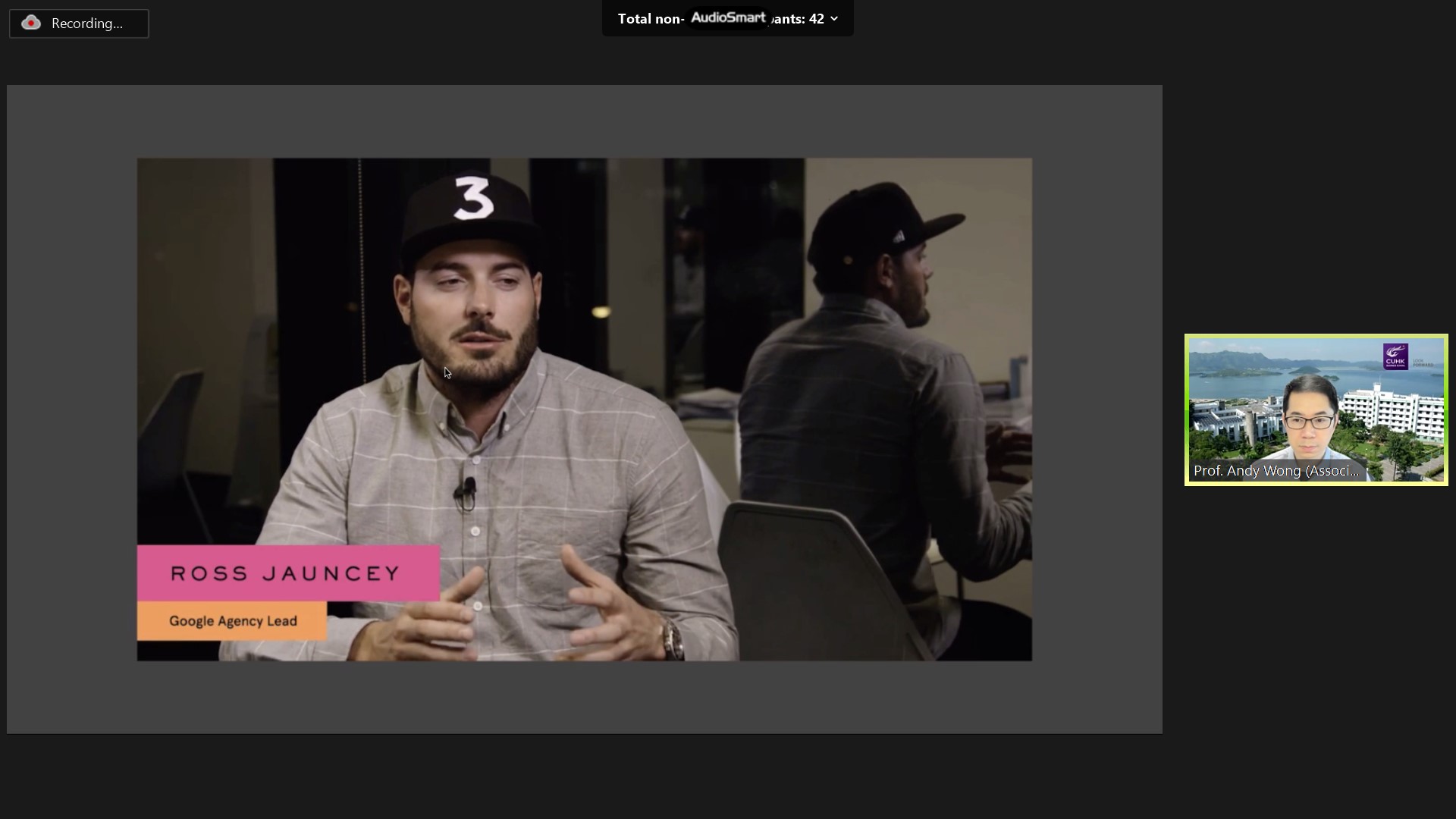 Prof. Wong explained the intelligent designs behind the six-second decision-making online marketing campaign and why it was successful.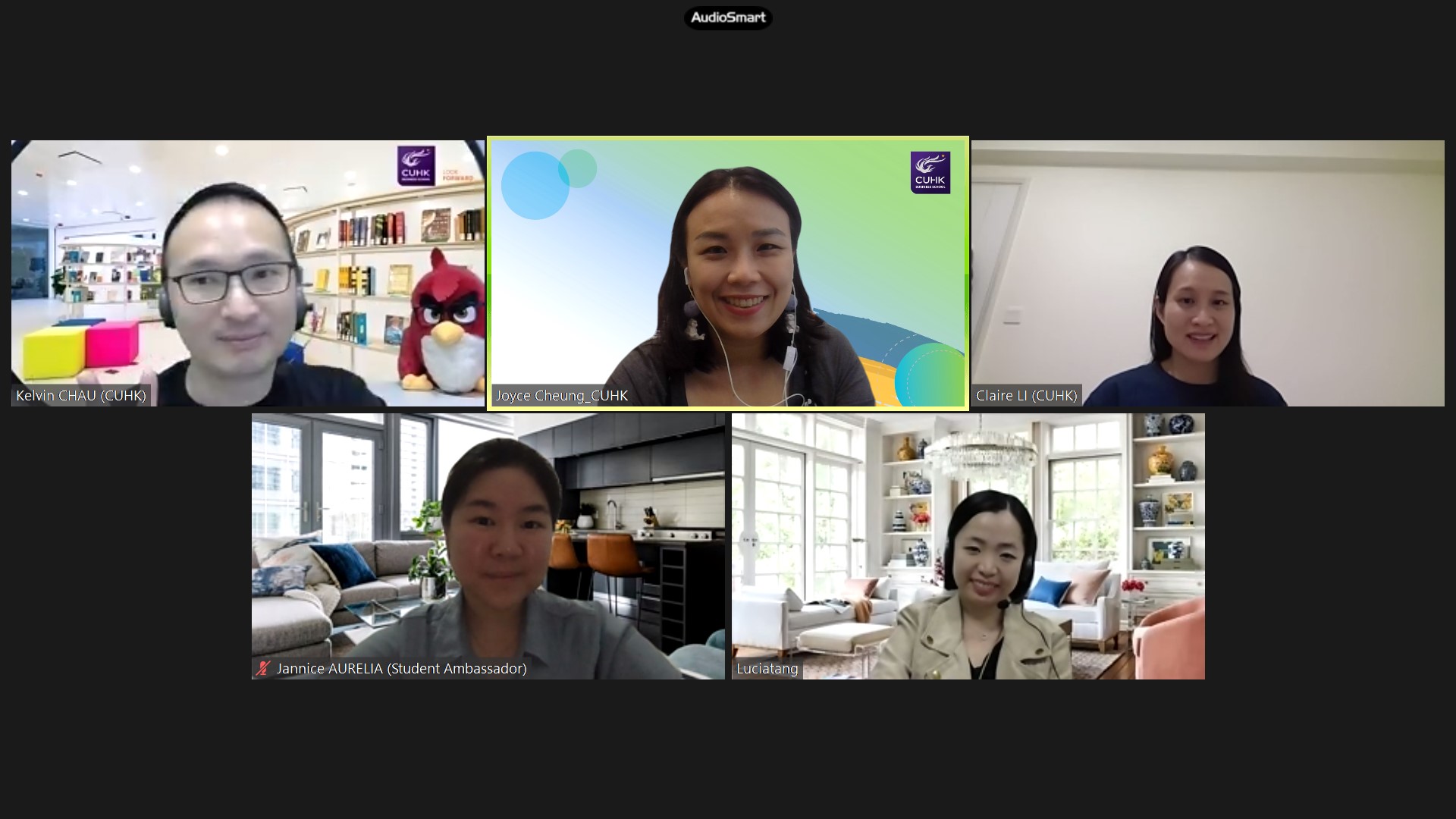 The mini-lecture also included an interactive session between the online audience and CUHK Business School Undergraduate Office staff and student representatives.