Business Students Triumph in VCOC Case Competition 
as Top Winners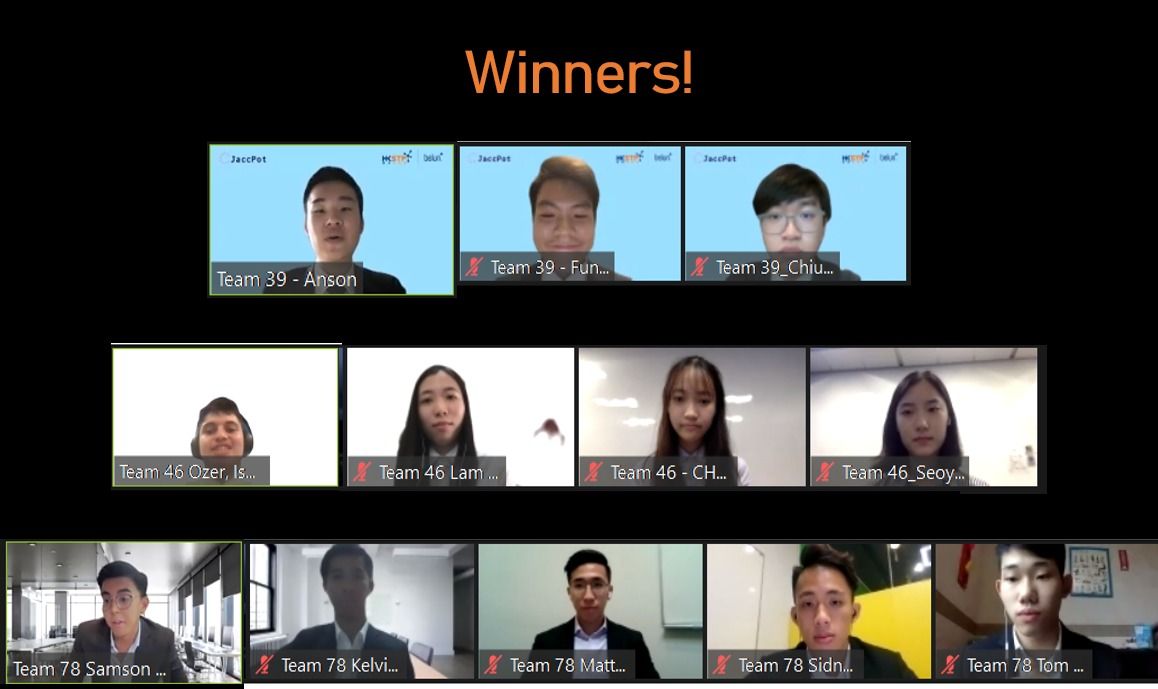 On 21 November, Justin Fung (Integrated BBA, Year 2) and Tsang Chiu Yin (International Business and Chinese Enterprise, Year 2) were announced as one of the top three winning teams in the Venture Capital On Campus (VCOC) Case Competition 2020. The winners were selected amongst 300 students from eight leading local universities after rounds of rigorous selection, and a virtual presentation to the panel of expert judges.
Facing fierce competitions, each student team were tasked with a real-world business case, which required them to undertake the role of an investment analyst and execute the venture capital investment process.
The VCOC Case Competition was the first-ever venture capital case competition in Hong Kong, co-hosted by the Hong Kong Federation of Business Students (HKFBS) and HKSTP Ventures. Aiming to inspire and nurture the next generation of venture capitalists, the competition also constituted a training boot camp, with experts and professionals from various financial industries guiding students on the indispensable skills and knowledge to work as a venture capitalist.
As one of the winning teams, Justin and Chiu Yin were rewarded with an internship opportunity at HKSTP Investment.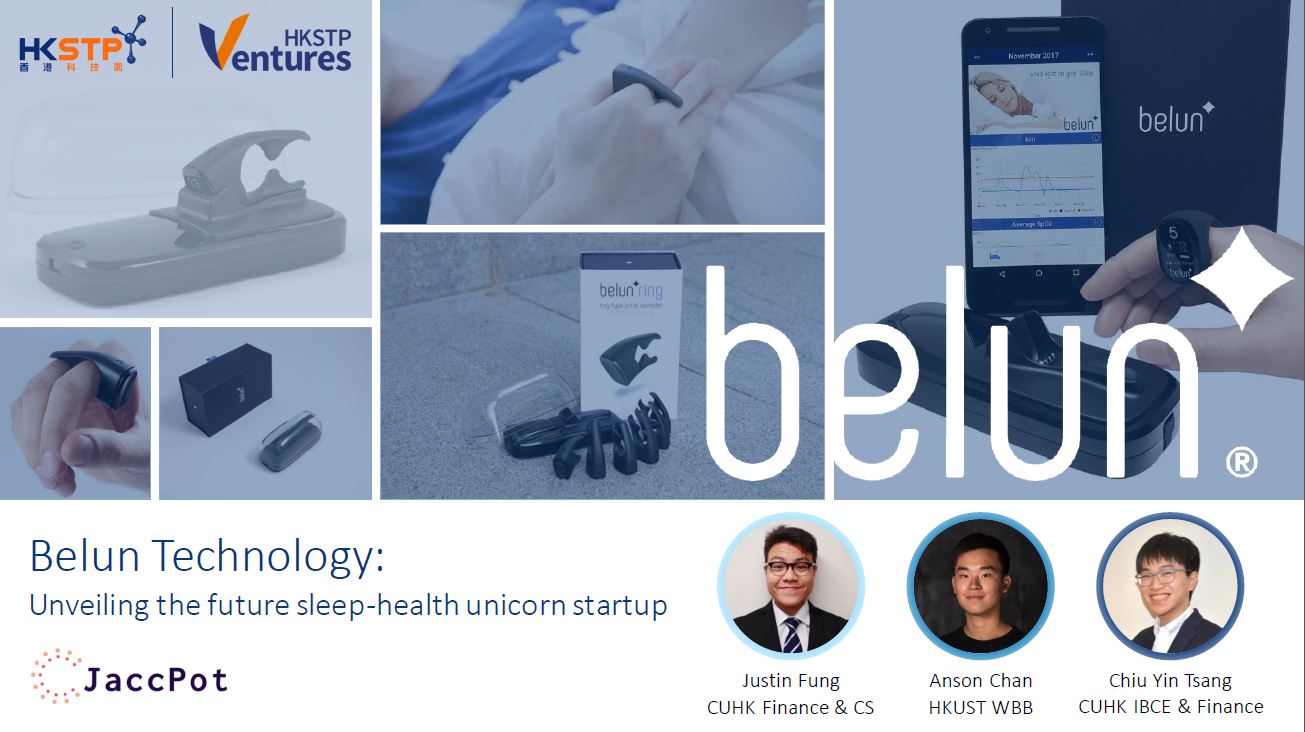 The CUHK student team's presentation in the VCOC Case Competition 2020.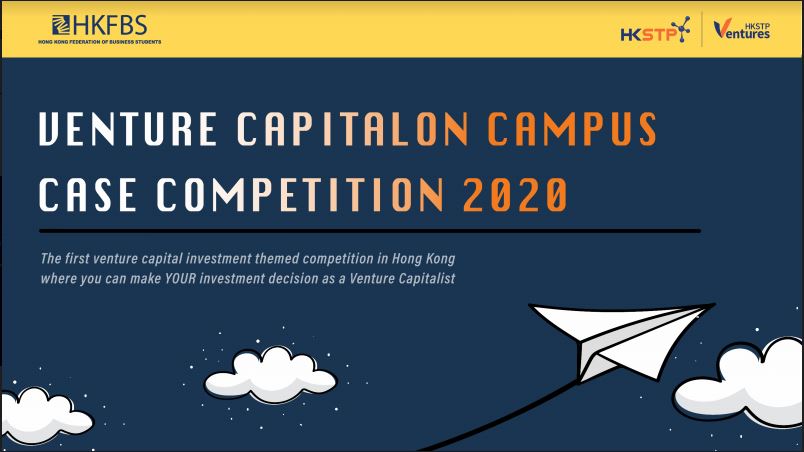 The promotional poster for the VCOC Case Competition 2020.
Interview with Justin Fung and Tsang Chiu Yin
Undergraduate Office (UGO)
Justin & Chiu Yin (J&CY)

UGO: How did you hear about the VCOC Case Competition?
J&CY: Our team came across the VCOC competition from the HKSTP Ventures LinkedIn page. Since we have never partaken in a VC-themed competition before, we were excited to expand our horizons.
UGO: Have you ever competed in a case competition before this? How did you use that experience to form your strategy?
J&CY: We have participated in case competitions before, such as the Academic Cup hosted by the CUHK Business School. We are glad to have competed beforehand, the experience has indeed prepared us for the competition.
UGO: What was your first impression when you received the case?
J&CY: The case required us to present an investment proposal to the investment committee, which focused on a real-life scenario and provided practical experience on case cracking, including conducting due diligence sessions with the start-up founders. Luckily, HKSTP Ventures arranged a training boot camp, which helped us fathom how experienced investment analysts prepared and drafted proposals.
UGO: What were the biggest takeaways you learned about yourself and your skills as a team?
J&CY: The competition challenged us in many ways, from performing an analysis of the company's tech offerings to financial modelling. Through the competition, we enhanced our research and analytical skills, which were helpful to our academics and future case competition.
UGO: How has this experience shaped your overall confidence in your ability to achieve your future goals?
J&CY: The competition experience enabled us to evaluate our strengths and weaknesses in different areas, as well as introducing us to the world of venture capital. The VCOC Case Competition has sparked our interest in exploring different career paths and expanding our horizons. We are excited to see how our future paths unfold as we gain more experience in various industries.
UGO: Would you compete in other case competitions in the future? What are some benefits you would like to share with your fellow students?
J&CY: Certainly! Through case competitions, we developed our skillsets and learned more about various industries. It was undoubtedly a memorable experience to work as a team with good chemistry, you would enjoy every moment from preparing to presenting your case to the judges.
UGO: Thank you, Justin and Chiu Yin, for the insightful interview. We look forward to more good news soon!