CUHK Regional Virtual Fair and Business Mini-Lecture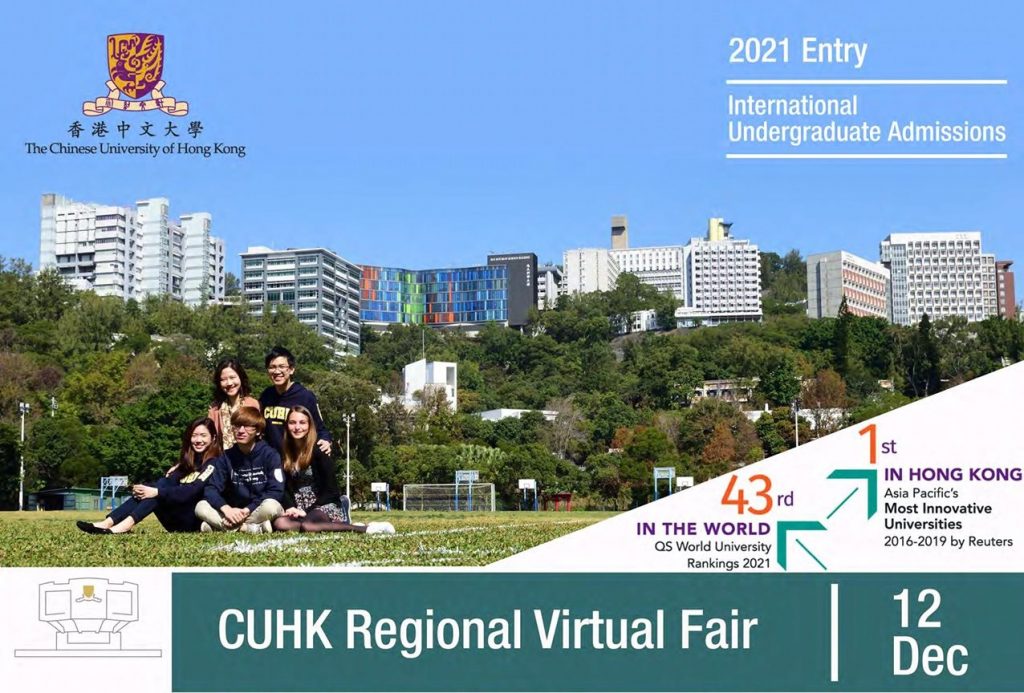 Do you want to explore The CUHK and CUHK Business School? Here's a chance! 
The CUHK Regional Virtual Fair will be held on 12 Dec 2020 (Saturday).  
Register for the Virtual Fair: https://bit.ly/3qBtOo8  
Our School will offer a mini-lecture:  
Topic: Developing Competitive Strategy 
Speaker(s): Dr. John LAI, Assistant Dean (Undergraduate Studies) 
Date: 12 Dec 2020 (Saturday)  
Time(HKT): 11:00am – 11:30 am  
This mini lecture will give you a snapshot of strategy development and most importantly how does it apply to you in developing leadership. 
Join here: https://bit.ly/3mX3gLI
All Are Welcome!