CUHK Team wins the Champion of TIHK Tax Competition 2021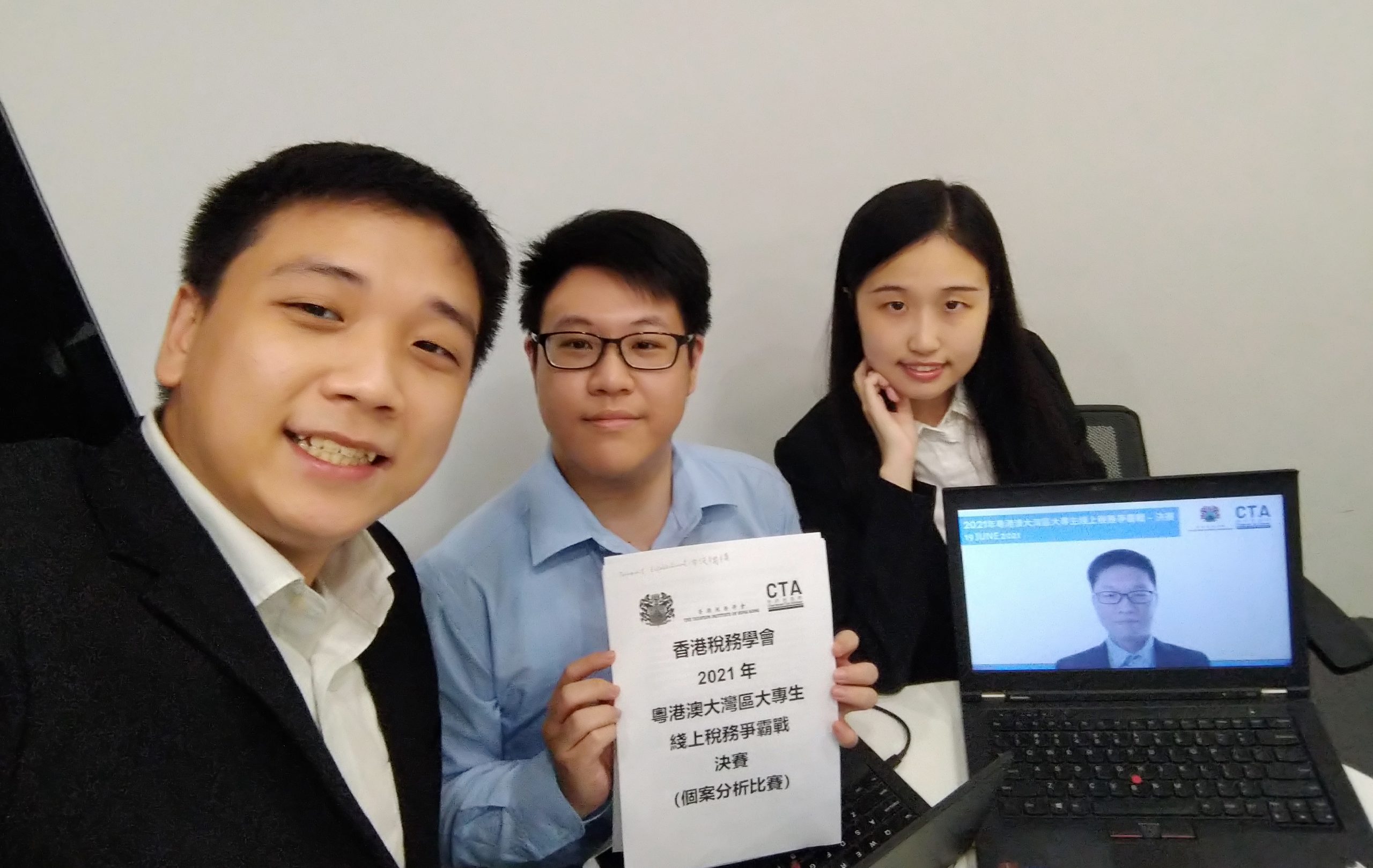 Group photo (from left to right): Wong Ching Kwan, Wang Tongyi, Tse Chun Yu and Zhu Chenxi
Congratulation to 4 of our Professional Accountancy students, who won the Champion of TIHK Tax Competition 2021 on 19 June. The team is comprised of TSE Chun Yu (Professional Accountancy, year 4), WANG Tongyi (Professional Accountancy, year 4), WONG Ching Kwan (Professional Accountancy, year 4) and ZHU Chenxi (Professional Accountancy, year 4) (names arranged in alphabetical order). Despite the busy schedule of students in June, Wang Tongyi was proud that they have conquested the competition with careful time management and excellent multitasking skills.
With the help of our coaching teacher, Dr. YY Butt (School of Accountancy), the team has stood out in 8 universities from the Greater Bay Area (GBA). In the semi-finals, teams were required to present for the topic "The Considerations of Enterprise Taxpayers to Transfer Price in the GBA". Our team have not only entered the finals as the top scorer during the semi-finals, but also achieved success in the contest.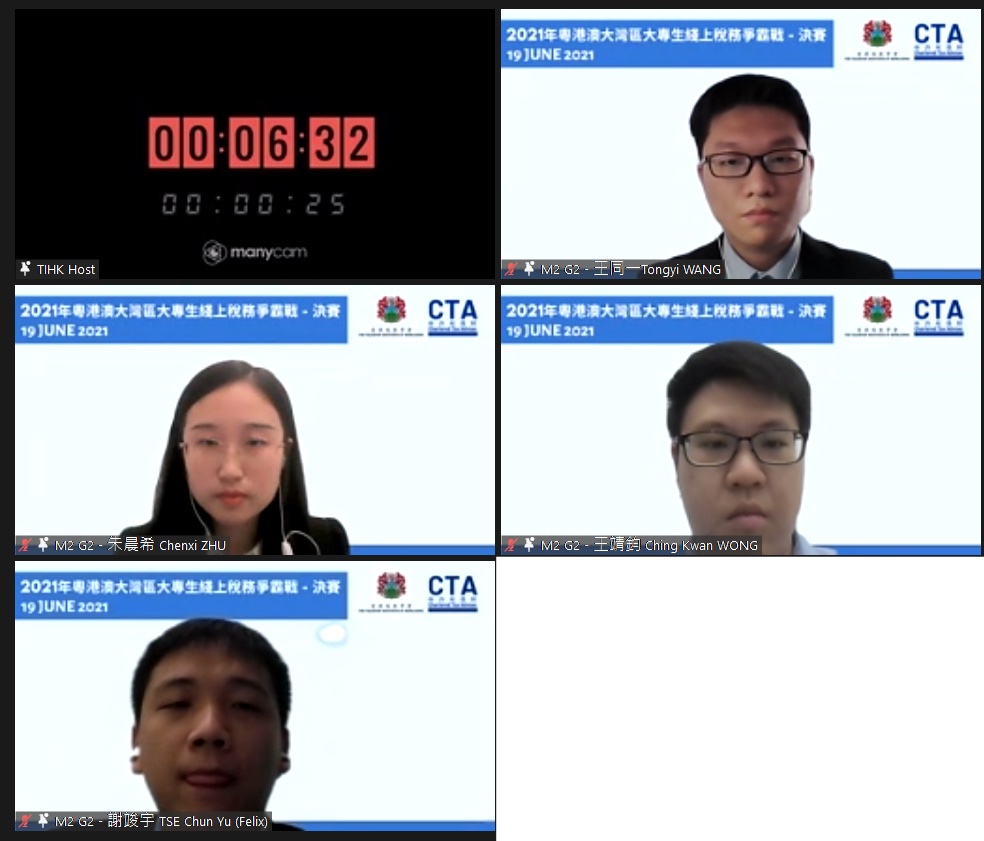 An excellent team gave their presentation (from top left to bottom right): Zhu Chenxi, Tse Chun Yu, Wang Tongyi, and Wong Ching Kwan.
Apart from the prizes and internship quotas, there was a great lesson learning from the competition. For Tse Chun Yu, this competition allows them to apply their knowledge in real life. They have experienced how common and complex the cross border business operations could be. Wong Ching Kwan added, "with research from both the company as well as tax authority's perspective, this enriches our insight regarding transfer pricing". What Zhu Chenxi have gained from the competition is that it polished their understanding of tax compliance risks arising from related-party transactions.
Students are also thankful to their coaching teacher (Dr. YY Butt) for his time, patience and guidance, as well as TIAN Yuan Melissa, a MACC alumna, for sharing her practical experience in transfer pricing in the GBA. Dr. YY Butt reckoned, "The comprehension of tax rules and the underlying accounting methods to arrive at the tax consequences is important in its own rights. Indeed, tax profoundly affects companies' profit margins and constitutes a secured guide for possible expansion plans. Our students disentangled the given complicated tax cases, and deployed remarkable tax accounting strategies during the competition, which were highly rated by the panels of judges."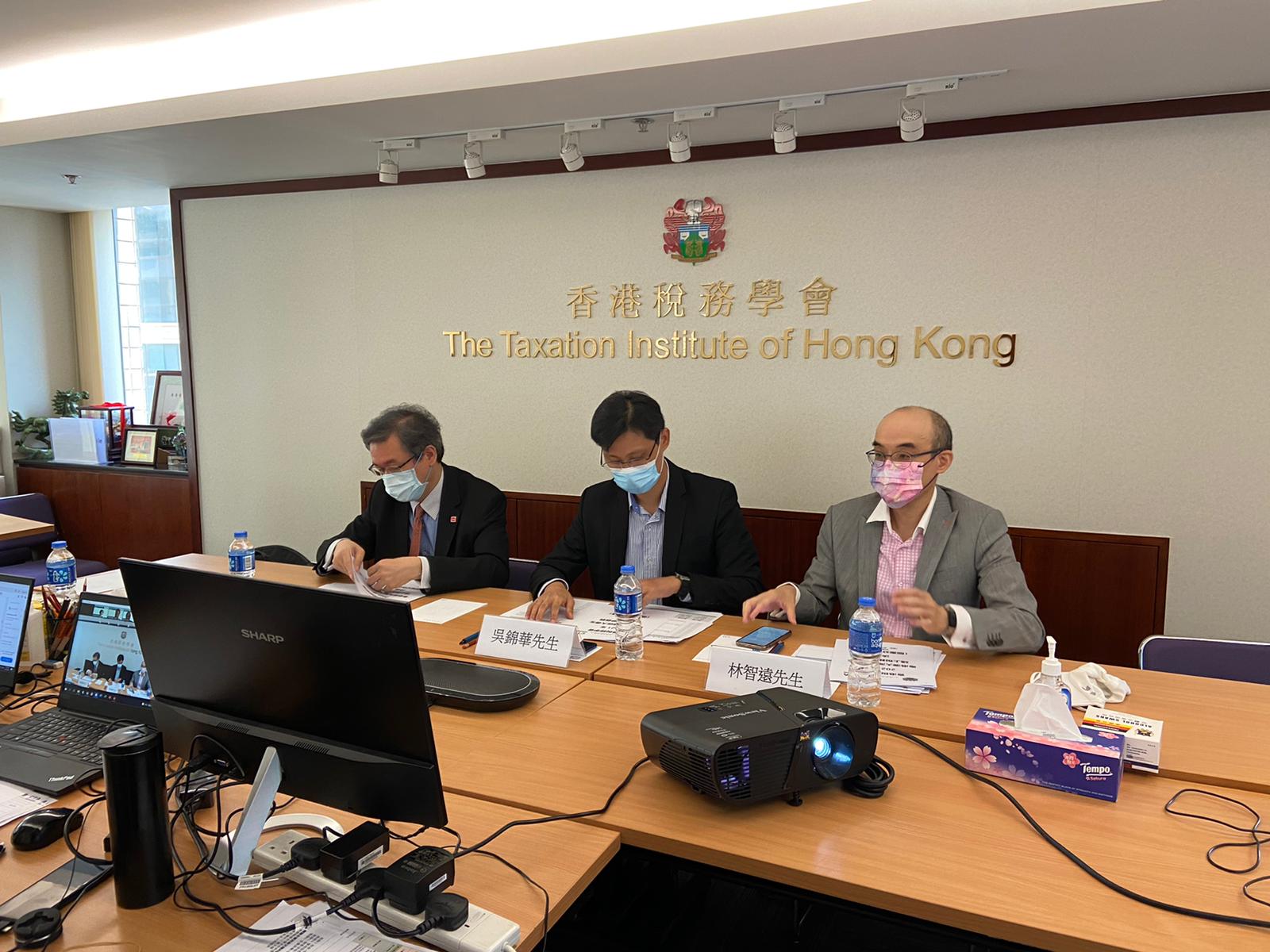 TIHK Tax Competition judges explained their opinion about students' presentation.