Where Education meets Technology – Knowledge Co-Sharing Platform Founded by CUHK students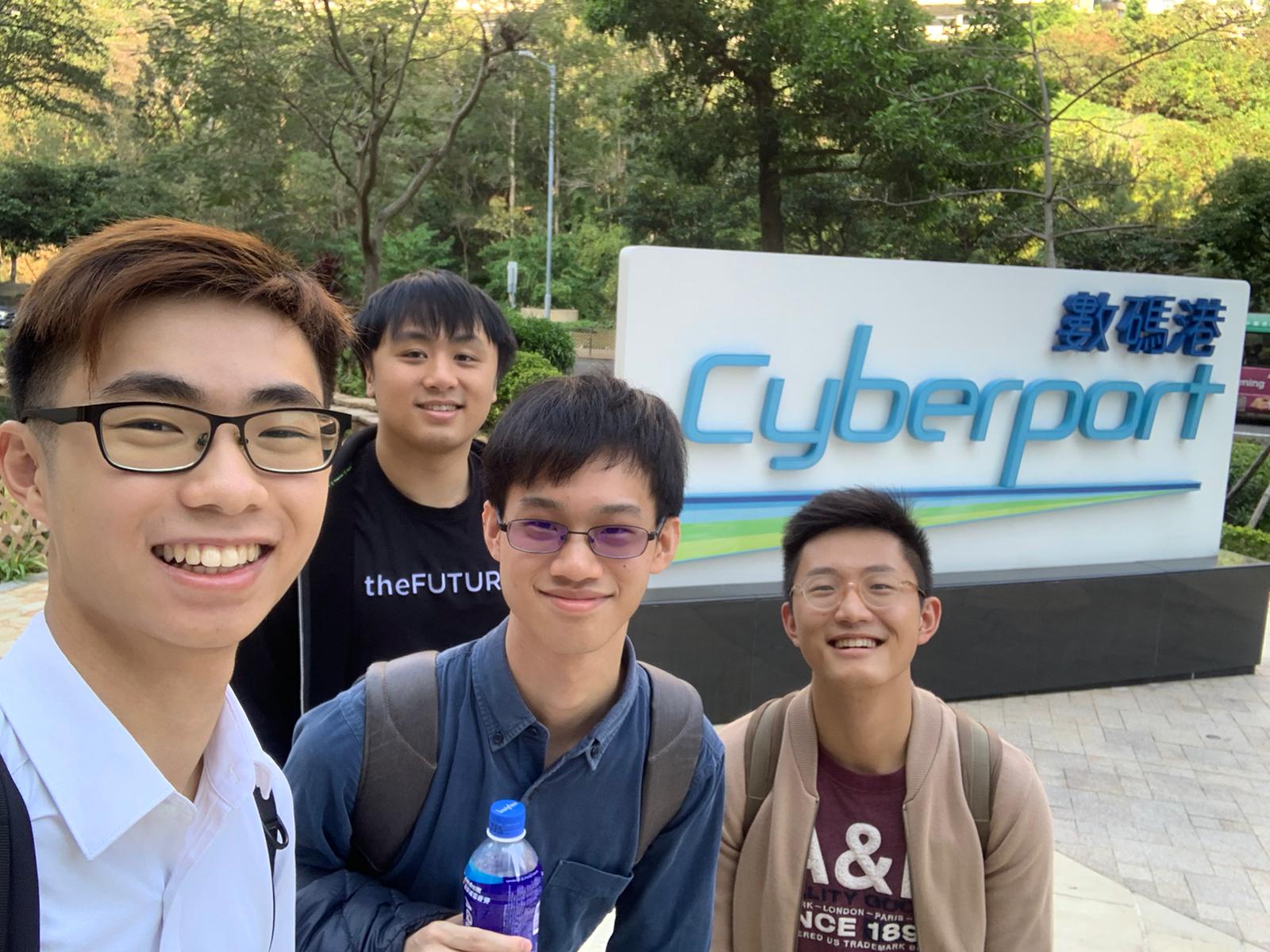 Co-founders of Flowsophic from left to right: Wong Man Yeung, Ivan (Global Business Studies, Year 3); Hung Wai Man, Raymond (Computer Science, Class of 2020), Lo Chun Yip, Jason (Global Business Studies, Year 3) and Xu Hanming (Architectural Studies, Year 3).
Flowsophic is an EdTech startup co-founded by four CUHK Undergraduate students – Ivan Wong (Global Business Studies, Year 3), Jason Lo (Global Business Studies, Year 3), Ming Xu (Architectural Studies, Year 3) and Raymond Hung (Computer Science, Class of 2020). The name Flowsophic, combining the words "Flow" and "Philosophic", expresses the shared belief of the 4 co-founders: Knowledge should flow freely instead of being confined by any system or individual. Hence, after realizing the students' need of practical study resources and helpful information related to public exams, the four students created the study resources co-sharing platform Flowsophic.
By providing comprehensive study notes carefully chosen by the team, Flowsophic has gained popularity among Hong Kong students and eventually the team expanded their business to a resourceful mobile application – Flowclass. Featuring a chat room that enables students to contact educators directly, the application aims to replace the redundant role of a middleman in the private education sector. Besides, students could gain access to free blog posts that cover study tips, exam skills, honest reviews on tech products that enhance productivity, etc. The two platforms with an extensive network of 70 tutorial centers and 22,000 users encourage both education providers and students in creating a co-sharing community, which resonates with the team's shared belief that knowledge should flow freely.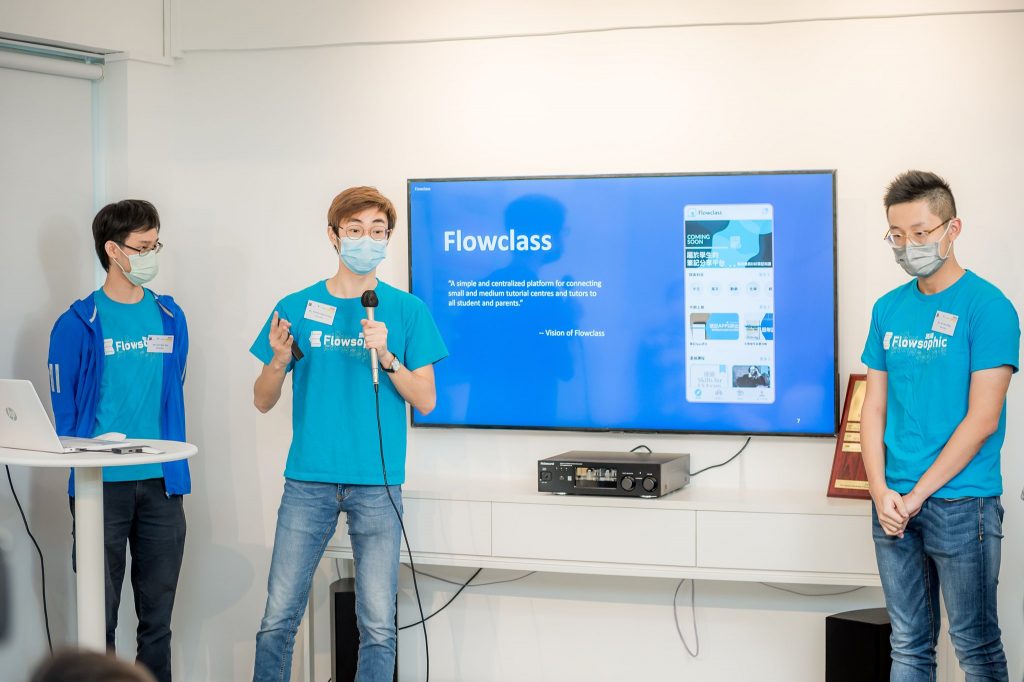 The team pitching their project ideas to the panels on VCCE Pitch Day co-organized by CUHK Center of Entrepreneurship and PI Centre.
The team also believes that it is of utmost importance to communicate with customers. Not only does the team constantly seek inspiration from potential customers, but both of their platforms are gradually developed in response to customers' needs. Flowclass, for example, is inspired by students who need personalized learning experience and tutors who desperately need better marketing tools. The team therefore highly encourages students who are planning to develop their own start-ups to reach out and talk to their potential customers, as they would become your loyal customers once your product is launched.
Undoubtedly, there's always hiccups in starting one's own business. Heavily reliant on funding and cash awards from competitions, flooded by heavy workload from school, feeling unmotivated by the stagnant growth of the business… the team has nearly faced the predicament of putting an end to their business. Nevertheless, through better time management, wise budget control, and most importantly, perseverance, the team was able to make through the most difficult times and sustain their business financially. With their current success, the team aims to expand their business to the interest class sector in the foreseeable future. It is beyond question that the key to success for any startup founders is to never give up and reach for the sky.