Second Dialogue Session with Women Chief Executives (18 March 2021)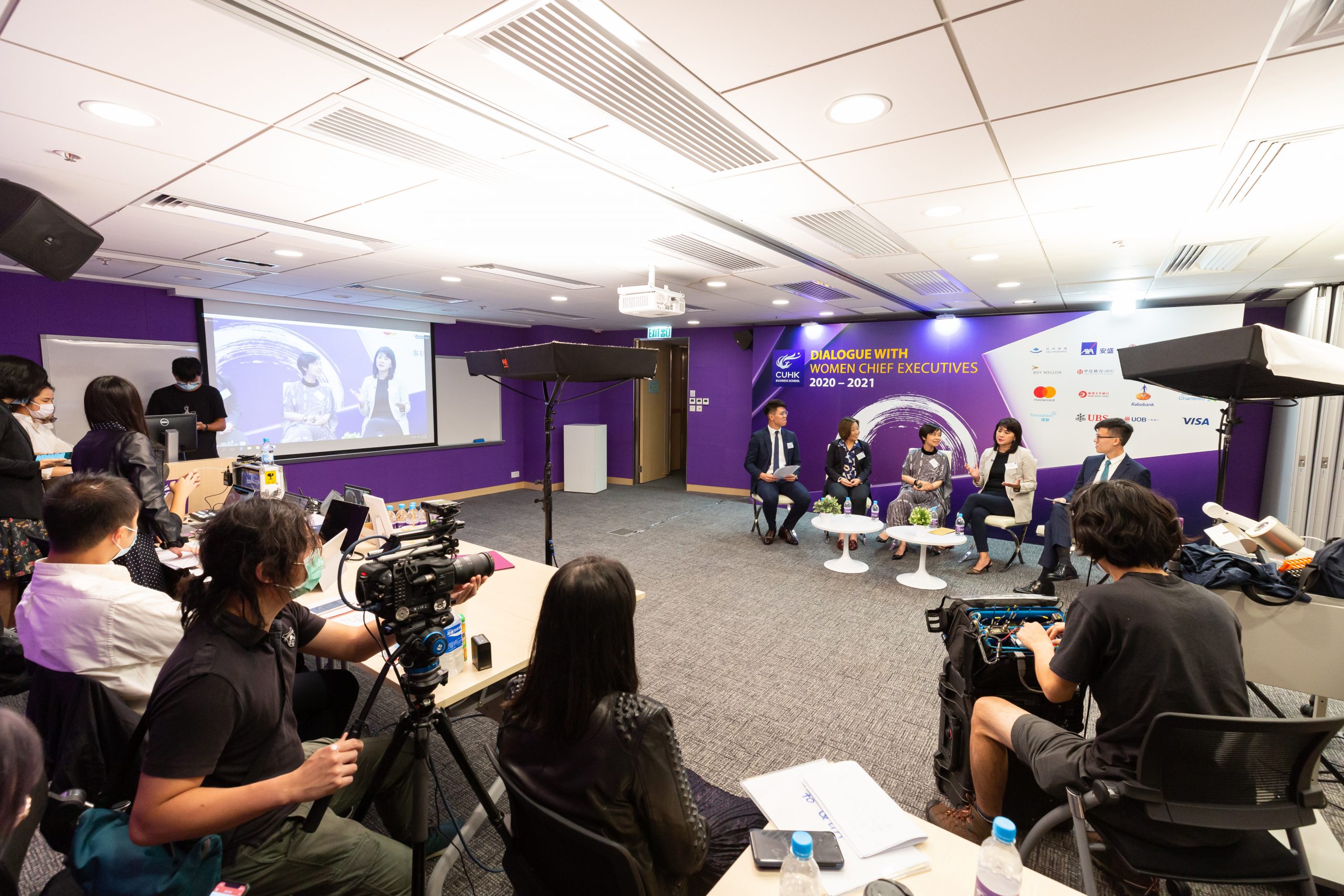 The CUHK Business School is in collaboration with the Women CEOs alliance in the academic year 2020-21 for a series of activities targeting secondary school students. Throughout the dialogues, participating students benefit from personal and professional development through panel discussion, sharing and learning from the senior female executives' expertise, experience, and knowledge in today's competitive and dynamic environment.
Each dialogue event features a panel of female CEOs with discussion topics including gender roles, negotiation and competition, habits, risk preference and exercise.
Second Dialogue Session with Women Chief Executives
Date: 18 March 2021 (Thu)
Time: 5 pm – 6 pm
Format: Zoom*
Language: English
Deadline for Registration: 16 March 2021 by 5 pm (HKT)
Sign up now: http://bit.ly/3rd5sRy
* Details for joining the session will be released to registrants in due course by e-mail.
About WCE:
The Women Chief Executives are an alliance of female senior executives in the financial industry to empower the next generation by promoting equal opportunity and motivating women to seek advancement at the workplace. Since the programme's launch in 2018, more than 1,100 secondary school students, teachers and principals, as well as female chief executives and professionals from various financial institutions, have participated in the dialogue series. 
For more information: http://bit.ly/2H3na82
Dialogue with Women Chief Executives (8 October 2020) – Teaser Video