From National to International: Business Students Discover the Secrets behind Prague's Most Successful Brands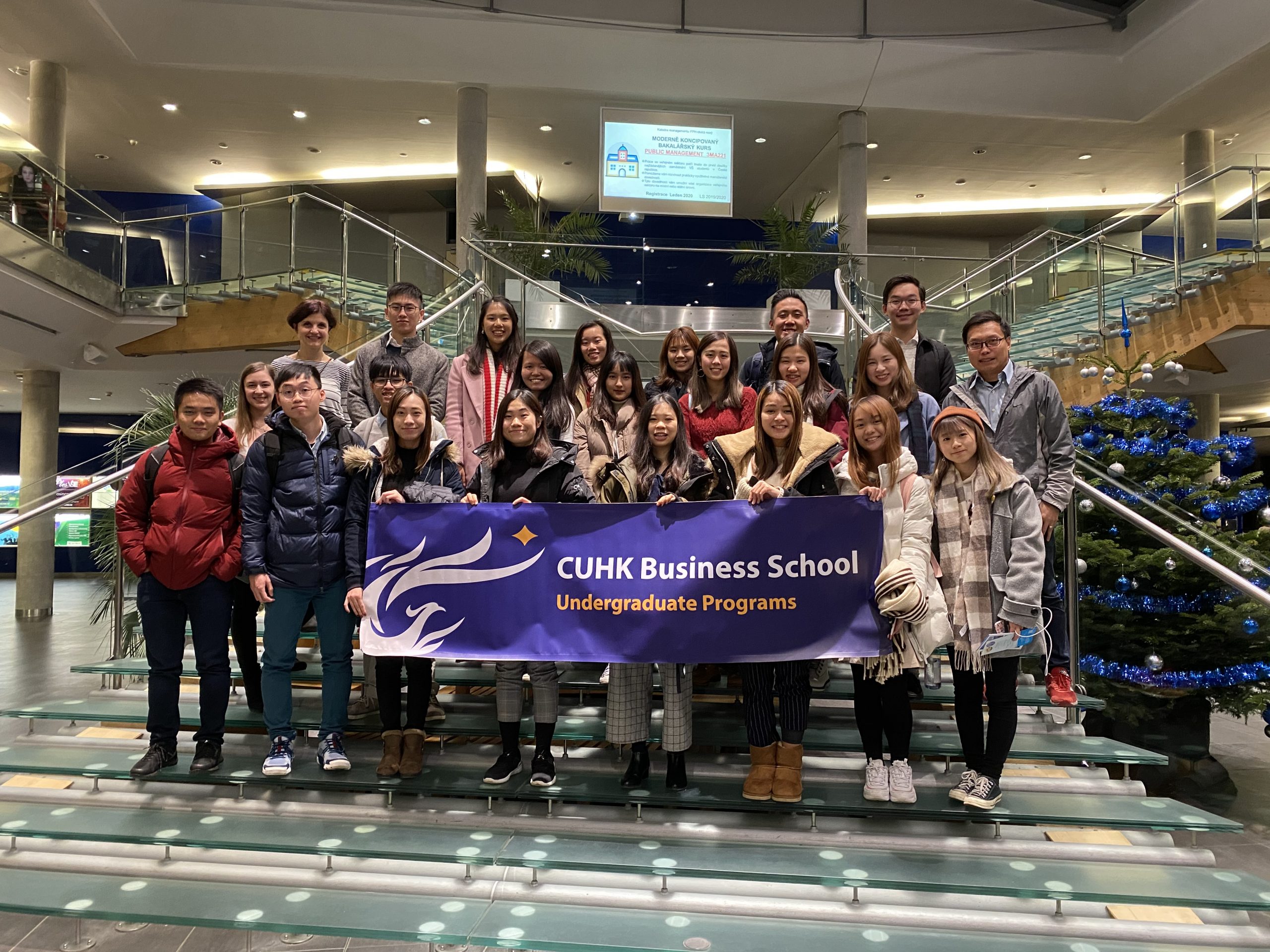 A group of 20 business students enjoyed an eight-day study tour to Prague from 16 to 23 December, 2019. Organised by the Undergraduate Office and led by Dr Fred Ku (Assistant Dean, Undergraduate Studies), students explored the business opportunities in the Czech Republic, and gain practical insights of the country's business and management styles, challenges and issues through company visits and cultural exploration.
First arriving at LASVIT, students were introduced to the company's history on how it grew into a global leader in custom lighting design, followed by a showcase of various designs whose craftsmanship was explained and fully appreciated. The students then enjoyed a guided tour on the production floor at SKODA Auto, and learned how the company successfully transformed from state-owned to a global player in car manufacturing. Finally, at Pilsner Urquell, students revelled in a beer-tasting tour around the factory, and discovered how the brand build its competitive positioning strategy based on the product's unique characteristic.
The students also visited the University of Economics, Prague, and attended a lecture on the country's growth plans and policies, followed by a networking session with the local student representatives.
After the visits, students toured around the city and had a glimpse of the historical heritage and artistic legacy of the country. The trip was an invaluable experience for the students, as they learned to appreciate cultural differences, and how to unite people towards a common goal.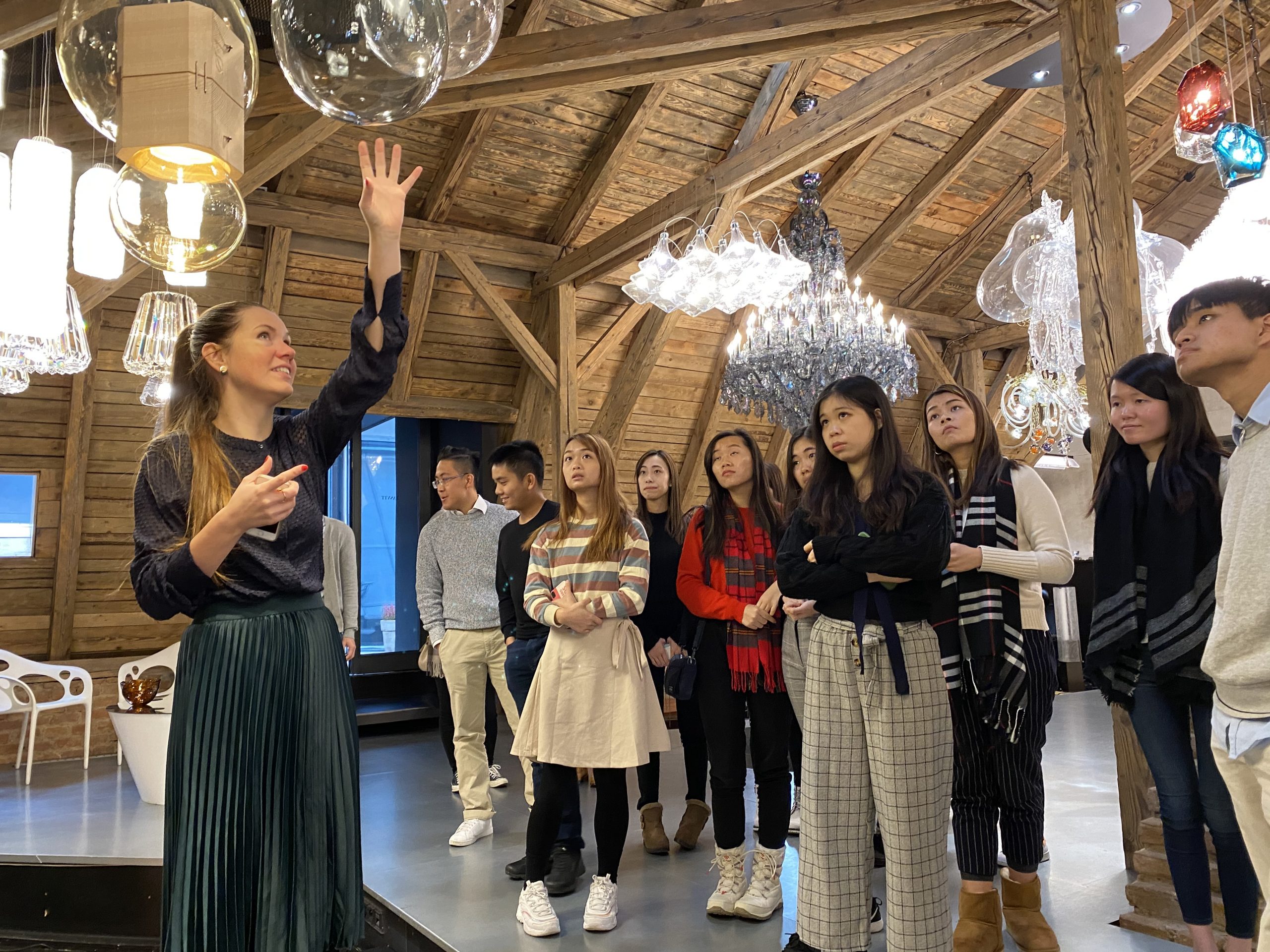 Executive officer at LASVIT explained to students how each lighting design is unique and handcrafted to fit customers' requirements.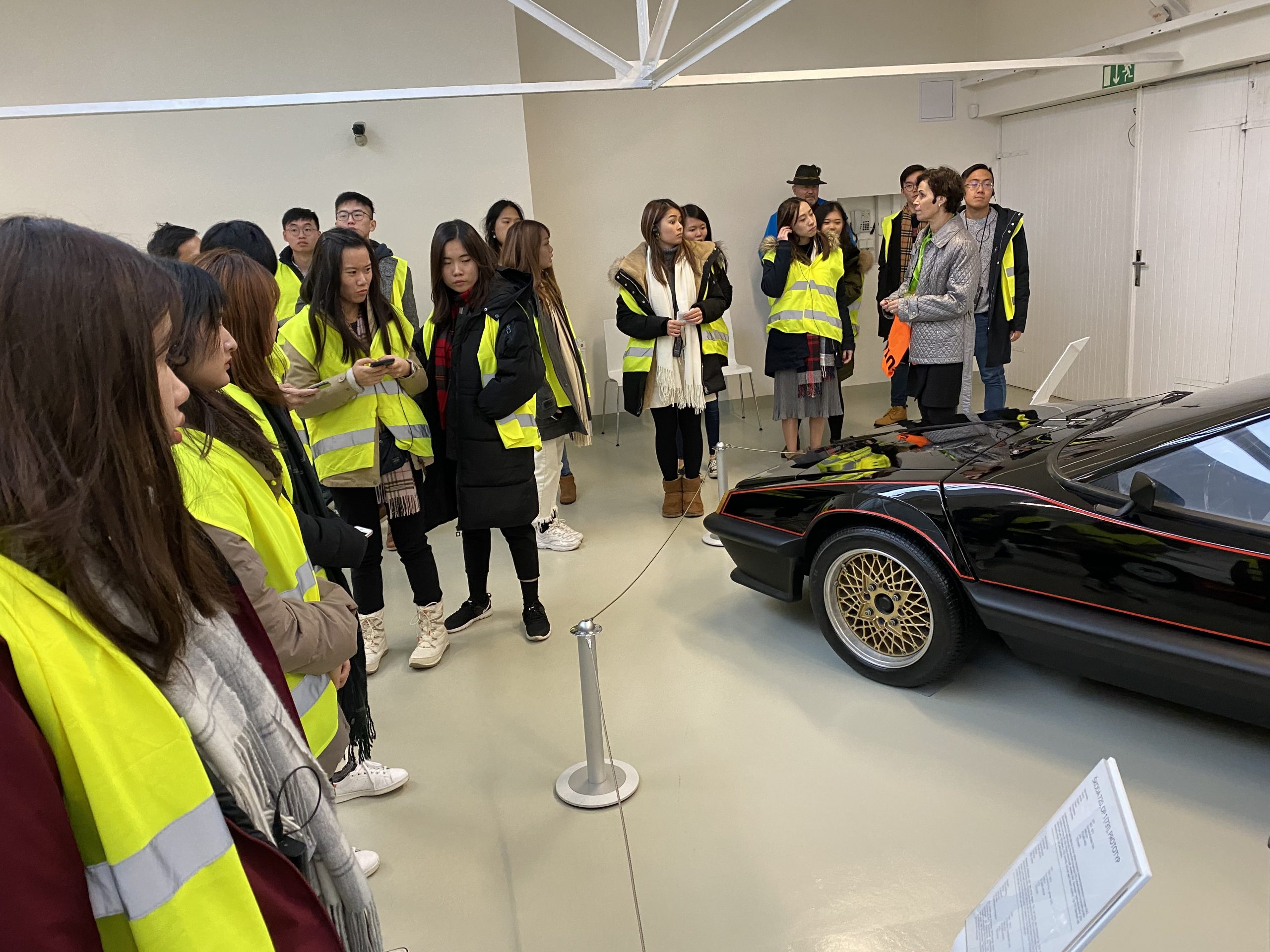 Factory floor visit at SKODA auto: Company executive explained how the SKODA car designs changed throughout the company's history, and the technologies used in car manufacturing.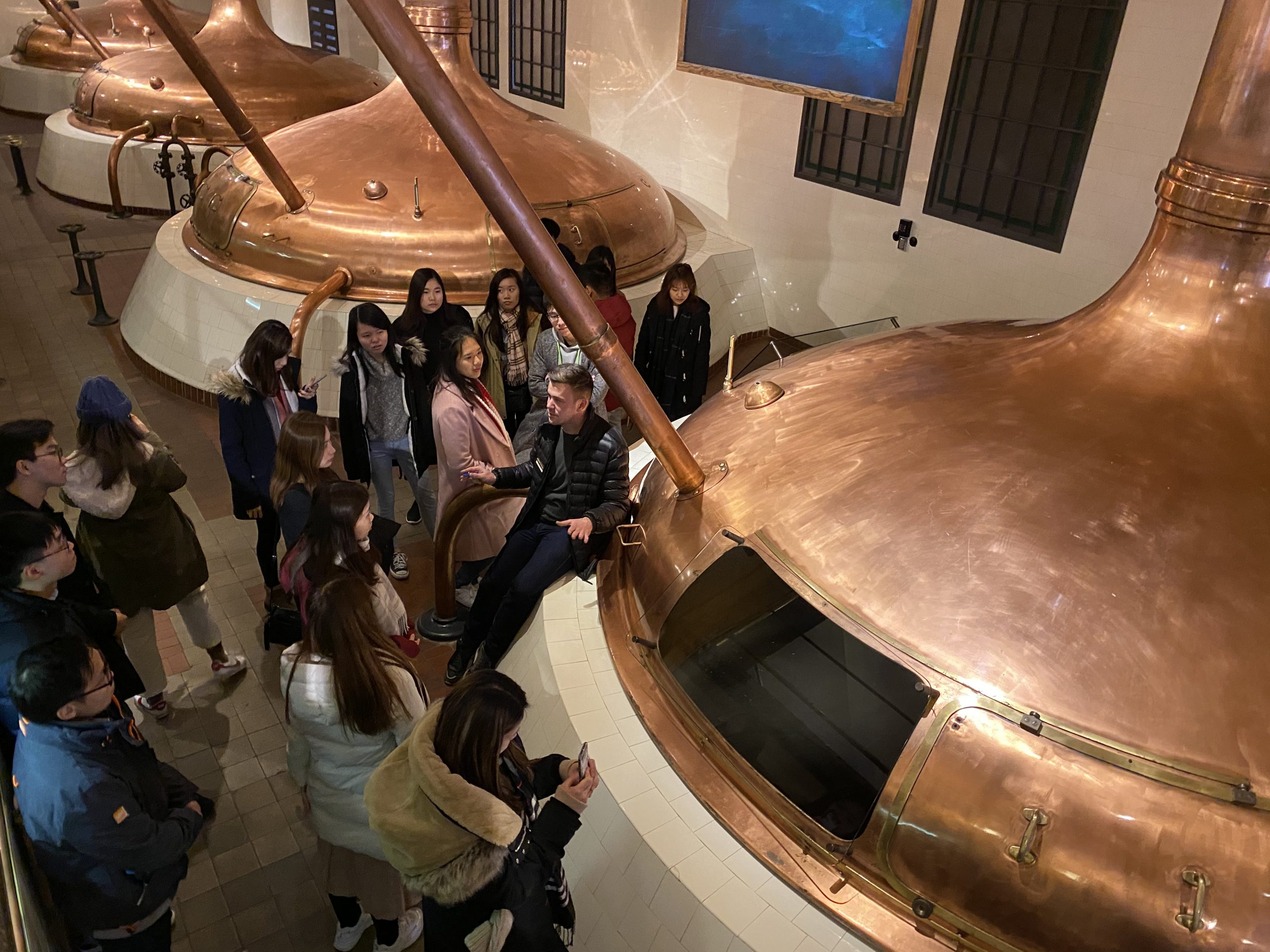 Students visiting the Pilsner Urquell brewery and learned how the company produced the unique tasting pilsner beer, by blending traditional beer brewing techniques and modern technology.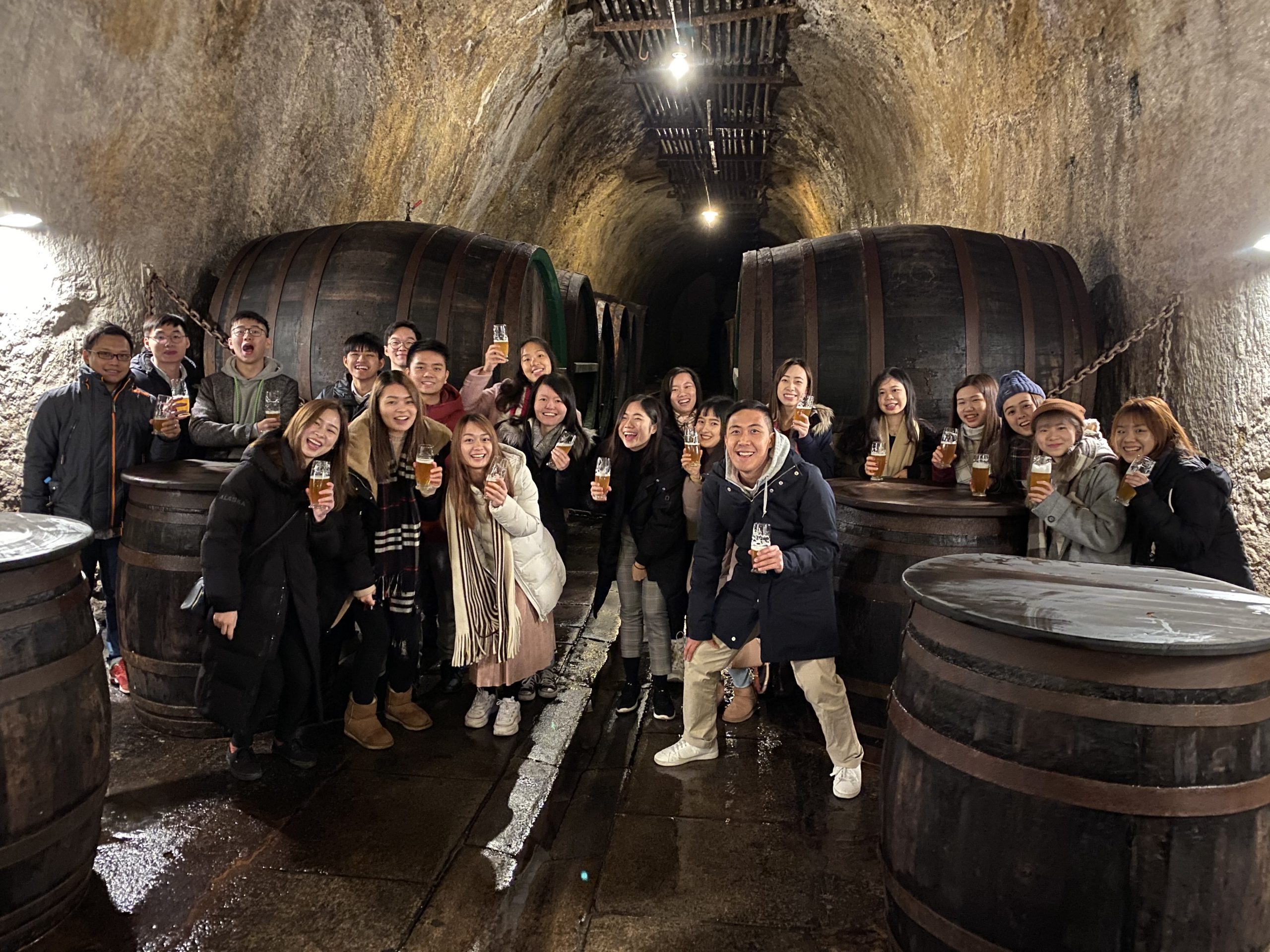 Cheers! – Students enjoying beer tasting at Pilsner Urquell.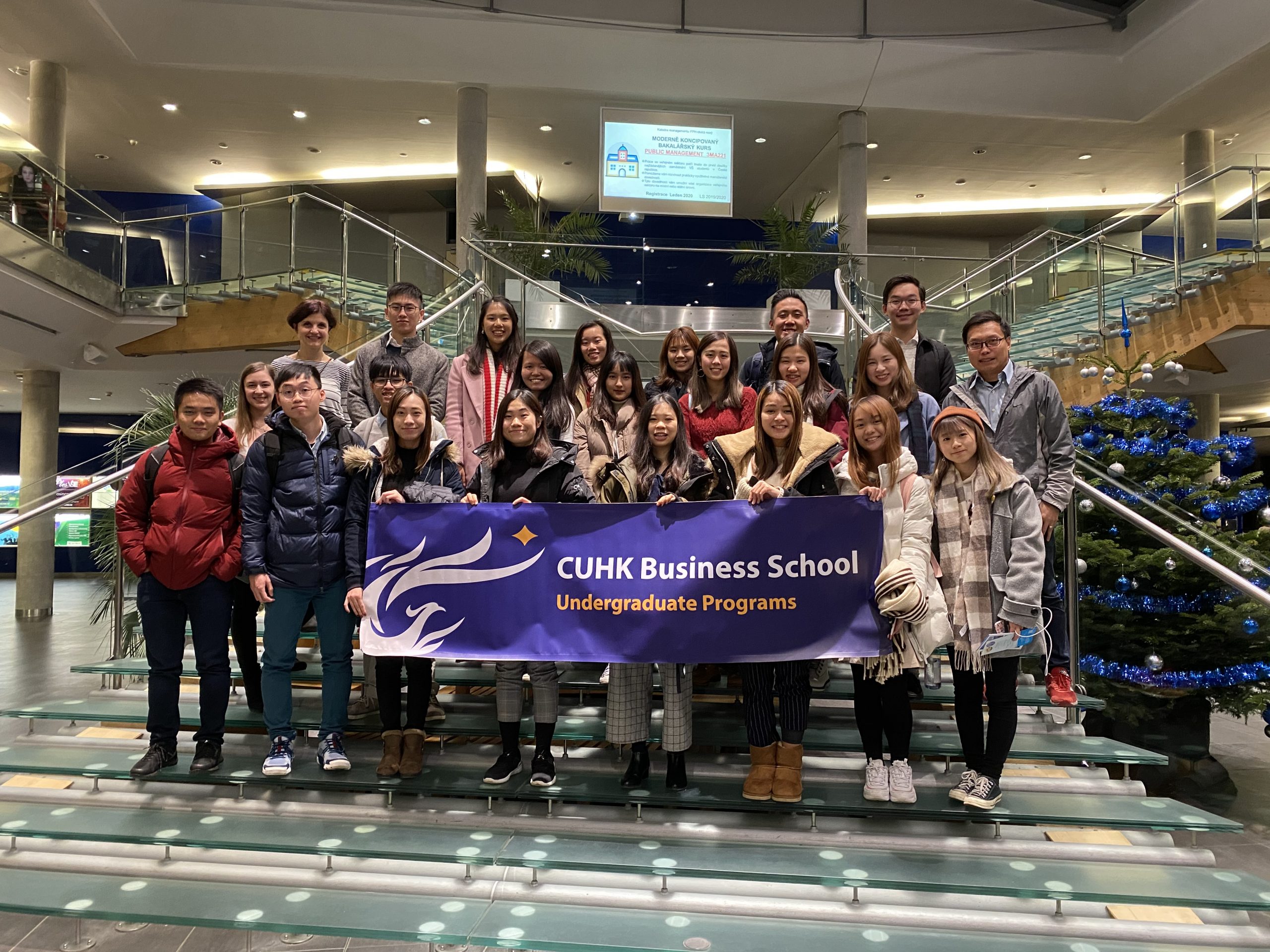 Group photo with Dr Fred Ku (Assistant Dean, Undergraduate Studies) (first one from the right, second row) at the University of Economics, Prague.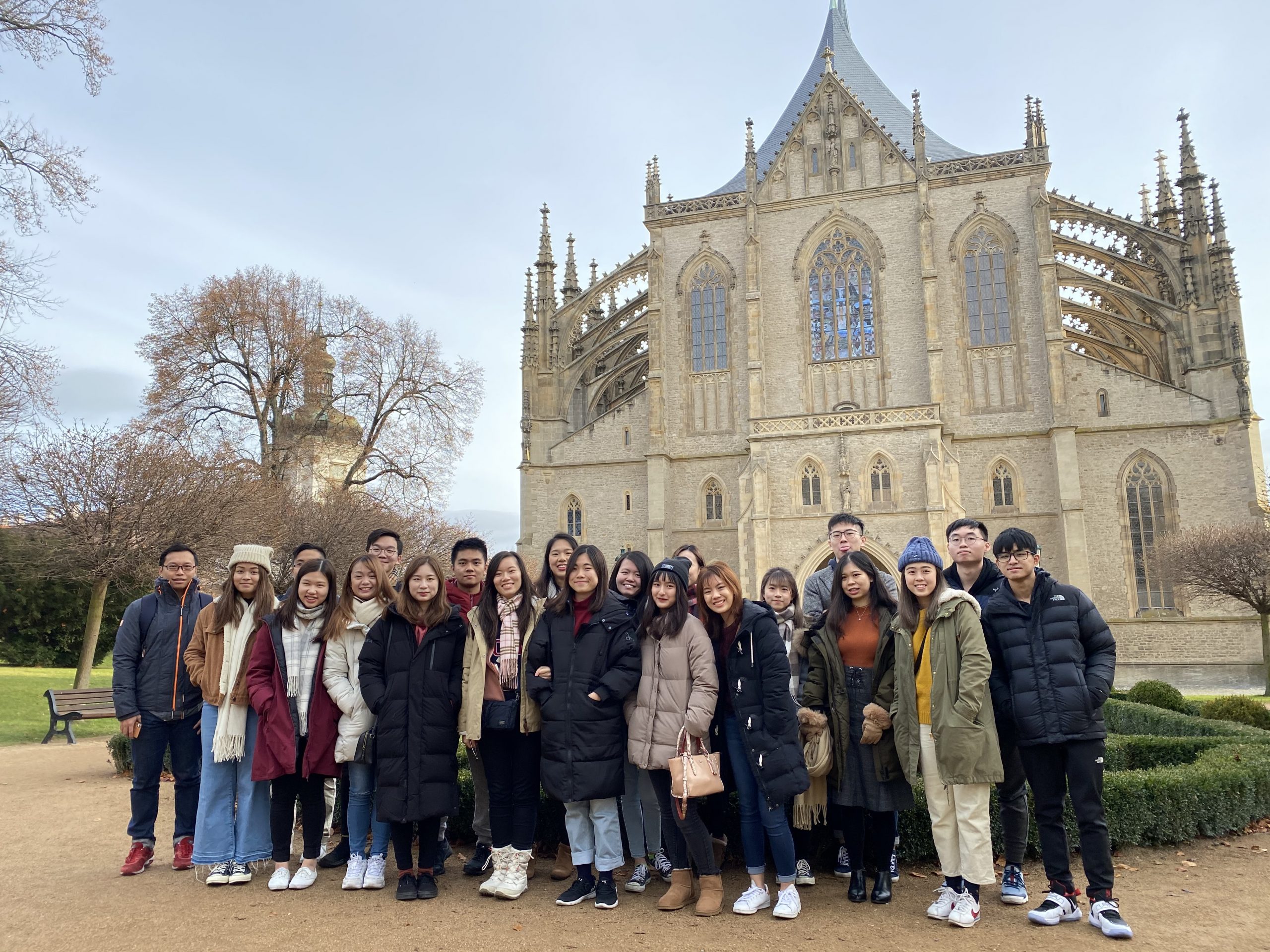 Students also enjoyed visiting famous landmarks in Prague, such as Karlovy Vary, old town, Charles Bridge, Prague Castle, Pizen, Kutna Hora, and learn to appreciate the country's historical heritage.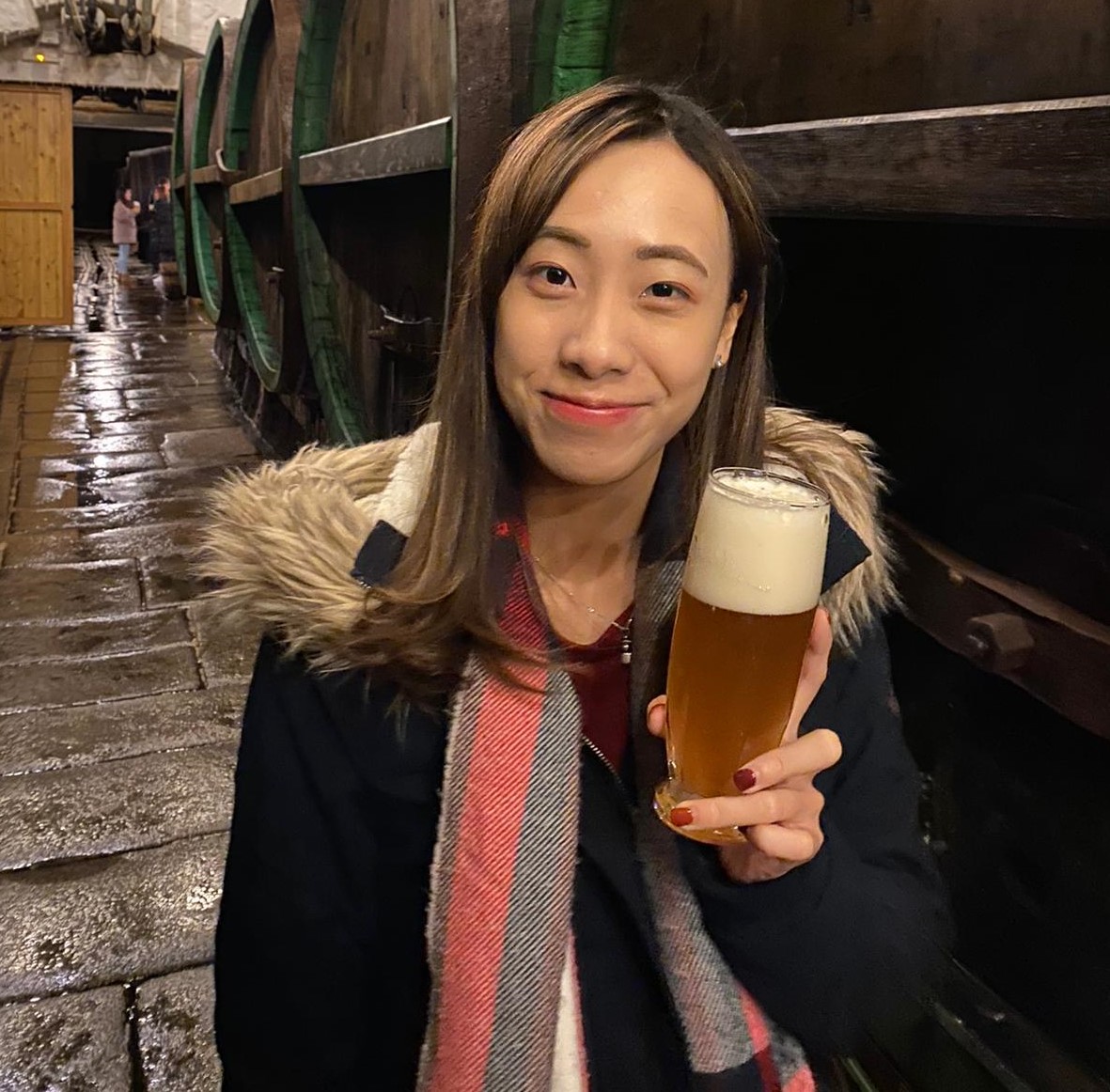 "Located in the heart of Central Europe, the Czech Republic becomes the bridge between the east and the west. It is growing stably due to its strategic location, stable political and economic environment, business relationship with European Union countries and ample natural resources. However, the growth will be stagnant if the country does not tackle the challenges properly such as labor shortage and huge dependence on neighboring countries. However, I can feel the energetic vibe in this country during the study trip and I believe that the economic outlook will be brighter with the right strategies and directions."
Anny So (International Business and Chinese Enterprise, year 4)
"The highlight of this trip had to be the Christmas Market in Prague, which was stocked with local handicrafts and traditional Christmas treats. It was unforgettable for me to fully immerse myself in the local culture and experienced how local people celebrate for Christmas. I am also impressed by our visit to SKODA, where we witnessed the manufacturing process of cars step-by-step. This tour is undoubtedly a worthy experience for me to learn business from a global perspective outside the classroom and to explore Prague culturally."
Mona Lau (Professional Accountancy, year 2) (First one on the left)