CUHK Students Gain Invaluable Experience and Exposure in Marshall International Case Competition 2020
A team of four undergraduate business students participated in the USC Marshall International Case Competition (MICC) 2020 in Los Angeles, from 20 to 22 February, and emerged as one of the finalist teams to advance to the competition's final round.
Twenty team from top universities and institutions around the world competed in the MICC 2020, and were challenged to conduct a marketing case analysis of Adobe, the global digital media industry leader. Representing CUHK, Sean Tam, Crystal Gee, Nicholas Ng (all International Business and Chinese Enterprise, Year 3), and Richard Law (Global Business Studies, Year 3) took on the 24-hour case preparation, before presenting their solution to the judging panel of industry experts.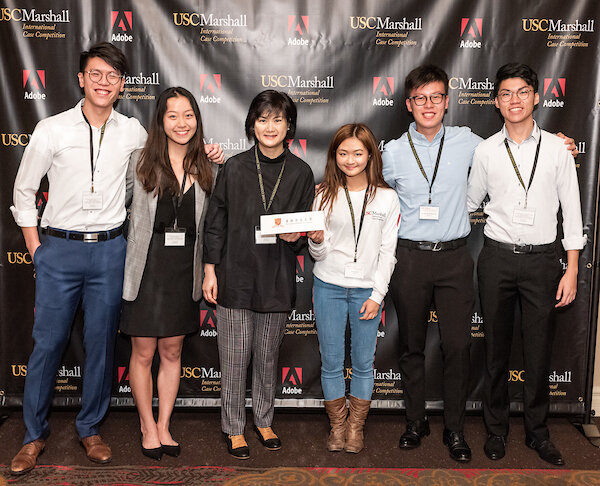 The team posting with their university advisor, Ms. Elaine Tam (Undergraduate Office, CUHK) (third from the left),
and USC ambassador (fourth from the left). Team members are Sean Tam (first from the left),
Crystal Gee (second from the left), Richard Law (second from the right), and Nicholas Ng (first from the right).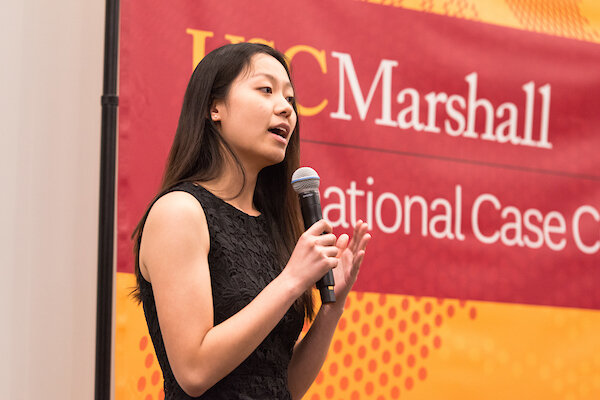 Crystal Gee presenting the team's proposed strategy during the competition.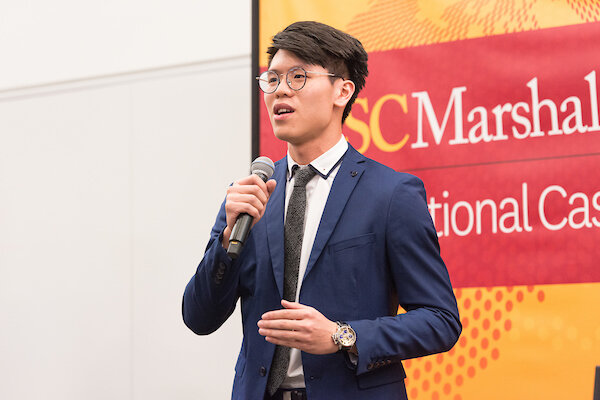 Sean Tam answering the judges' questions on how digital transformation influenced the education and business sectors.
The CUHK team analysis the challenges faced by the education sector to align with the rapidly changing business landscape in the digital age, and centered their solution with the aim of empowering educators and students to ride the digital tide by enhancing their creativity and problem solving abilities through technical adoption, and incorporation of digital elements in teaching and learning. Despite facing intense competition from other teams, the CUHK team performed outstandingly and came up with a solid implementation plan and well-coordinated presentation.
The competition was an invaluable experience for the team, as they gain international exposure and continue to grow their abilities to become future business leaders.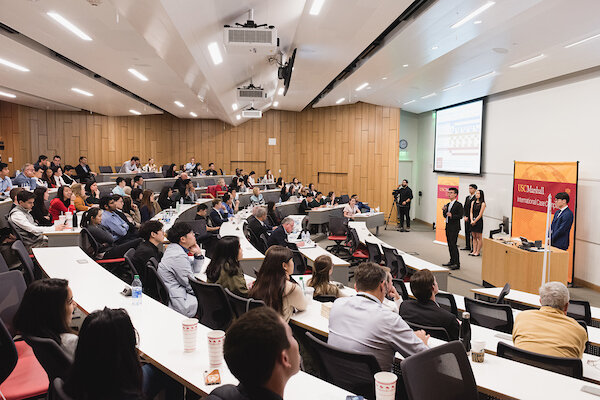 The CUHK team presenting to the judges and audience during the final round of the competition.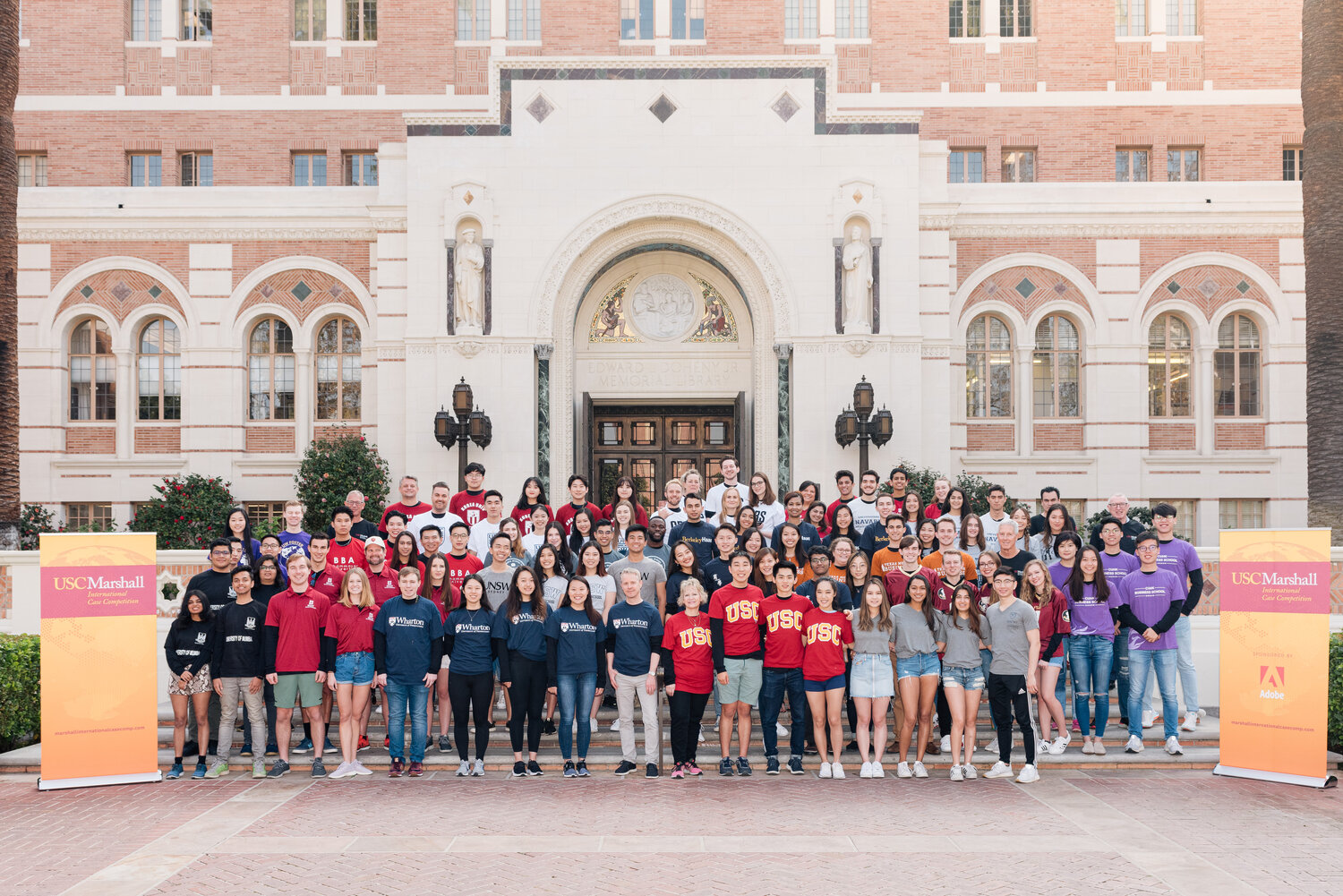 Group photo of all participating teams from top universities and institutions in MICC 2020.
Additional information on the case competition:
The MICC is a world-class international case competition organized by the University of Southern California (USC), with a focus on the strategic challenges and managerial dilemmas faced by global business leaders. Nineteen top-ranked international and U.S. business schools are invited to participate each year.