Dialogue with Women CEOs and Mentorship Programme Promotes Synergy and Cohesiveness between Mentors and Mentees Through Interactive Workshops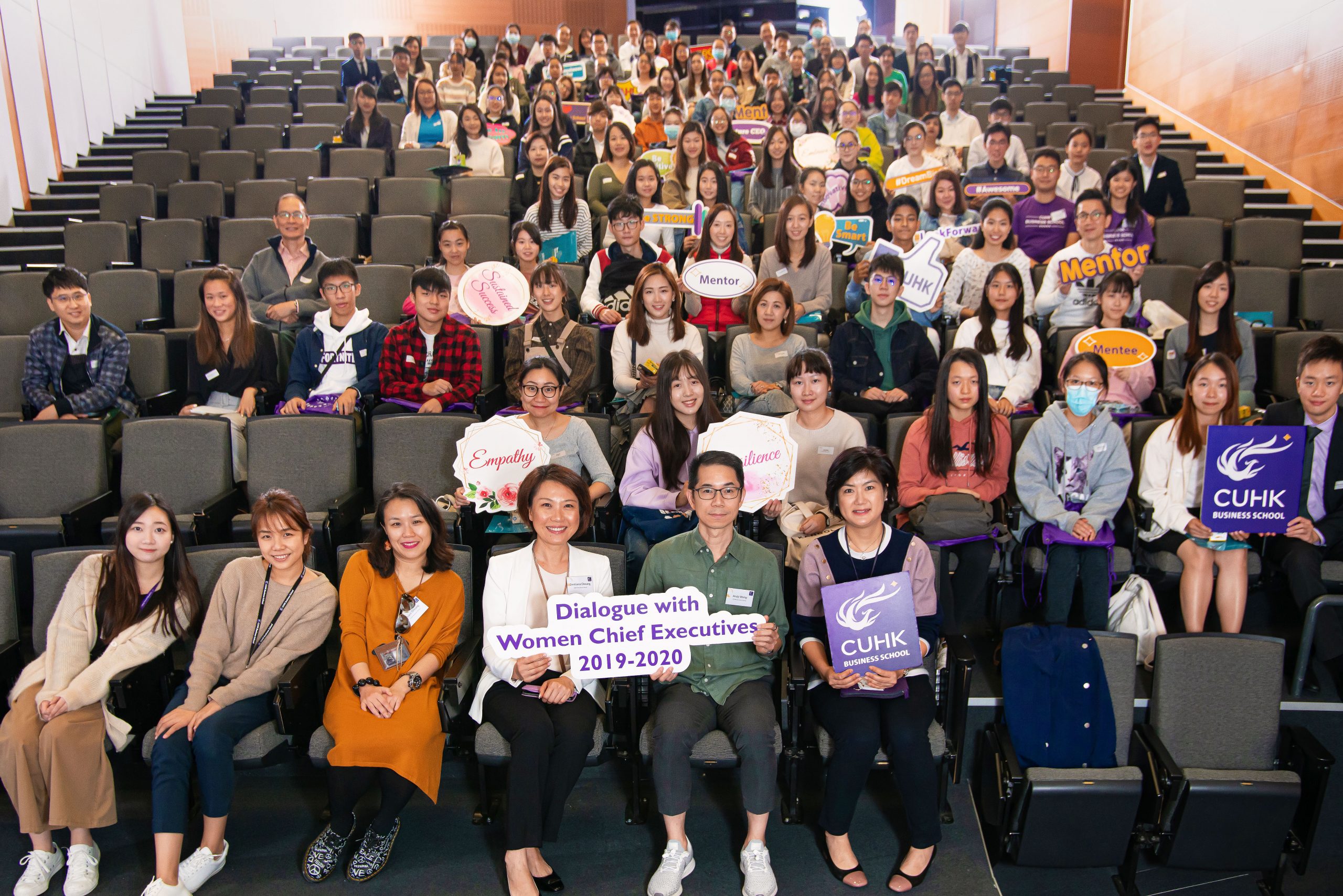 To encourage meaningful connections and engagement between mentors and mentees, the Dialogue with Women CEOs and Mentorship Programme organised a series of interactive workshops on 11 Jan 2020. Over 100 secondary school students, business student leaders and mentors participated in the event, which kicked off with a warm welcoming speech from Prof. Andy Wong (Associate Dean, Undergraduate Studies).

The event, comprised of a series of workshops, was designed to help students gain hands-on experience in building a favourable impression in social business situations and building team cohesiveness. Working in groups, mentors and mentees participated in dining etiquette session and worked together on a variety of international cuisine dishes. The workshops were followed by a bonding and consultation session, with enthusiastic and lively discussions between mentors and mentees on future career and personal aspirations.

The Dialogue with Women CEOs and Mentorship Programme aimed to broaden secondary school students' horizons and unleash their potentials by inspiring them to pursue excellence through insights and experience sharing, and mentoring from successful leaders and experienced business professionals. Over 1,000 secondary school students, teachers, principals, business student leaders, executives and professionals have participated in the programme since its launch in 2018.