Shenzhen Field Trip: Students Learn How FinTech Reshapes the Chinese Financial Consumer Market
 Contributed by Sherrie Ng (Global Business Studies, Year 3)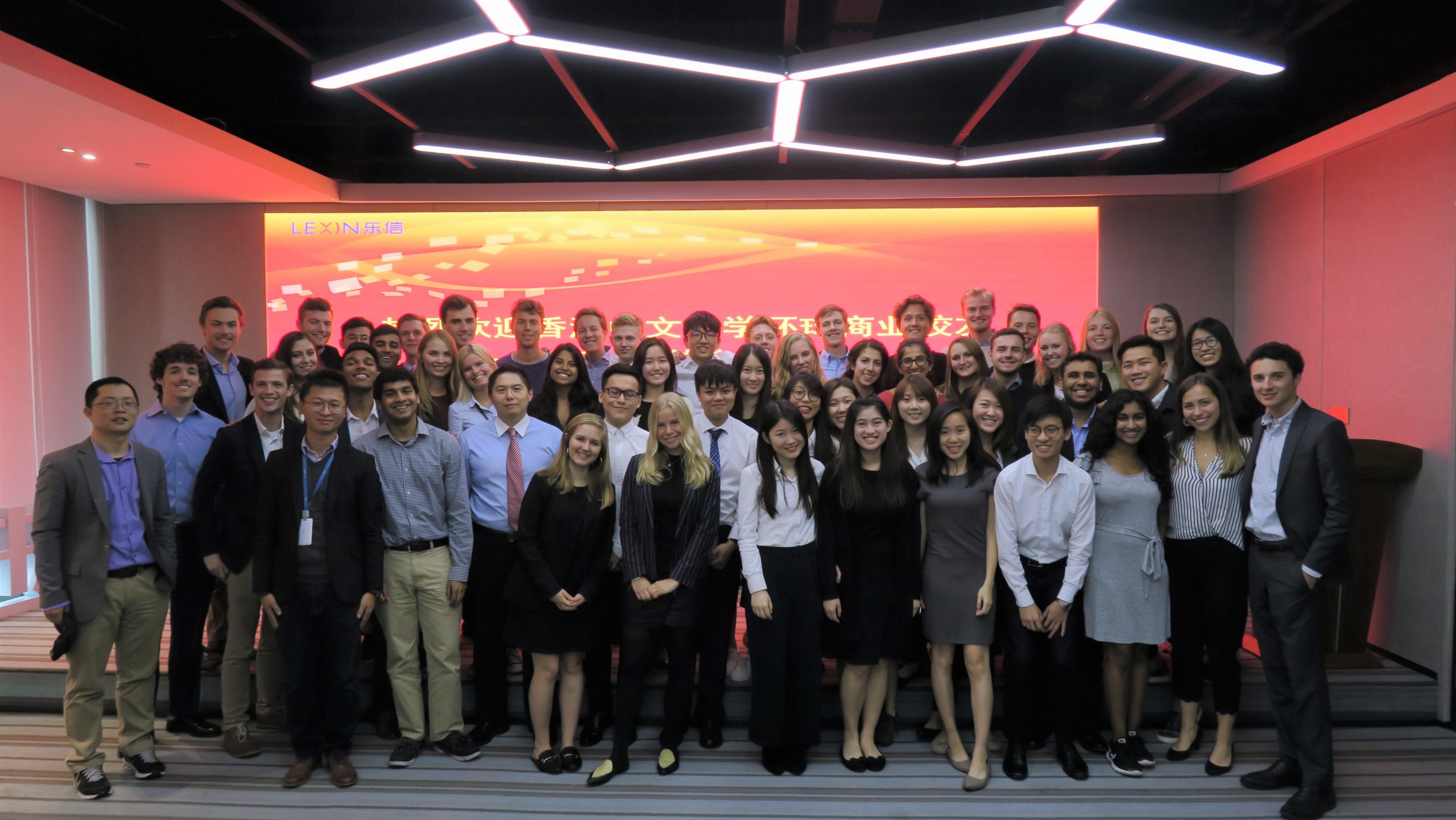 To explore and understand the role of Chinese financial companies in the global market and how they cater to the ever-changing consumer landscape, 50 students from the GLOBE programme went on a 1-day field trip to Shenzhen on March 8, 2019.
Upon arrival at Lexin Fintech, the group received warm welcome from the company's executives and learned the company's strong emphasis on innovation via technology adaptation, which is demonstrated through providing ingenious financial solutions to young consumers to meet their credit needs and assist them to obtain funds from traditional financial institutions. The group was also introduced to the concepts behind the company's exclusive and automated credit approval engine comprising the Hawkeye and Wormhole systems, which are designed to conduct background searches, behavioural tests and facial recognition on applicants, and provide matching financial products to qualified applicants.
In the afternoon, the group visited Ping An Insurance to gain a deeper insight into the relationship between fintech and consumers. Through attending a presentation by Ping An's managers, the group discovered how the company has played an active role in the industry's technological advancement. The group also learnt how the company applied artificial intelligence to expand their core business from insurance and asset management to other areas, such as healthcare services, with the aim to alleviate poverty and build a smart future. The group concluded their field trip with a visit to the "Free Sky 116" Observation Deck of Ping An Finance Centre, the fourth tallest building in the world, to enjoy the stunning panoramic view of Shenzhen city.