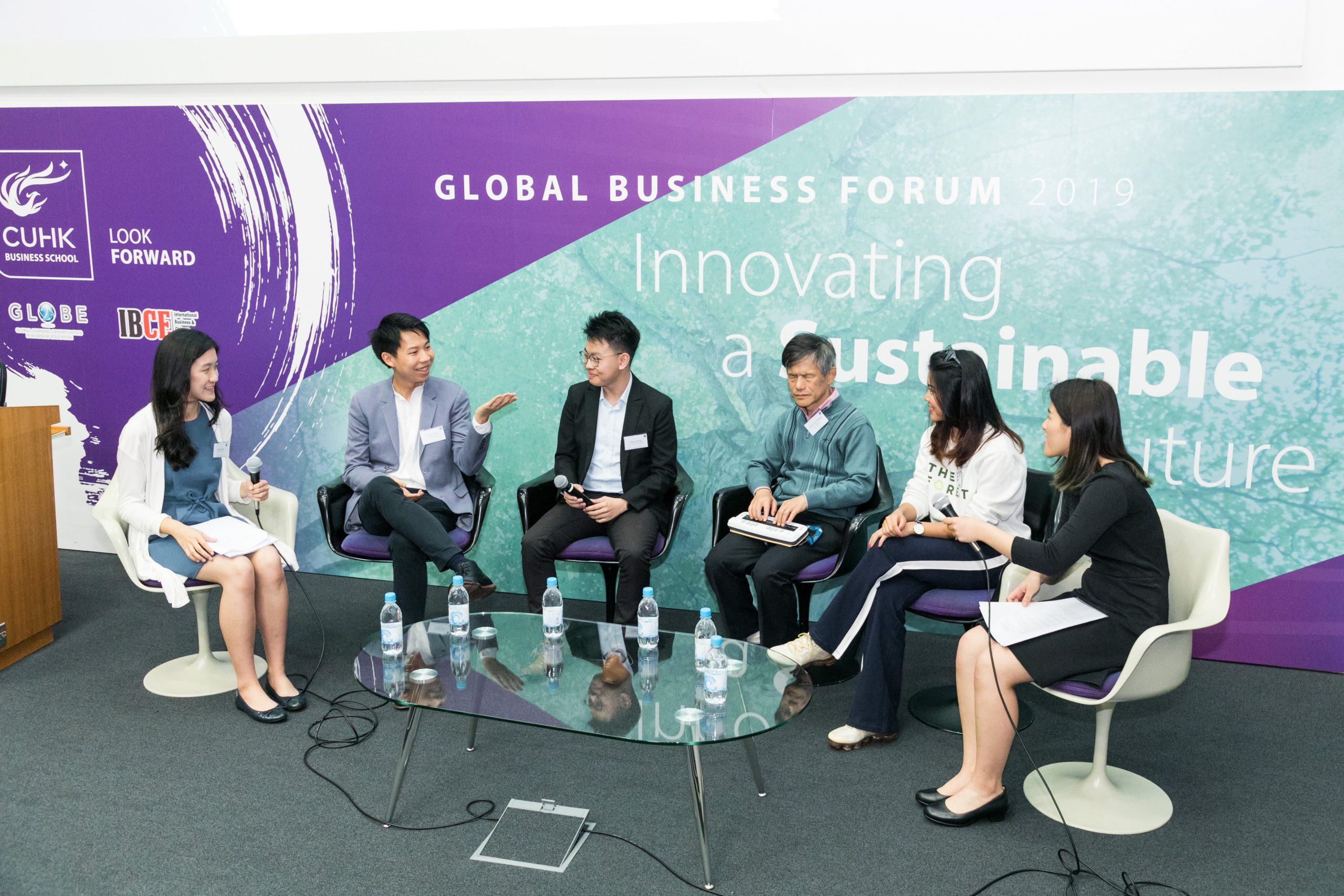 Panel discussion on the topic "Doing Business with Good Deed" in year 2019's forum.  
Global Business Forum 2021: "Digital Innovation in Business" will take place on 29 May 2021 (Sat)! In the hope of providing a great networking occasion for current students and alumni, the organizing committee has invited a number of notable industry leaders as speakers and panellists for this forum. Don't miss out this great event where you could be inspired by the leading members in the industry and stay updated with the ever-changing business world!
Details of the event:
Date:  29 May 2021 (Saturday)
Time:  2:00pm – 5:00pm
Venue: Room 203, Cheng Yu Tung Building
Global Business Forum Tentative Rundown
2:00pm – 2:15pm
Opening Remarks (by Prof. Lin Zhou, Dean of CUHK Business School)
GBS & IBCE Programme Co-Director's Remarks
2:15pm – 3:30pm
Speaker Series
-Mr.Estyn Chung, General Manager, Uber Hong Kong
-Ms. Selina Chong, Chief Business Officer, WeLab Bank
3:30pm – 4:00pm
Break
4:00pm – 4:45pm
Panel discussion
-Mr. Andy Ann, Co-Founder, YAS Digital
-Mr. Ben Chan, Head of Talent Development, Sun Hung Kai Properties Limited
-Mr. Boris Ng, Vice President, Global Product Group, Asia Pacific, BlackRock
-Mr. Ken Shih, Head of Sales and Marketing, AQUMON
4:50pm
Closing musical performance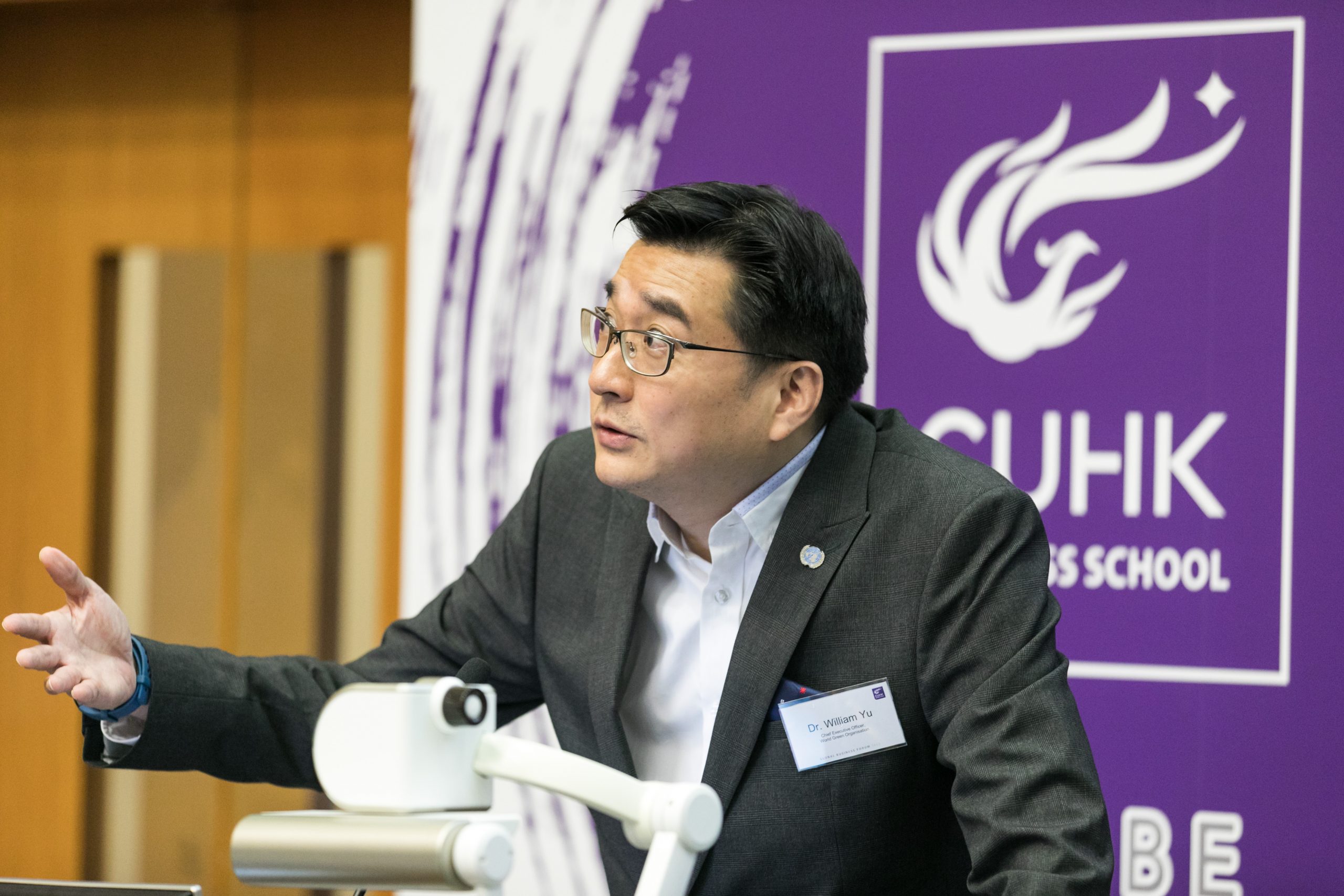 Dr. William Yu, Chief Executive Officer of World Green Organisation, was delivering his speech in Global Business Forum 2019.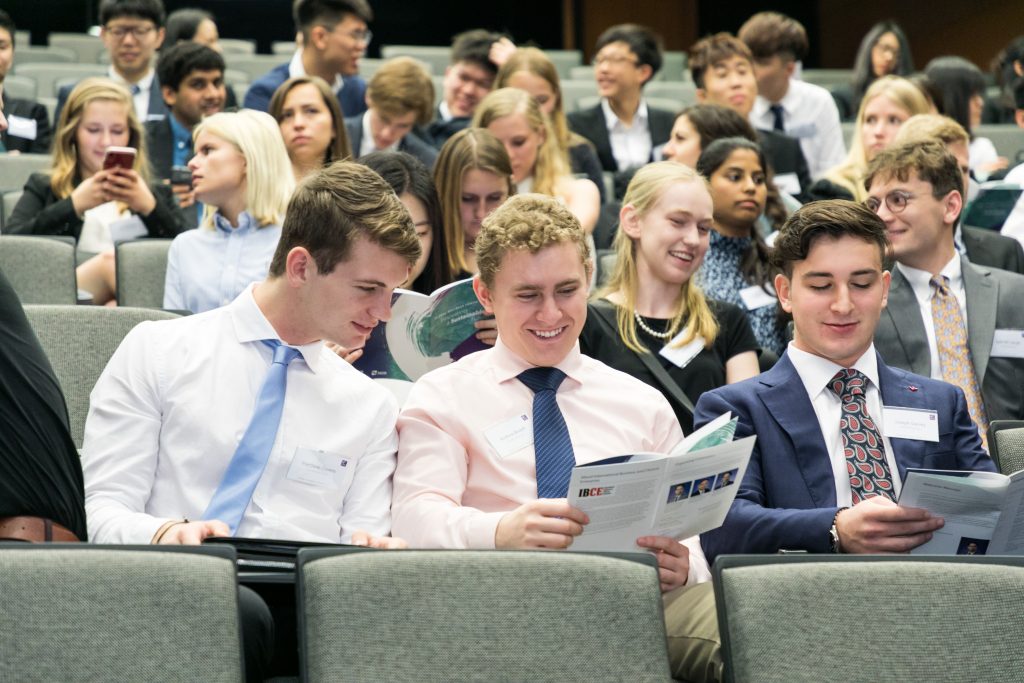 Students from CUHK Business School, Copenhagen Business School in Denmark, The Kenan-Flagler Business School of The University of North Carolina at Chapel Hill and The Darla Moore School of Business at the University of South Carolina in the United States joined the Global Business Forum 2019.