Business Students Celebrate Amity through Virtual Happy Hour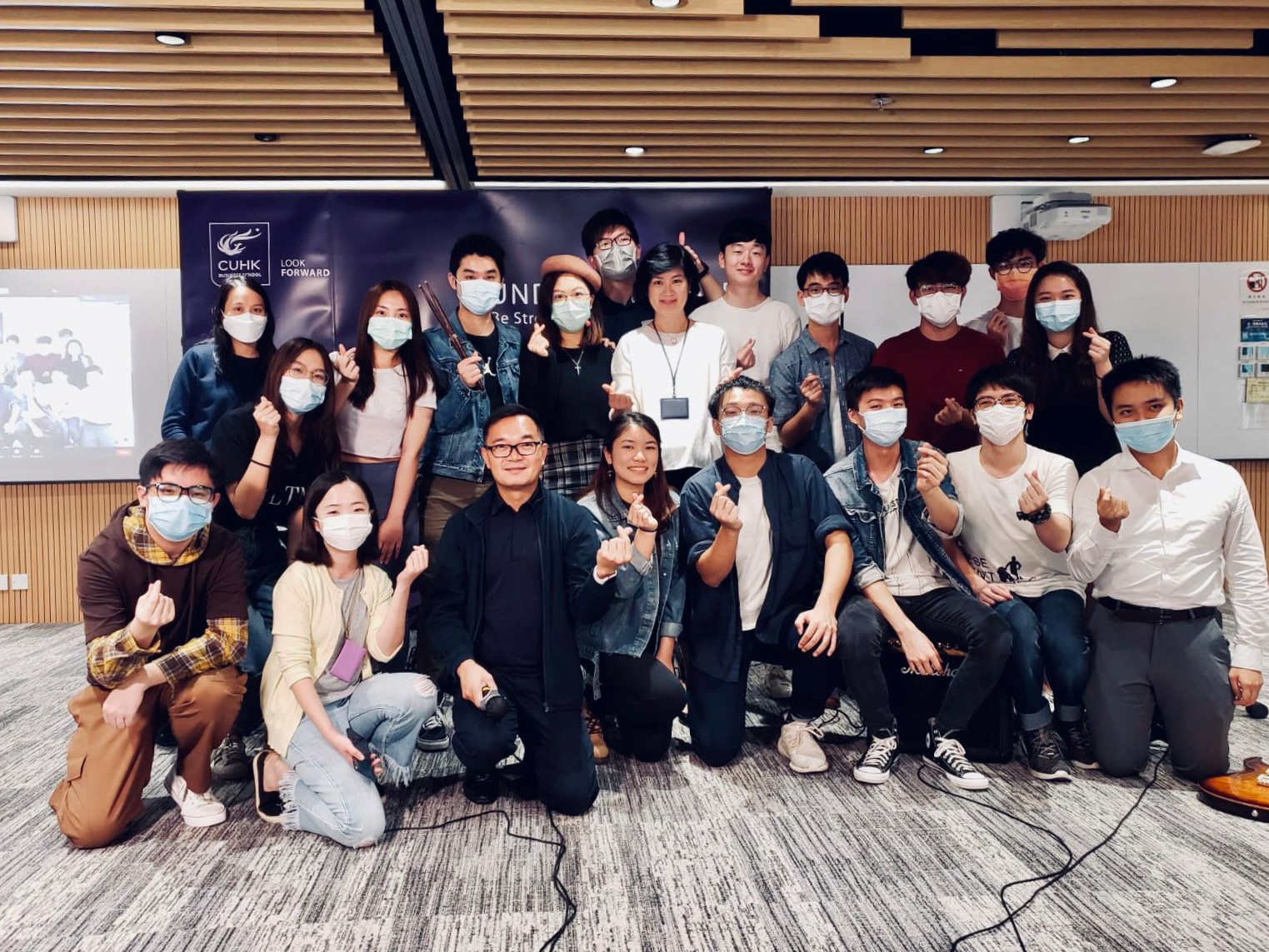 Celebrating Togetherness: Dr. John Lai (front row, third from left) and Ms. Elaine Tam (second row, middle) celebrate the event's success with the students performers.
Over 130 undergraduate business students from all over the world attended the Virtual Happy Hour on 5 November 2020. The virtual gathering was a multi-part online event, attended by both local and international students. It included mini-games, dancing and live musical performances (including allegro, singing, band performance, and piano solo) from the talented business students.
The event kicked off with a welcoming speech from Dr. John Lai (Assistant Dean, Undergraduate Studies). He emphasised on the importance of supporting each other, and keeping the CUHK Business School community alive and well in these challenging times.
The virtual gathering event is organised by the Undergraduate Office (UGO), and coordinated by a team of dedicated student organisers. The event was part of the UGO's effort to engage students through social connections during the academic year, and is open for all business students to join.
Virtual Happy Hour Highlight Video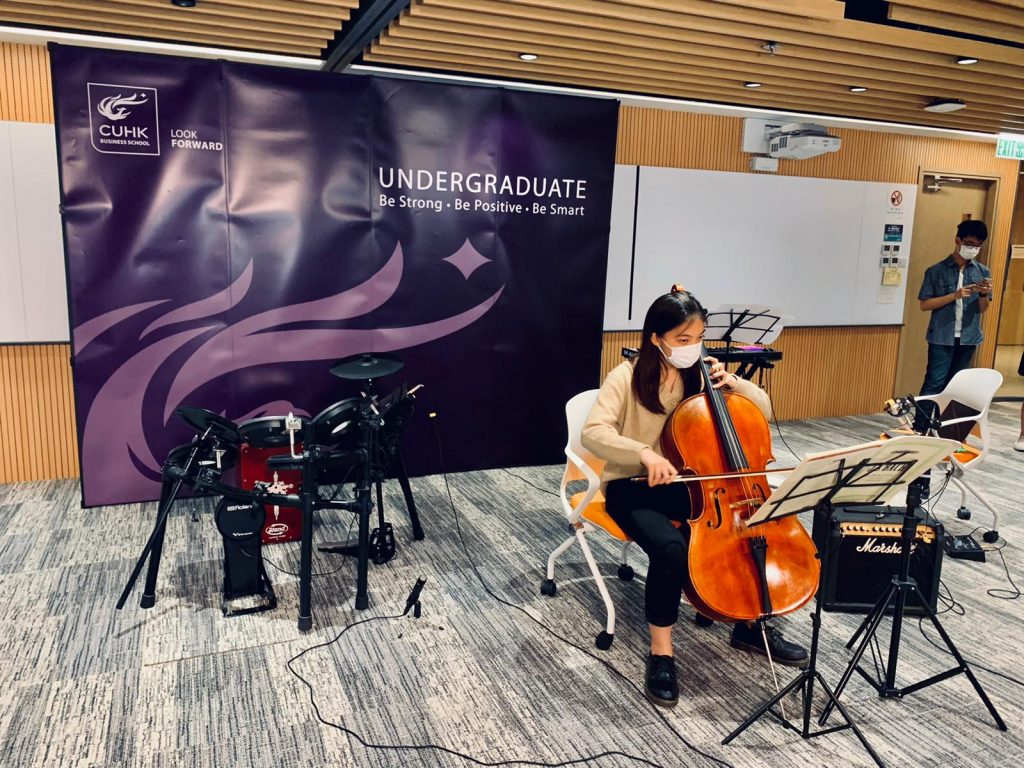 Tiffany Lee performing cello solo live on a beautiful musical piece from Bach.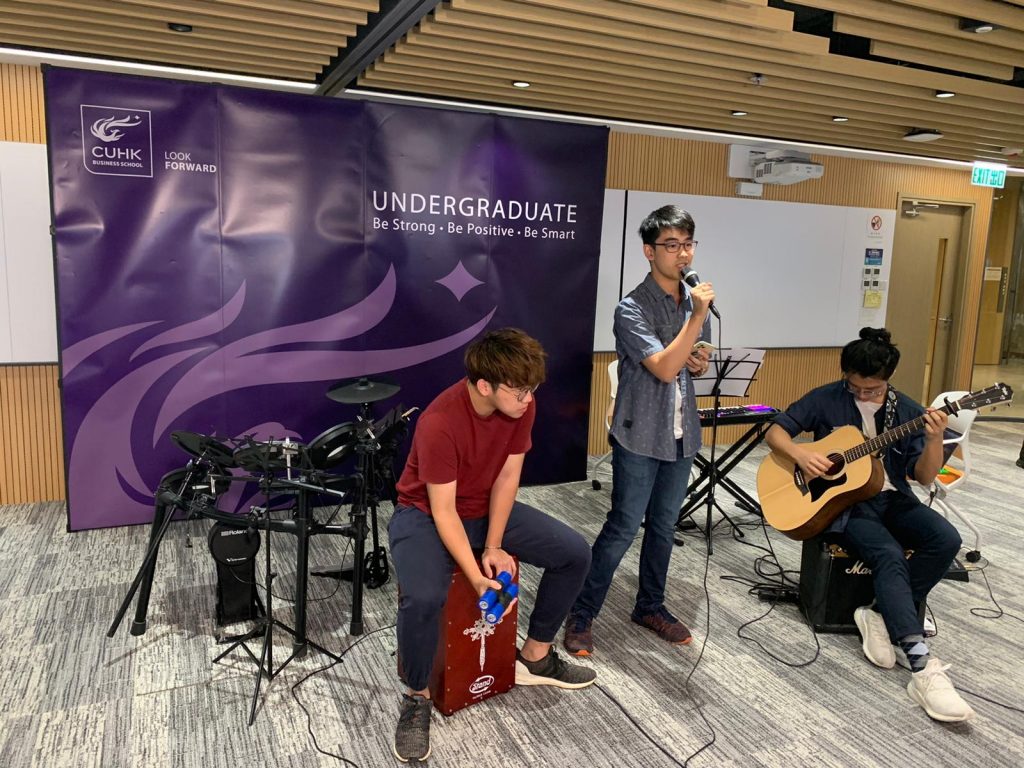 "Ah Bu and Band" performing live in front of the online audiences.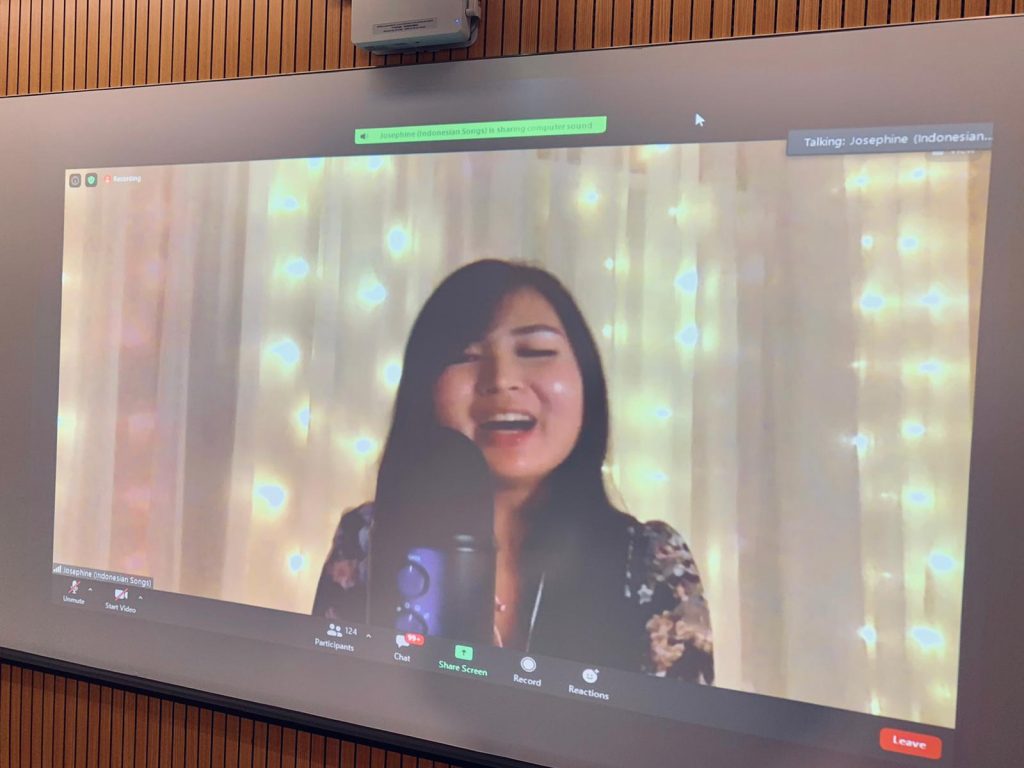 Lionel Josephine Gracio singing live through zoom.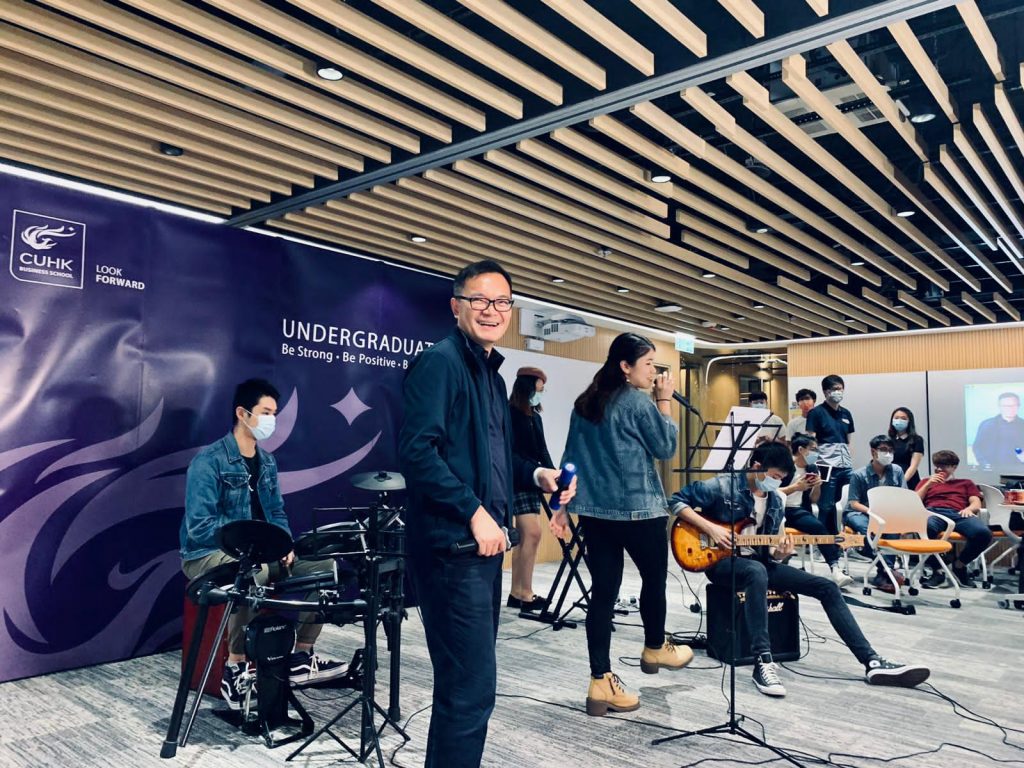 Dr. John Lai (Assistant Dean, Undergraduate Studies) (front) enjoying a moment with the student performers.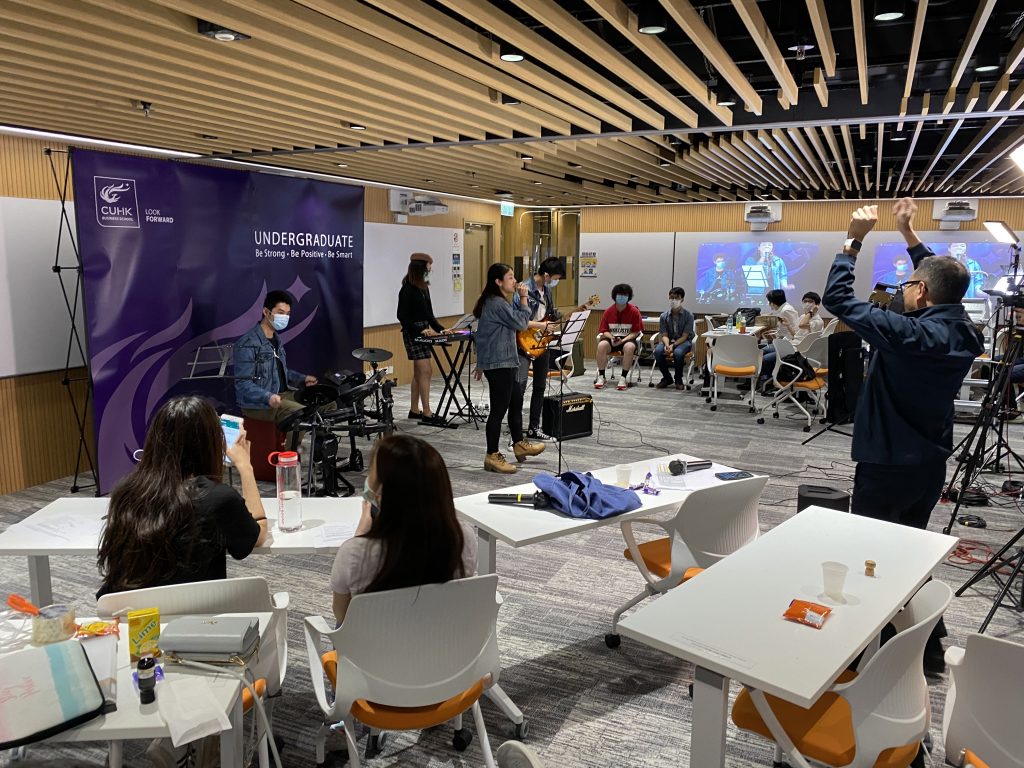 The production crew, students and staff cheered on as the band performed live online.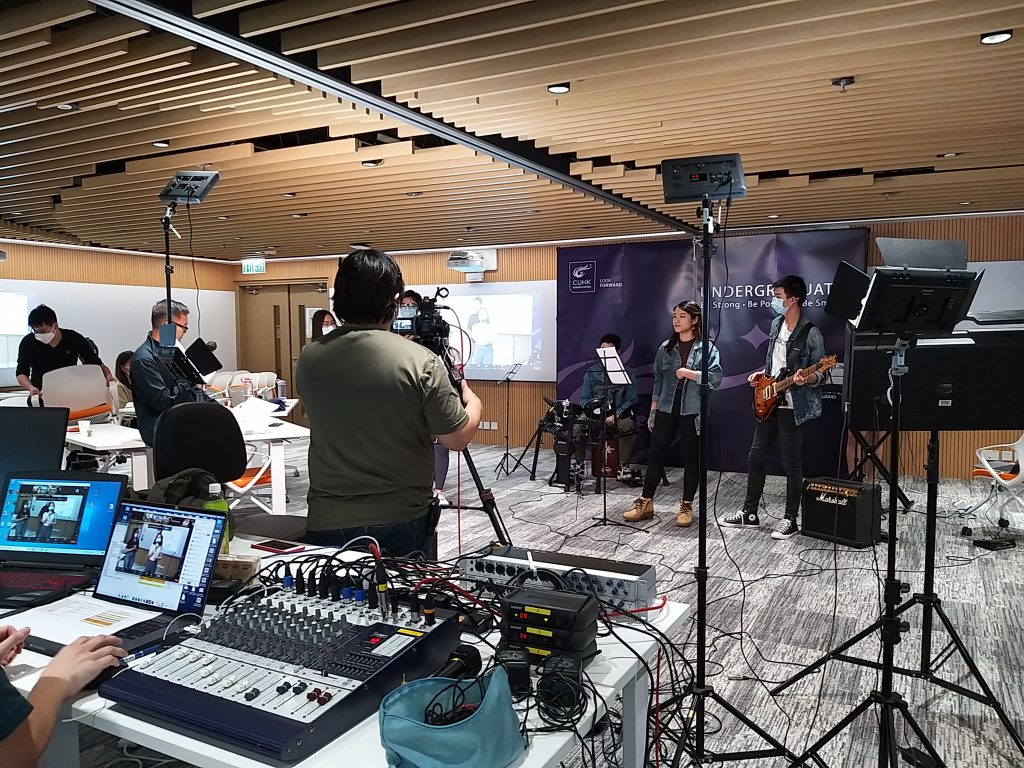 Behind the scene: the professional production crew supported the event with videographer, tech and sound engineers.